Here is the moment where Ngannou made history by knocking down Fury with a thunder left hook.
After overcoming a knockdown, Tyson Fury defeated Francis Ngannou in a contentious decision on Saturday night, averting a significant upset.
In a professional boxing contest in Saudi Arabia, WBC heavyweight champion Fury faced off against mixed martial artist and former UFC champion Ngannou.
The Cameroonian knocked down the British fighter in Round 3 and then caught him on the top of the head with a deft left hook.
Tyson Fury had to rise from the ground once more like we had witnessed him do in the past against Deontay Wilder.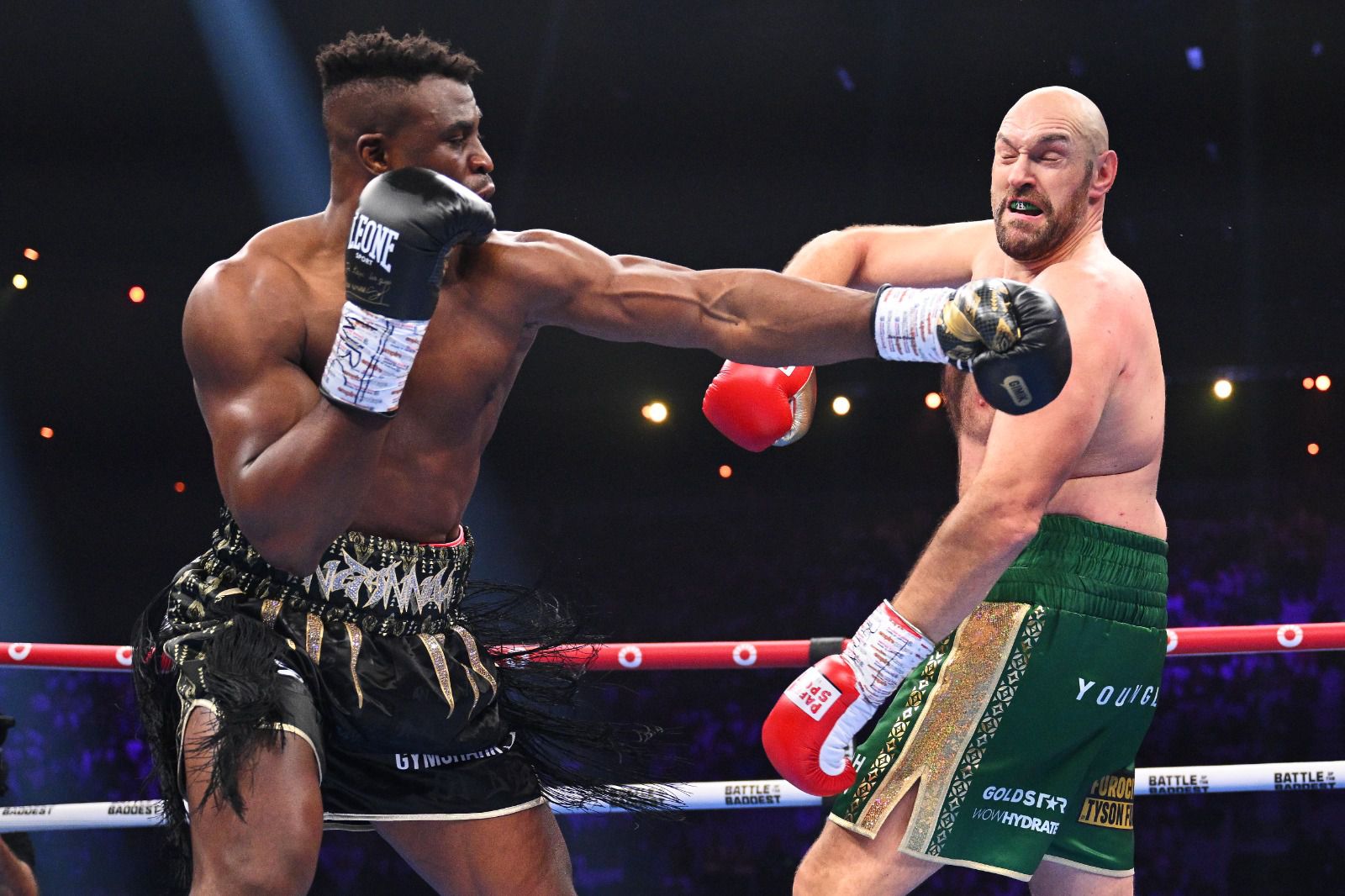 He was allowed to continue after the referee counted, although this was by no means expected!
Ngannou knockdown explained
The world heavyweight champion, Tyson Fury, gets knocked down with a massive left hook that Ngannou lands on the top of the British fighter's head.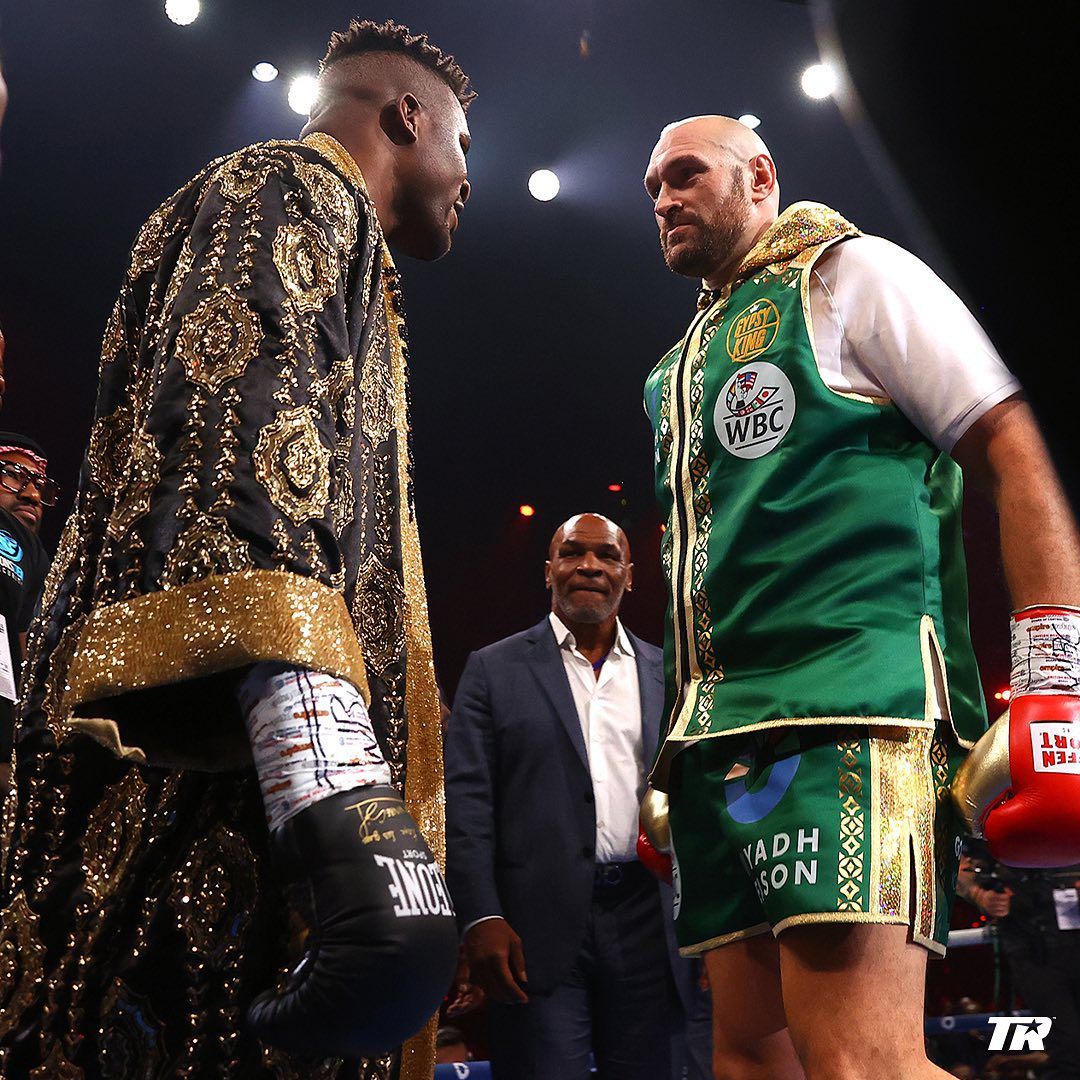 Early in the third, Ngannou delivered a powerful left that landed and was his finest punch of the evening at that point.
Since it wasn't a championship match, Fury would still take home the WBC belt in the end.
Because Fury is familiar with the circumstances and has been there before, the fight was particularly thrilling for heavyweight boxing fans.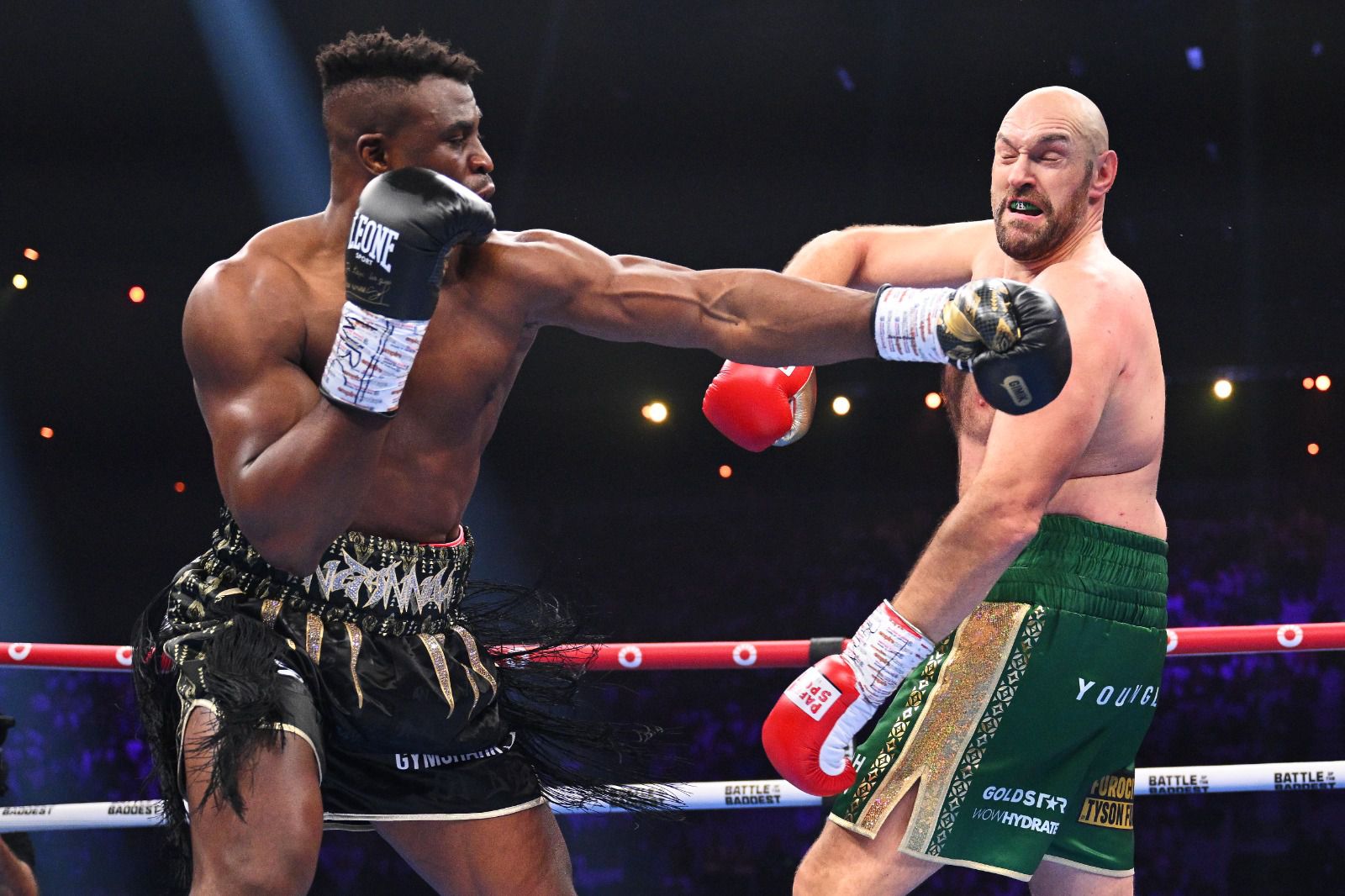 Numerous prominent individuals, including Cristiano Ronaldo, Eminem, Conor McGregor, Kanye West, Ronaldo Nazario, and Vince McMahon, were present.
Nobody gave Ngannou much of a chance going into the fight since they all assumed Fury would win via knockout.
Related content