3 African Kings!!! Israel Adesanya and Kamaru Usman walk out to God's plan by Francis Ngannou.
Israel Adesanya couldn't help but feel proud of Francis Ngannou after his incredible performance against World heavyweight boxing champion Tyson Fury.
Even though the scorecards eventually didn't favor him, Ngannou not only exceeded expectations in his professional boxing debut but also silenced the doubters with an incredible performance.
Adesanya, Usman, and Ngannou walk out to face Tyson Fury
Formed in the UFC and stemming from their common African ancestry, Israel Adesanya, Francis Ngannou, and Kamaru Usman remain united.
Adored as the 'Three Kings of the UFC,' Ngannou, Usman, and Adesanya rose to prominence in the UFC as champions.
Adesanya and Usman both escorted Ngannou to the ring for the Fury fight, in an inspiring show of support that embodies the deep and lasting friendship between them.
Adesanya was in Saudi Arabia to support Ngannou and teamed up with Cristiano Ronaldo and other celebrities.
Drake's "God's Plan" played when Francis Ngannou entered the Kingdom Arena in Riyadh, Saudi Arabia for the historic crossover matchup with Tyson Fury.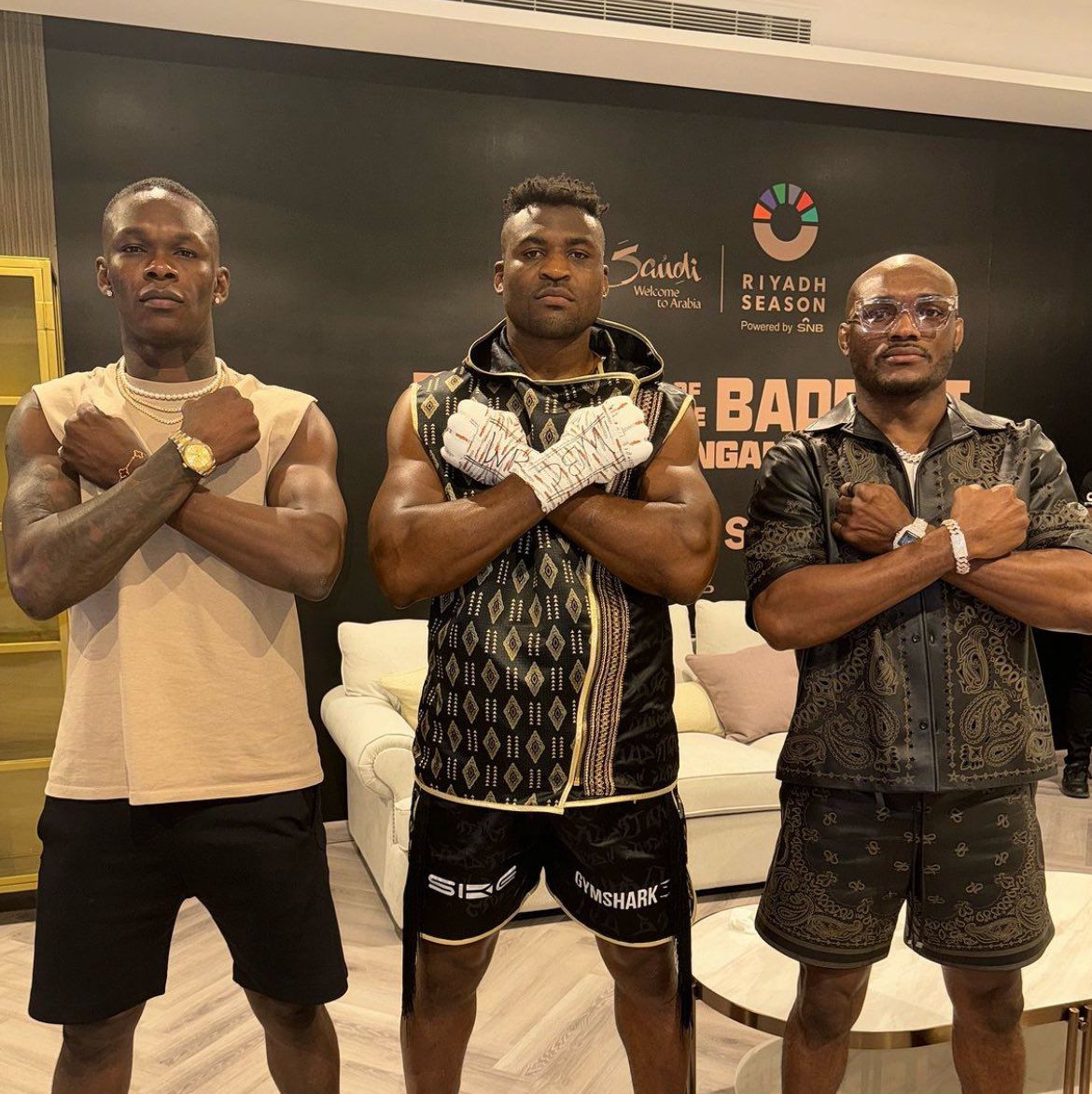 Drake's 'Started from the Bottom' and 'God's Plan' provided the soundtrack as "The Predator" walked onstage wearing a crown and robe with Mike Tyson at his side.
The majesty of the moment was increased when Ngannou was accompanied by fellow African former UFC champions Israel Adesanya and Kamaru Usman as he made his way to the ring.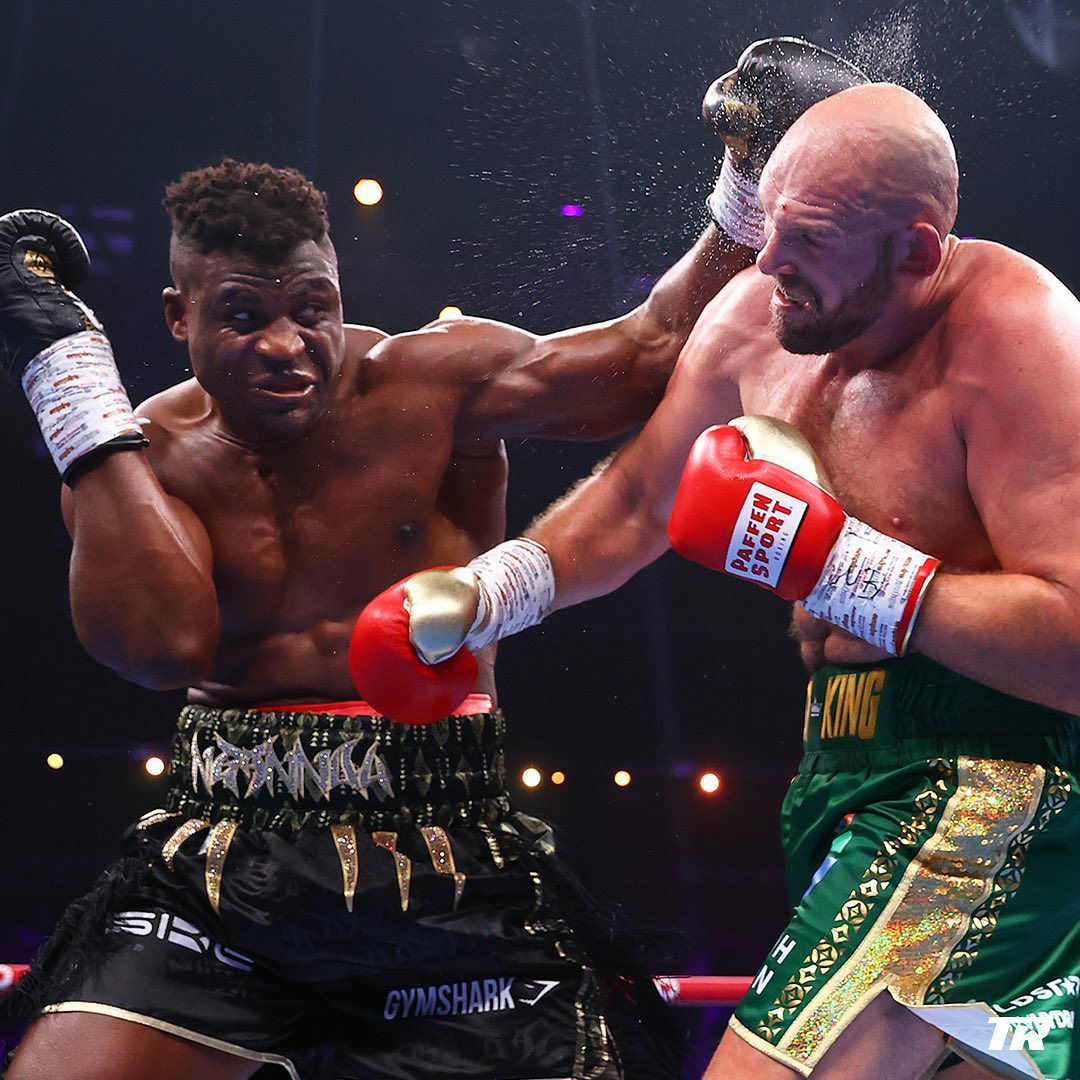 Scores of 94-95, 96-93, and 95-94 ultimately favored Fury in the hotly contested fight which ended in an exciting but controversial split decision against Ngannou.
Although Fury controlled the first two rounds, Ngannou's forceful left hand sent Fury sprawling to the ground in the third.
Israel Adesanya, who acknowledged the former UFC heavyweight champion's heroic effort in the match versus Fury, was proud despite the defeat.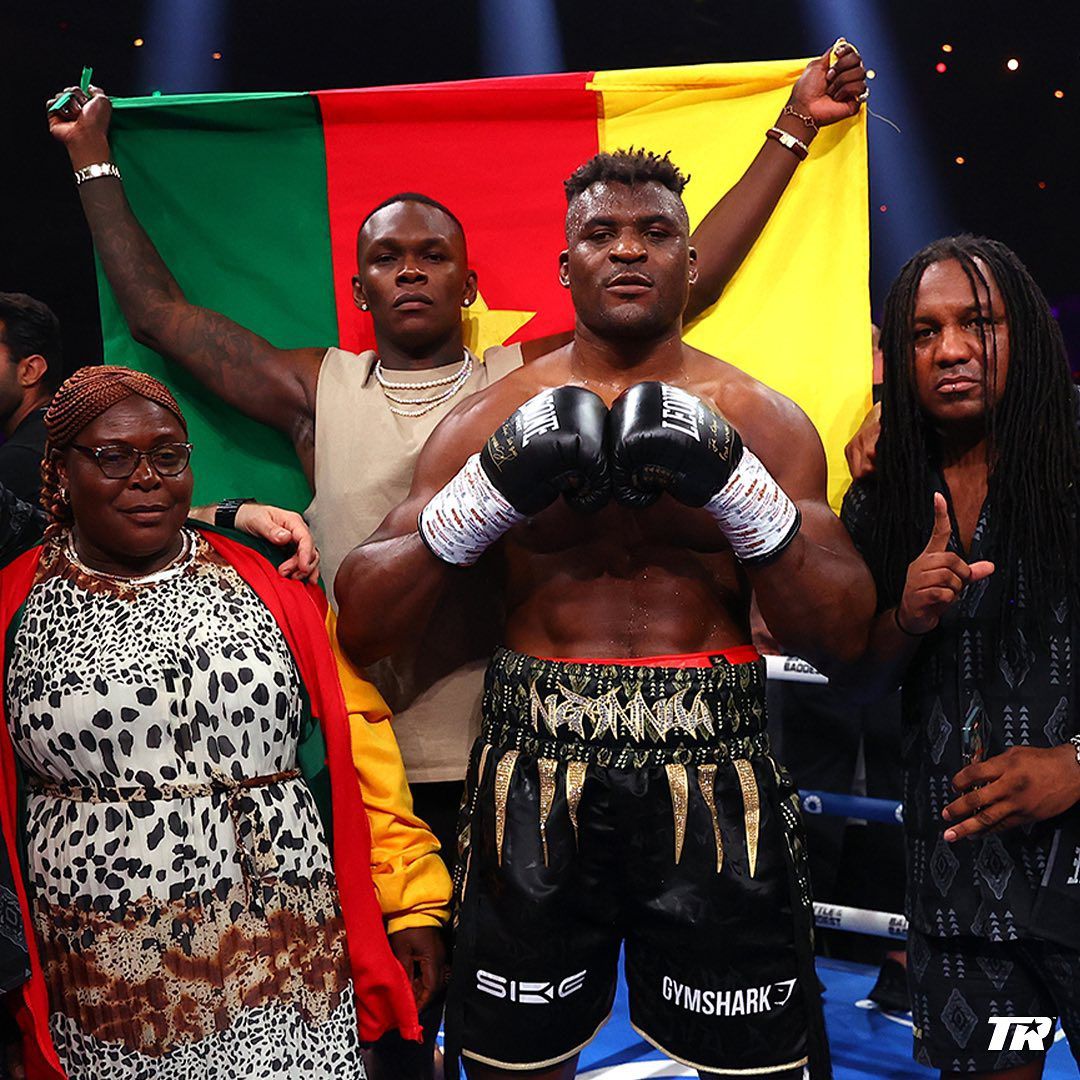 As far as many onlookers were concerned, Francis Ngannou was the winner. Adesanya backed Ngannou with an emotional remark on X, praising his outstanding performance.
Adesanya celebrates Ngannou
He took to his official social media platforms to celebrate Ngannou.
He said, "Against all odds and coming out on TOP‼️ Stepping into the squared circle and going toe to toe with the greatest heavyweight in boxing.
"My brother @francisngannou…you shook up the WORLD‼️"
Ngannou and the Nigerian UFC fighters continue to make history in the sport.
Related content