Nigeria's Stylebender Israel Adesanya in Saudi Arabia to support Cameroon star Francis Ngannou against Tyson Fury
Francis Ngannou, a Cameroonian, will have the assistance of a great and successful friend in his challenging goal of defeating boxing icon Tyson Fury.
After traveling to Saudi Arabia, Israel Adesanya, a former middleweight champion went to the weigh-in area to cheer on the "Predator" as he faced the greatest test of his fighting career.
From 2021 to the start of 2023, Francis Ngannou, who is regarded as one of the most formidable knockout fighters in the world of mixed martial arts, was the champion of the UFC heavyweight division.
At the UFC, Ngannou built up a relationship with Adesanya as African Kings.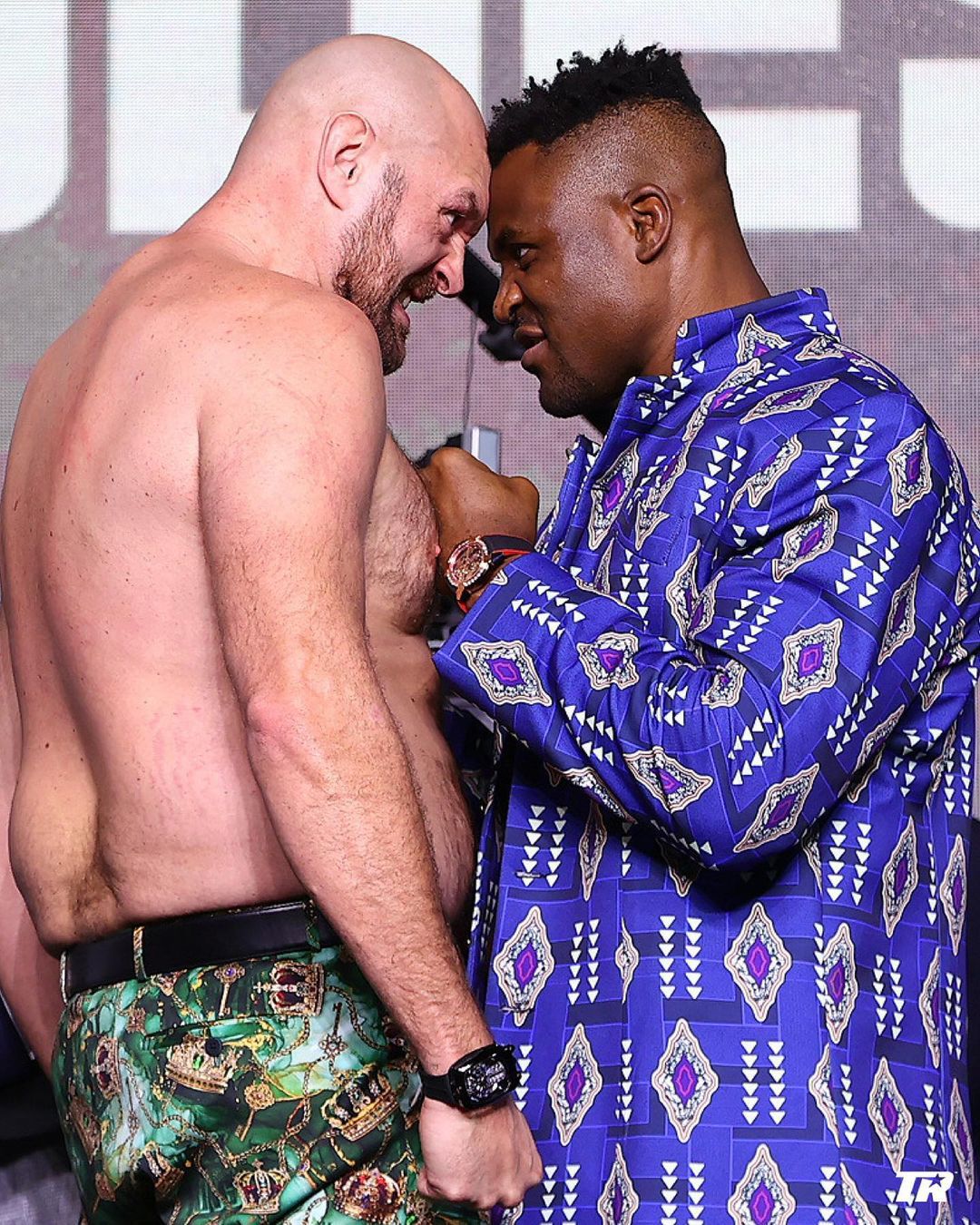 After they were unable to come to a contract, he eventually ended his relationship with the UFC, primarily because he was determined to pursue his dream of being a professional boxer.
The Cameroonian will take on the undefeated heavyweight champion of the World Boxing Council, Tyson Fury, in his maiden boxing fight.
Fury has 33 victories, 24 came via knockout, while he has a draw with Deontay Wilder.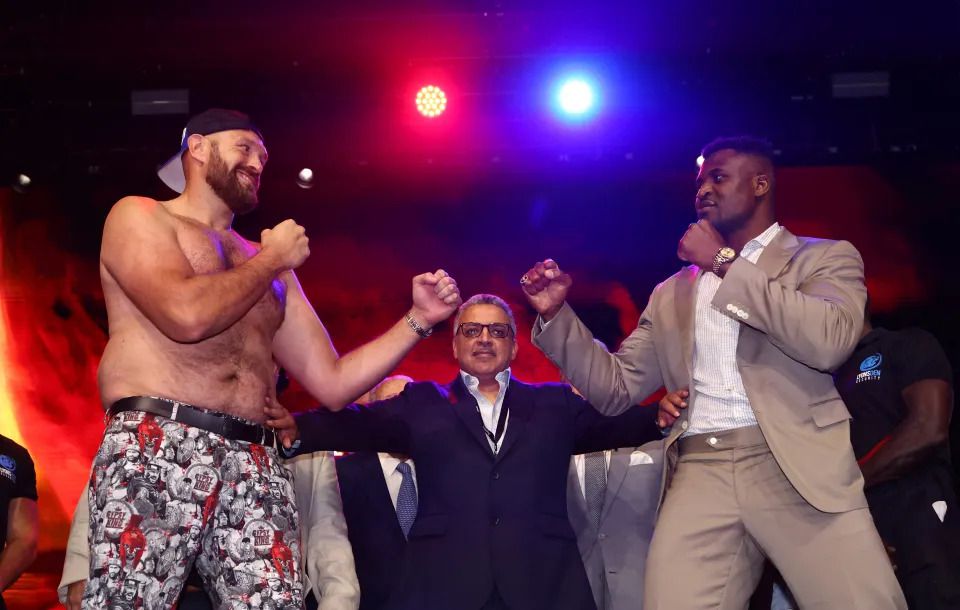 Adesanya, who was the former UFC middleweight division champion, lost to Sean Strickland at UFC 293 in September, marking his second loss in the space of a year.
It is unknown when the 34-year-old Nigerian will return to the octagon as He has chosen to take a hiatus from his professional career.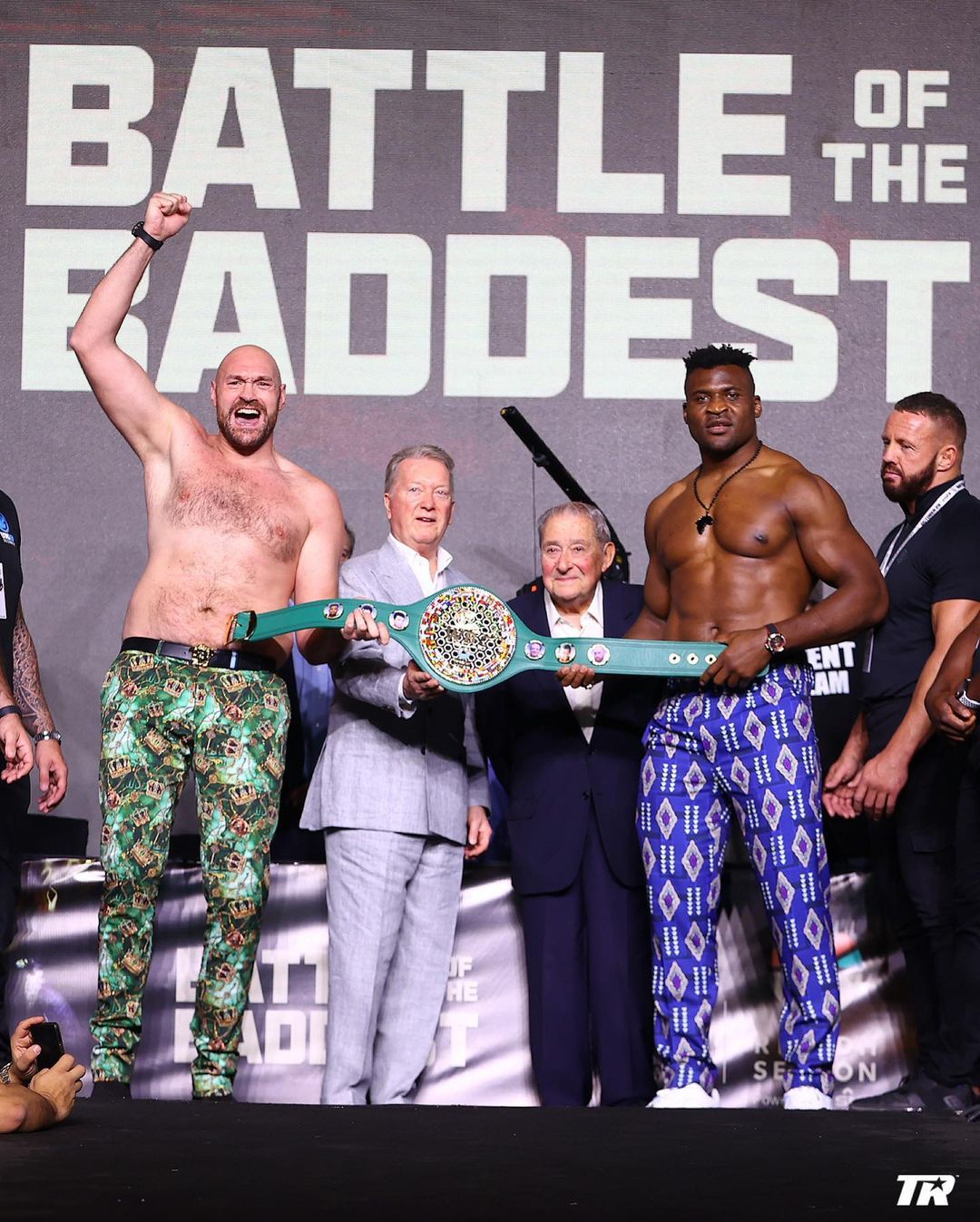 Adesanya on supporting Francis Ngannou against Tyson Fury in Saudi Arabia
Adesanya's support for Ngannou comes after the Cameroon star called Fury fat at the final press conference.
Adesanya took to his official social media platforms to showcase his support for Ngannou in Saudi Arabia.
He said, "In a room full of Living LEGENDS‼️🥹
"To be invited by @turkialalshik and dine with these guys is a blessing. Can't believe I didn't wanna get off my couch hahaha.
"I'm just a fan of this game, who became a champion and will be a Legend too one day. Grateful for this life always.
"PS: I didn't take all the pics I wanted to, cuz I respected people's time and space. I just observed some of them. Shit was magic tho, what a LIFE!!!."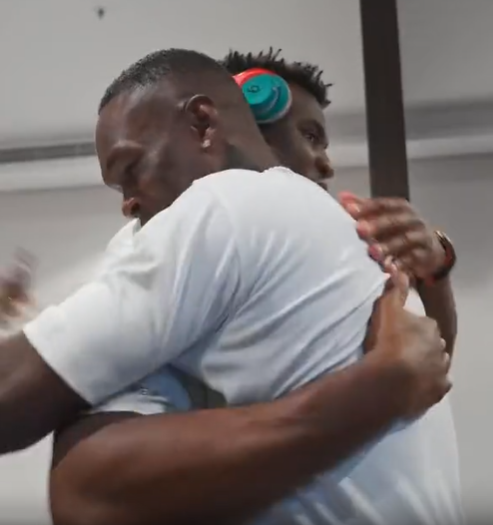 On Saturday, October 28, in Riyadh, Saudi Arabia, Fury and Ngannou will square off.
Ring walks for the main event are scheduled to begin at approximately 11:40 p.m. Nigerian time.
The fight between Ngannou and Fury will be available on DSTV Supersport.
Related content