Cameroon star Francis Ngannou brands heavyweight champion Tyson Fury fat in shirtless confrontation.
This Saturday, October 28, in Riyadh, Saudi Arabia, WBC and heavyweight champion Tyson Fury will square off against former UFC heavyweight champion Francis Ngannou in a non-title exhibition fight.
Since Floyd Mayweather vs. Conor McGregor in 2017, this fight is one of the biggest crossover events in combat sports.
Tyson Fury vs Francis Ngannou press conference
Ngannou will be making his first appearance in the squared circle since leaving the UFC in January.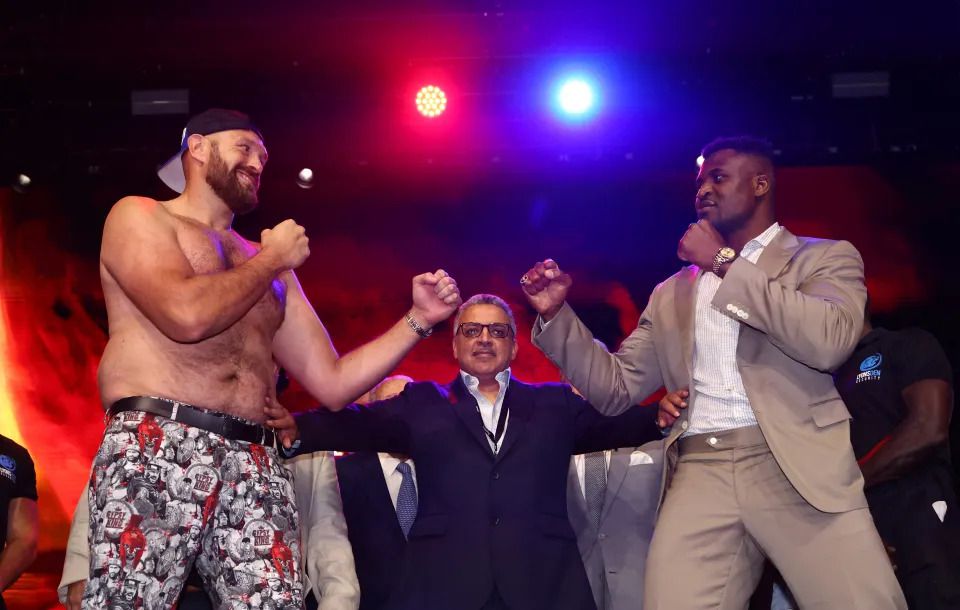 This event's press conference for fight week took place and the "The Gypsy King" and his father stole the show.
Mike Tyson, who has been helping Ngannou prepare for his first-ever professional boxing match, and John Fury got into a heated argument.
Things changed when Tyson Fury's father showed up, despite the fact that the boxers themselves had a fairly friendly mood throughout the fight, cracking jokes and teasing each other.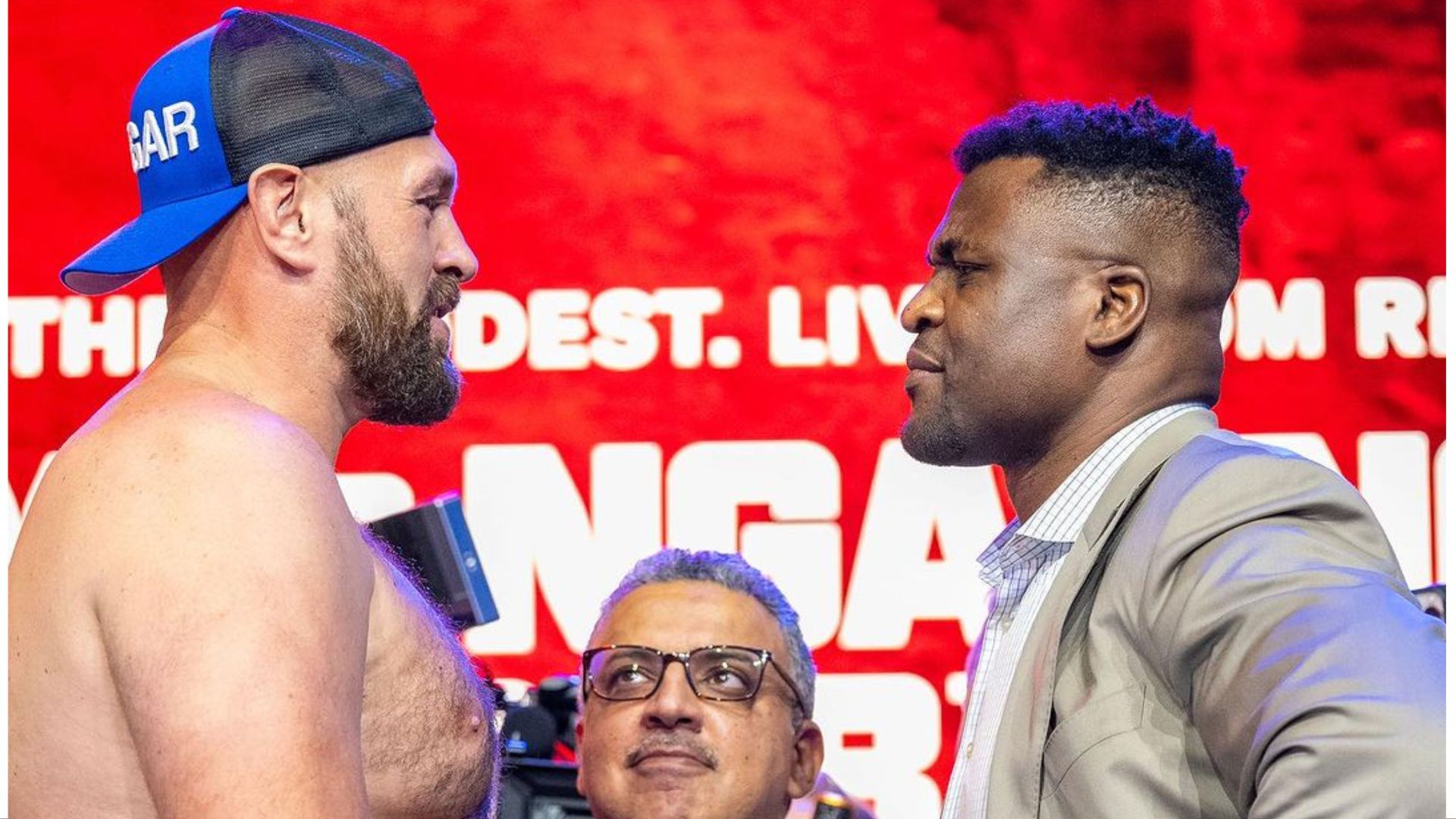 Throughout the press conference, Fury Sr. repeatedly challenged "Iron Mike" to a fight; and Tyson "agreed" to the challenge.
But once again, it was John Fury pulling off his antics to stop the fight by showing up in front of the fighters in the main event while nude.
In addition to being the stronger talker of the two, the world heavyweight boxing champion is strongly favored to defeat Ngannou on Saturday night when they square off in the ring in Saudi Arabia.
Ngannou calls Fury fat
At the press conference though, the former UFC champion rendered his opponent dumbfounded by holding his own in the microphone.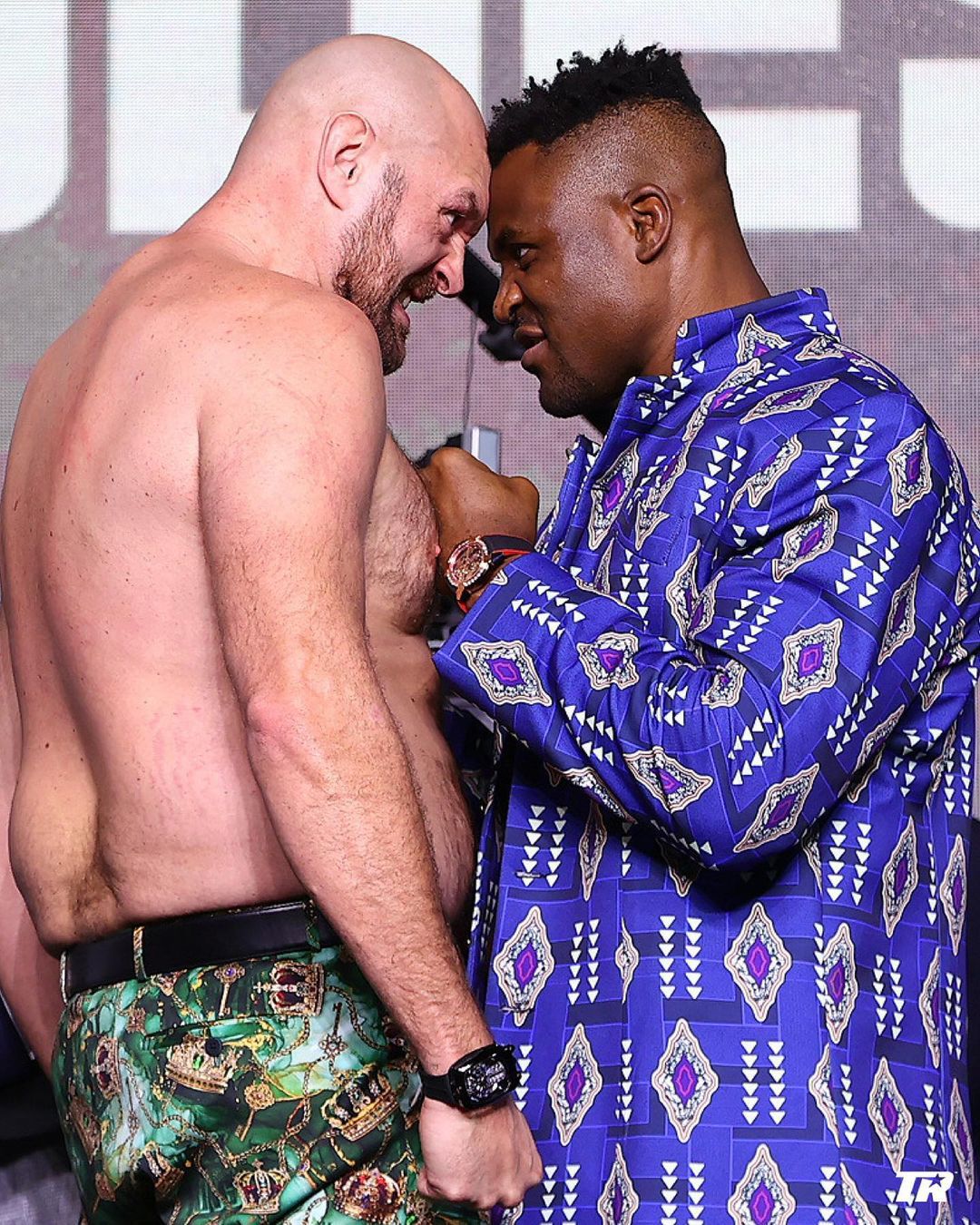 Ngannou said, "Look how fat he is, he's not even in shape.
"He's a fat sausage, look how fat he is."
"Yes, I'm fat but I can still knock people out. But you used to knock people out when you were fat, it's okay".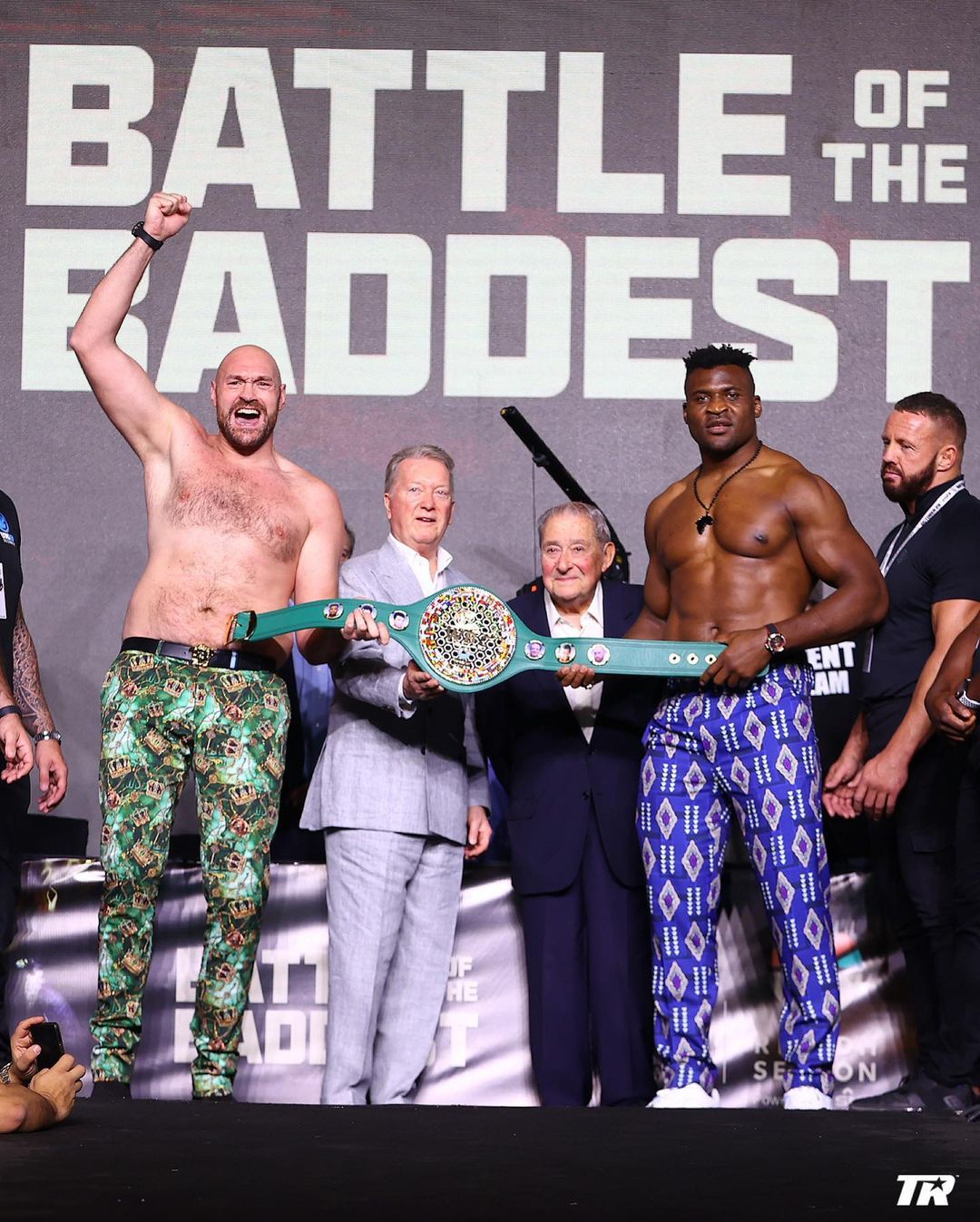 But in their last verbal encounter, Ngannou managed to leave with his first victory of the week, leaving his usually chatty competitor speechless.
Fury laughed it off as he made fun of Ngannou's physique in line with a joke he had been making during fight week about how much more at ease.
Related content