The 13-year-old won three gold medals, producing one of the best individual performances in games history.
Lagos based swimmer, Demilade Akanbi, is one of the standout talents at the ongoing National Youth Games in Asaba, Delta state.
The 13-year-old won three gold medals, producing one of the best individual performances in game history.
In her debut at the Youth Games, Demilade emerged victorious in the 50-meter backstroke, 100-meter butterfly, and 4x50-meter mixed medley relay. These feats attest to her remarkable swimming abilities and adaptability.
Demilade's perseverance throughout the tournament has been inspiring. She is determined to represent Nigeria at the Olympics in the future - a dream that made her develop her talent in swimming so she can keep shattering records.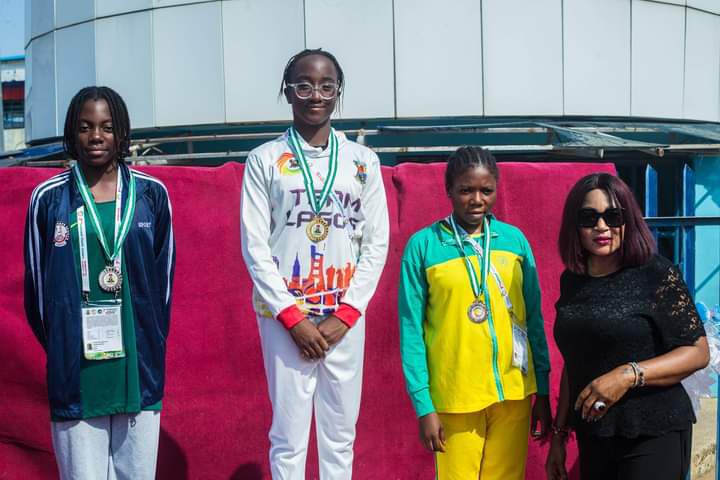 "This is my first time participating in the National Youth Games, and I am quite excited because of all the medals I won," the Junior National Champion said.
"I will keep improving on my talent, my dream is to make it to the Olympics and also break records", she added.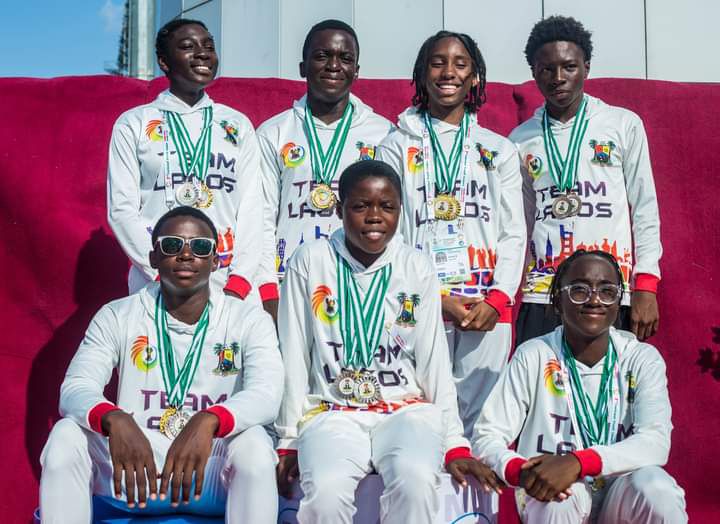 My mother is my motivation - Demilade
Demilade disclosed that her mother contributes immensely to her success by motivating and supporting her dream.
"I get a lot of motivation from my Mom. She helps and motivates me, whenever I am faced with any challenge, she is always there to guide me through."
"I must say her motivation and support plays a key role in what I have achieved today". Demilade concluded.
Demilade will be Olympic Champion - SSA
Former Nigerian international and former Special Assistant to former Delta State Governor Ifeanyi Okowa, Stephen Cole, feels Demilade has what it takes to be an Olympic champion.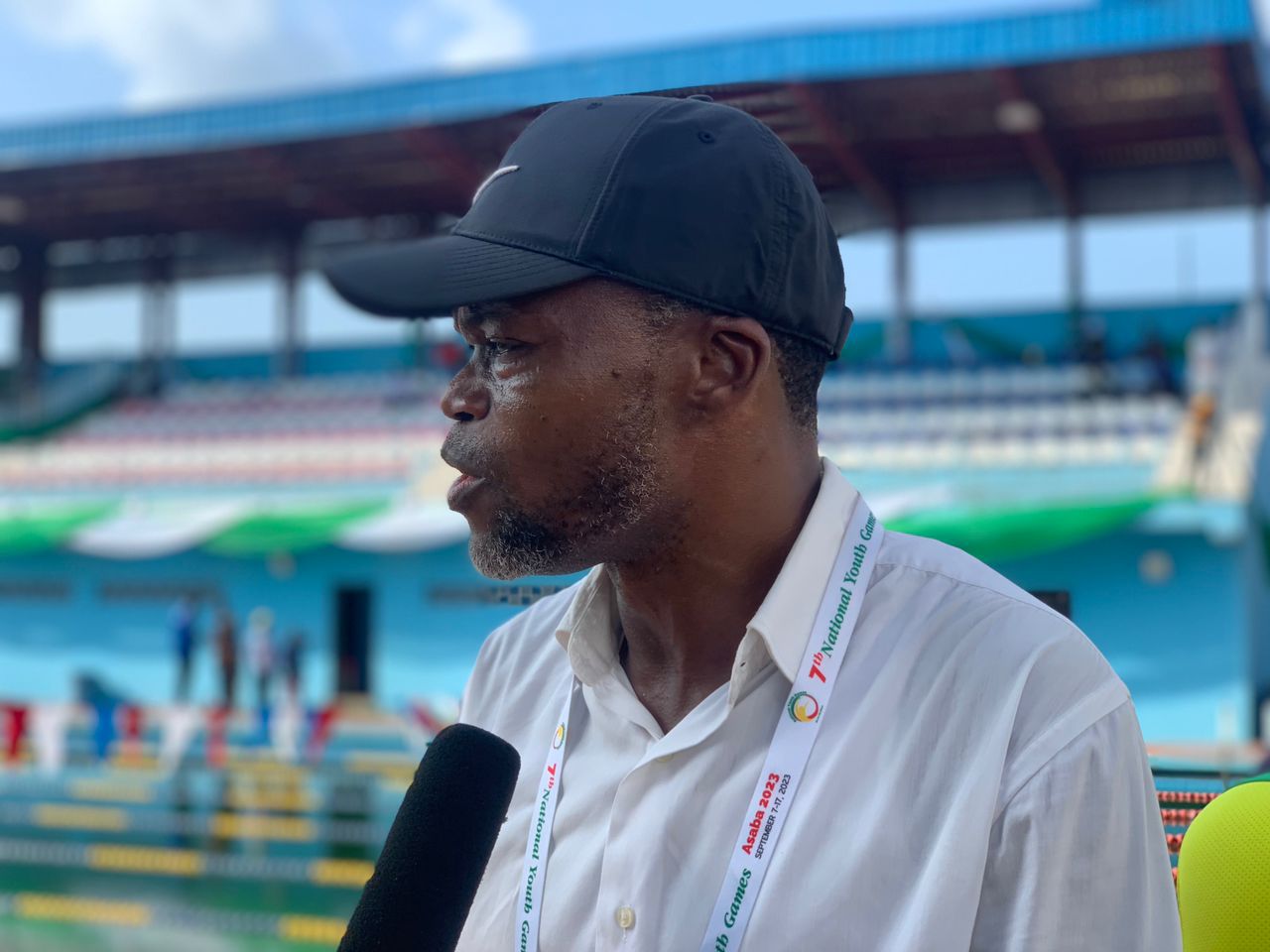 He stated that Demilade is on a promising path toward a successful swimming career, adding that her achievements are a source of pride and hope for Nigerian sports.
"There is no other stage for you, to prove your talent than here, especially in a country like ours. The youngster demonstrated qualities and I hope she makes it to the top," he said.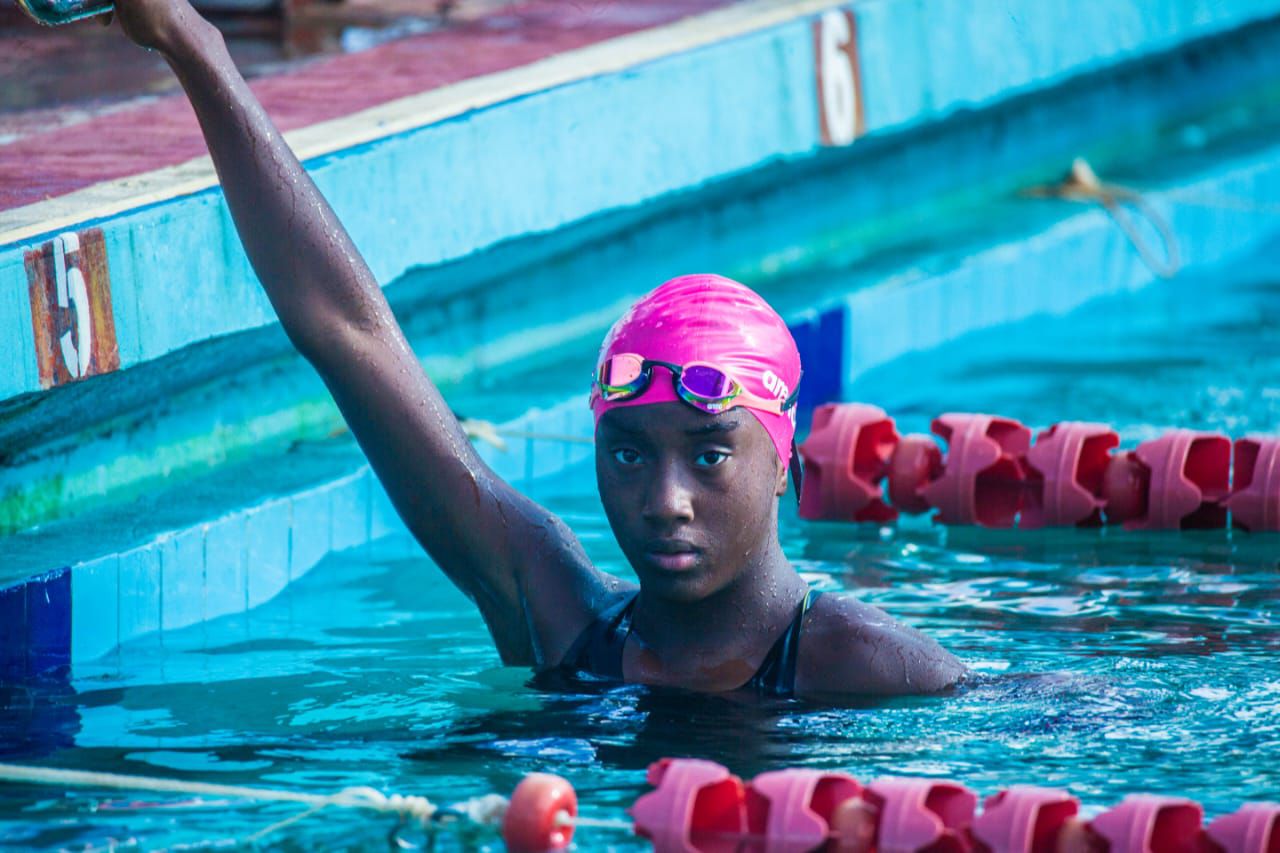 The National Youth Games commenced in 2013, conceived by the Federal Government, led by His Excellency Dr. Goodluck Jonathan. This multi-sport event sought to find and develop youthful talent by giving them the opportunity to thrive in a variety of sports disciplines.