Premier League runner-ups Arsenal are reportedly in pole position to land Montpellier striker Elye Wahi.
Arsenal are reportedly set to make an opening bid for 20-year-old Montpellier youngster Elye Wahi ahead of the summer transfer window.
The France u-21 international striker has had a brilliant Ligue 1 season, scoring 17 goals in 32 appearances, and is on the radar of a number of top clubs.
Arsenal move for Wahi
According to Foot Mercato, Arsenal are in pole position to land the Montpellier striker and are preparing a bid for him.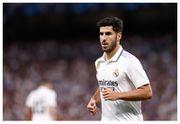 In light of Marco Asensio's rumoured transfer to Arsenal in the upcoming weeks, Real Madrid star Toni Kroos has hinted at a potential transfer for the player this summer.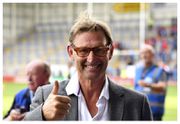 Tony Adams, a legendary member of the Arsenal team, is doubtful of Mikel Arteta's squad and believes they won't contend for the Premier League title next season.
The interest comes after an amazing season for the young striker, with 23 goal contributions in 32 games.
The Gunners are reportedly gearing up to make an offer of between €30-35 million, which is said to be below the player's valuation.
Although they are best positioned to land the youngster, they are expected to face competition from AS Monaco, who are also interested in the player.
The Montpellier academy graduate was previously reported to be interested in a move to another Ligue 1 club, but there are major interests from overseas, especially Arsenal's.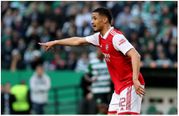 Mikel Arteta and Arsenal could be forced to sell star defender William Saliba who has just a year left on his current contract, with PSG watching closely.
Meanwhile, England international football star of Nigerian descent, Bukayo Saka, is in Lagos.
The 21-year-old forward touched down at the Murtala Muhammed International Airport in Lagos on Wednesday, May 31, 2023.
Saka comes to Lagos on vacation following the conclusion of the 2022/23 Premier League season.