Jude Bellingham became the first Real Madrid player to win the Golden Boy award, breaking Barcelona's recent dominance of the award
English starlet Jude Bellingham has been named the 2023 Golden Boy Award winner, beating out stiff competition from several youngsters to claim the accolade.
Bellingham named Golden Boy winner
Bellingham has been fantastic since joining LaLiga giants Real Madrid from Borussia Dortmund this summer and has scored 13 goals in 14 appearances, while also providing three assists in all competitions.
The midfielder has been touted as a future world-beater and was crowned the winner of the prestigious Golden Boy Award for 2023, ahead of some other big names in European football.
Bellingham becomes the first English youngster to win the award since Raheem Sterling was named the Golden Boy in 2014 while with Liverpool.
Bellingham beats Barcelona duo to Golden Boy award
Manchester United legend Wayne Rooney is the only other English player outside of Bellingham and Sterling to have won the award.
Bellingham also became the first Real Madrid player in the award's history to claim the top prize, ending the recent dominance of Los Blancos' rivals Barcelona on the award.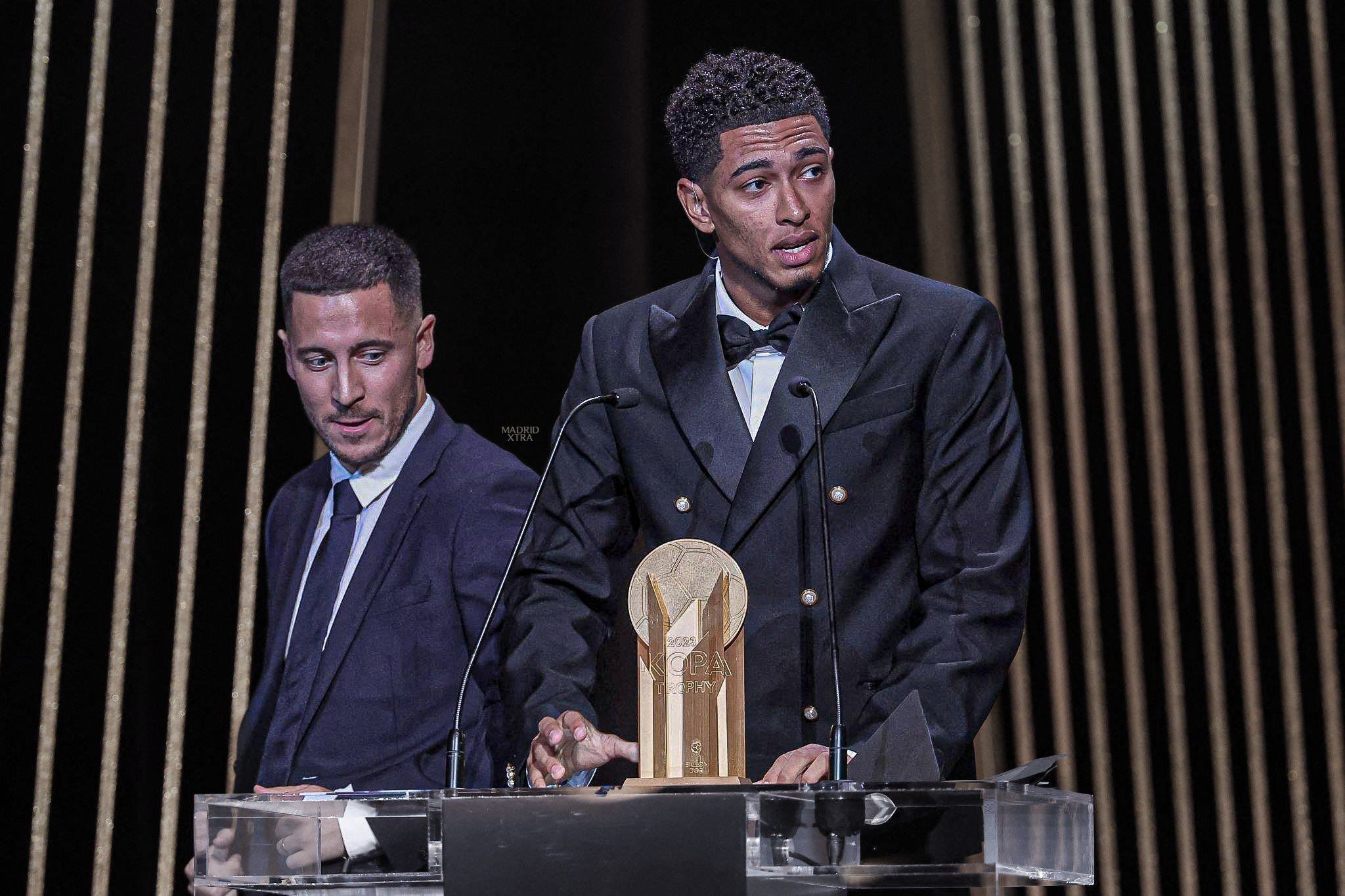 Barcelona's Pedri and Gavi were named Golden Boys in 2021 and 2022, and the Blaugrana also had Alejandro Balde and Lamine Yamal among the nominees for 2023, but both lost out to Bellingham.
Bellingham also joined top names like Lionel Messi, Sergio Aguero, Erling Haaland, and Kylian Mbappe, who were also given the Golden Boy honour in their youth.
Related content