Quincy Promes: The former Spurs target was reportedly caught allegedly bribing officers of the law after driving under the influence of alcohol and drugs.
Quincy Promes is back in the headlines. The Netherlands forward has been in the crosshairs of the law for over year over allegations of drug trafficking.
Months ago, it was reported that the 31-year-old was prosecuted for the import of cocaine into the port of Antwerp in 2020.
The drugs were intercepted by the Belgian police at the time, after which Promes was associated with this shipment of hundreds of kilos of cocaine.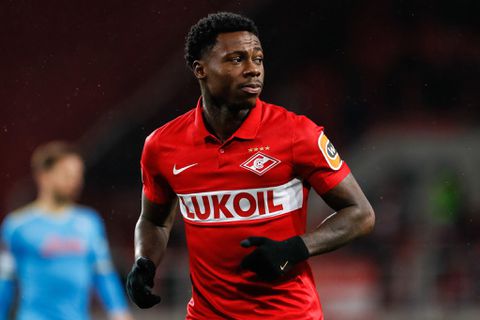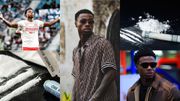 Quincy Promes sentenced to 18 months in prison for assaulting his cousin.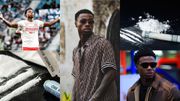 One year after visiting Ghana, former Liverpool target Quincy Promes was accused of attempted murder and trafficking ₦42 billion worth of cocaine.
The Prosecutor's Office charged him with drug trafficking and participation in an organization dedicated to crime.
Promes who has featured for Sevilla, Go Ahead Eagles, FC Twente and Ajax, among others, is currently playing for Spartak Moscow.
Now, the Dutch forward has made it to the headlines over a fresh controversy, as his alleged criminal past seems to have caught up with him again.
Quincy Promes fingered in bribery case following arrest for drunk driving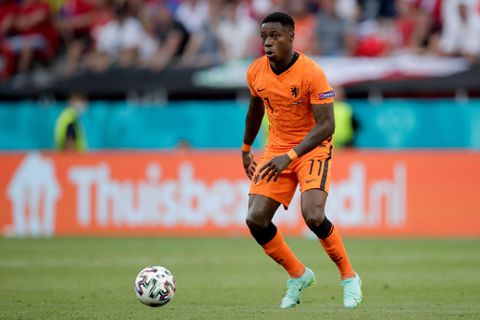 This week, reports emerged that the Spartak Moscow footballer was caught while trying to bribe some Russian police officers at a police station in the city, after two of his friends were arrested for driving under the influence of alcohol and drugs.
AS Tikitakas reports that the player, who was spotted in a footage which has gone viral on social networks and Telegram chats, reveals the threatening attitude that the Dutchman had with the agents.
However, the footballer could not do anything to save his friends' skins, after they spent the night in the cell for the crime against road safety that they had committed during the early hours of the morning.
Quincy Promes sentenced to 18 months in prison for allegedly stabbing his cousin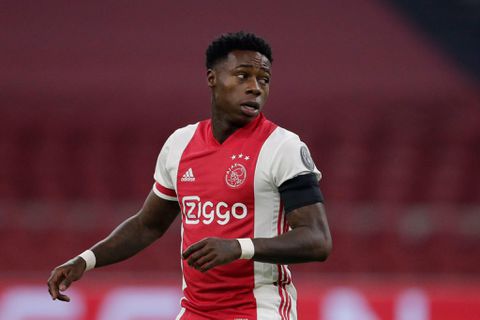 This wouldn't be the first time, Promes has found himself in the crosshairs of justice.
In 2021, the Dutchman went on trial for stabbing his cousin during a family party .
It was reported that the stabbing took place after a family party in Abcoude, at the end of July 2020, and the victim, a cousin of the suspect, suffered serious injuries to his knee.
The magistrate in the case sentenced him to 18 months in prison, although, he did not go to jail because he had no previous criminal record.
However, the pending drug trafficking case may just be enough to put Promes behind bars for a significant amount of time.