Barcelona manager Xavi Hernandez has insisted that Lionel Messi's potential return to the club depends 99% on the player.
Lionel Messi is weeks away from becoming a free agent as his contract at PSG comes to an end.
Messi's future still unresolved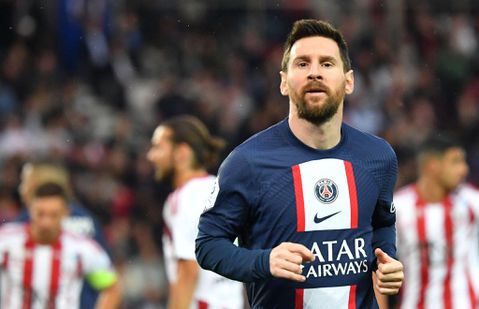 Despite endless speculation surrounding his future, he is yet to commit to a new team. There has been a huge offer from Saudi Arabia on the table for months but the 35-year-old is reportedly waiting on Barcelona to make an offer.
The club have made it clear as many times as possible that they would love to bring the Argentine World Cup winner back to Camp Nou but they must first deal with FFP restrictions.
Messi to make decision on Barcelona return imminently as Xavi confirms talks
Xavi on Messi's Barcelona return
Xavi, speaking to TV3.cat, continued his passionate appeal for Messi to return.
He said:
"Our fans started to mention Leo Messi's name at every game. I like the feeling but trust me, the comeback of Leo Messi only depends on him.
"I'd say that it depends 99% on Messi.
"I have no doubts on football point of view, it's up to Leo to decide what he wants to do next.".
Things will surely become clearer in the next few weeks but a Barcelona reunion appears to be the most likely for Messi.
7 achievements that show Lionel Messi is superior to Cristiano Ronaldo
Related content