Argentine magician Lionel Messi is one of the greatest football players the game has seen.
Lionel Messi set a new record in Paris Saint Germain's (PSG) Ligue 1 triumph.
The 35-year-old surpassed a record set by one of his greatest competitor Cristiano Ronaldo.
Although Ronaldo now plays for Saudi Pro League side Al Nassr, he continues to be compared with Lionel Messi in terms of footballing achievements.
The pair used to be fierce rivals on the field of play in La Liga when Messi played for Barcelona and Ronaldo represented Los Blancos.
Despite both players scoring over 800 goals in their careers, football fans always engage in arguments on who the better player is.
In this report, Asukwo Oduo of Pulse Sports highlights 7 achievements that make Lionel Messi superior to Cristiano Ronaldo.
1. Highest Goalscorer in Europe's Top 5 Leagues
Cristiano Ronaldo held the record for the most goals scored by a player in Europe's top five leagues.
Clubs in England, Spain, Italy, Germany, and France are ranked as the top five leagues in the world.
Ronaldo had scored 495 goals playing for Manchester United (2 spells), Real Madrid, and Juventus before moving to Asia.
Lionel Messi's goal in PSG's title-winning match took him to 496 goals, surpassing Ronaldo's record.
2. Most Decorated Player in History
Both Cristiano Ronaldo and Lionel Messi have won several individual and international awards in their illustrious careers.
However, Brazilian defender Dani Alves is the most decorated player in football after winning the 2022 Olympic gold with Brazil aged 38.
The PSG star got his hands on his 43rd trophy after winning the Ligue 1 with the Parc des Princes side.
Lionel Messi has now equalled Dani Alves's record as the most decorated player in modern football.
While Messi has 43 trophies in his career so far, Portuguese star Ronaldo has only 32 in his trophy cabinet.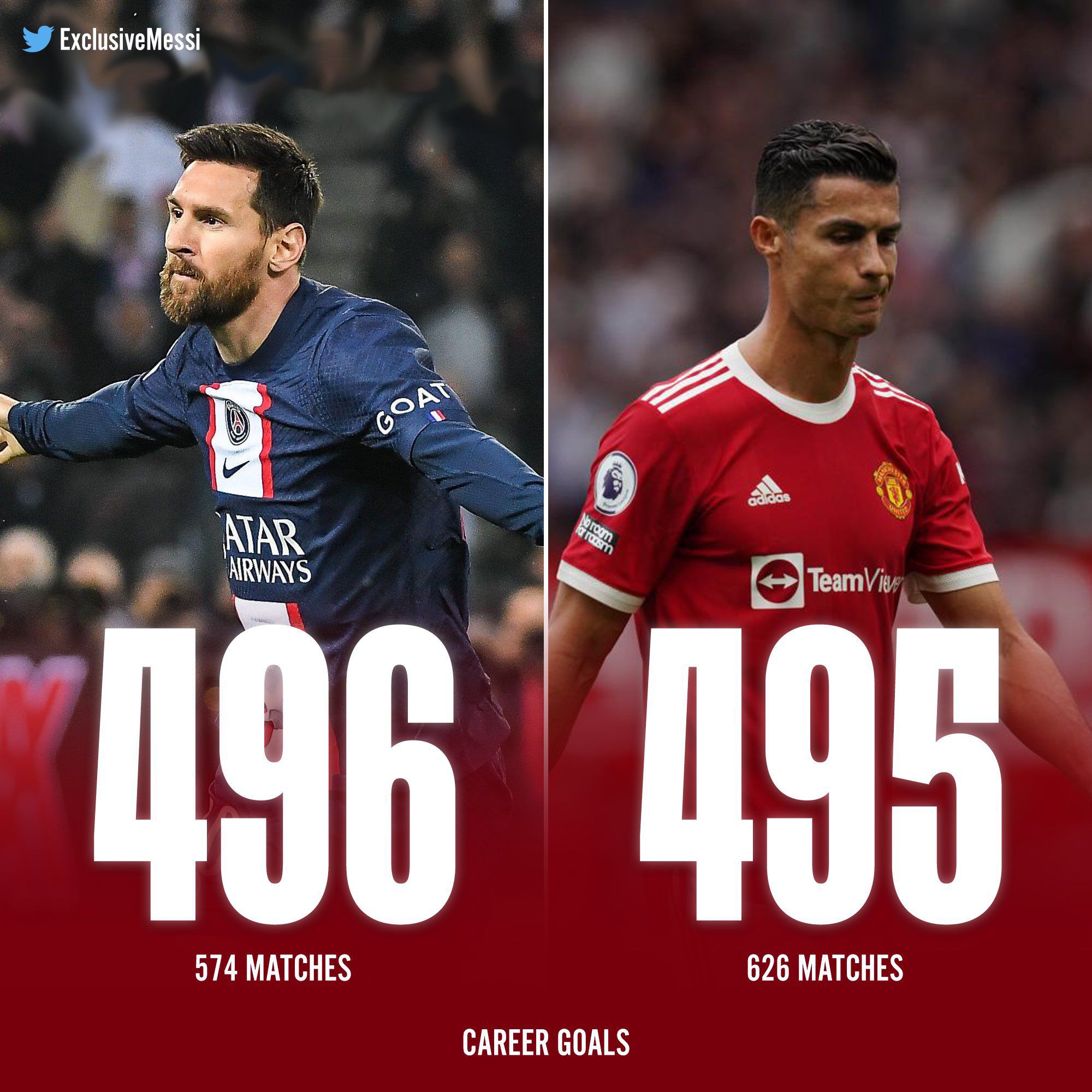 3. Most Ballon d'Or Wins
The Ballon d'Or is an award for the best footballer in the globe.
It was initially organised by France football magazine since 1956 before a merger with FIFA between 2010 and 2015.
The merger saw the award renamed FIFA Ballon d'Or but the partnership ended in 2016.
Cristiano Ronaldo has won the award on five different occasions; he was the first player to win it while playing in England.
However, Lionel Messi is the record holder for the most Ballon d'Or title, having won it seven times.
The 35-year-old is also in pole position to win it again, having led Argentina to a historic World Cup win.
4. FIFA World Cup Winner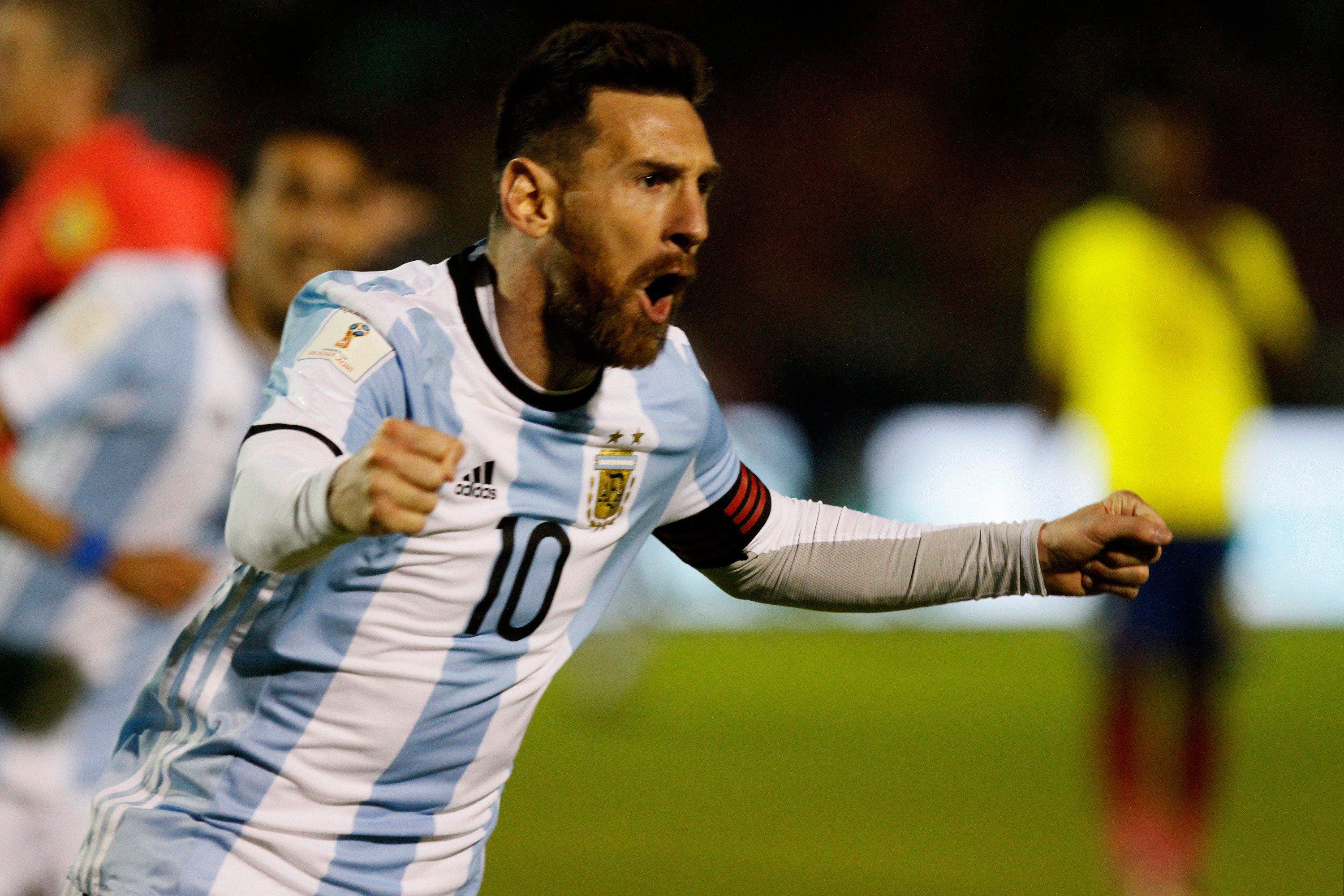 Yes, I know this is the obvious one and the first you were probably looking for.
Cristiano Ronaldo and his Portugal team have never played at a World Cup final, let alone winning it.
Meanwhile, Lionel Messi has played in two FIFA World Cup finals, winning one.
A Marcos Reus goal in extra-time broke Argentina's hearts in the final of the 2014 World Cup in Brazil.
However, Messi marshalled his Argentine troops to a famous win eight years later in Qatar.
A tough opposition in France came back three times after Argentina took had lead 2-0 at some point.
The game would eventually be settled on penalties, with goalkeeper Emiliano Martinez the hero for his country, saving two spot kicks.
5. La Liga All-Time Top Goals Scorer
Lionel Messi holds the record for the most goals scored in Spanish top-flight competition.
The Argentine has notched 474 goals in 520 matches during his 17-year stay at the Nou Camp club.
He surpassed the previous record set by Telmo Zarra, who played for Athletic Bilbao.
Meanwhile, Cristiano Ronaldo is second on the all-time La Liga Goalscorers list, netting 311 times in 292 appearances.
6. The Laureus Award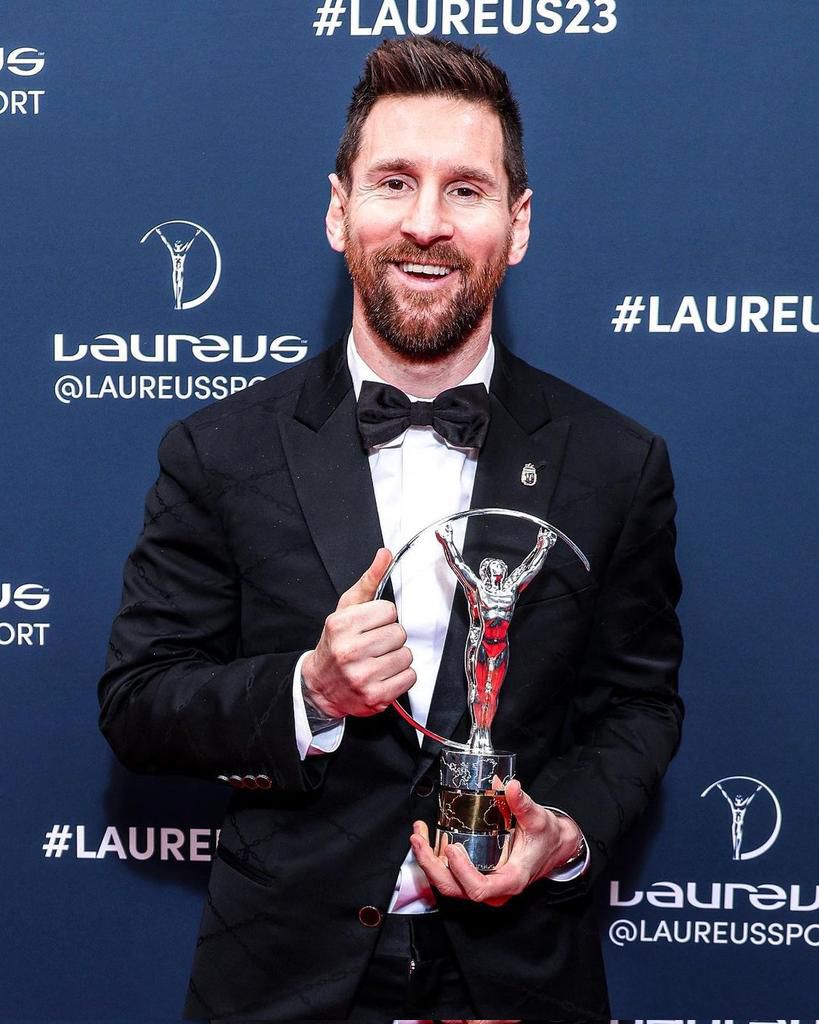 On May 8, 2023, Lionel Messi picked up the Laureus Award after he was named the best sportsman of the year.
It was the second time the Argentine forward was winning the award, after previously doing so in 2020 when he shared the award with Formula One champion Lewis Hamilton.
He remains the only football player to have won the award in over two decades of the organisation's existence.
7. Finalissima
Finalissima is a one-match affair that pitches the champions of Europe against the winners of Copa America.
Although the competition started in 1985, a new agreement was reached in 2020 between UEFA and CONMEBOL for a relaunch.
Lionel Messi was named player of the match in Argentina's 3-0 victory over European champions Italy.