CAF has ordered all the teams involved in the CAF Champions League and Confederations Cup to observe a moment of silence in honour of the people who perished in the earthquake in Morocco and floods in Libya.
An earthquake of magnitude 6.8 hit several villages in the Atlas Mountains located about 70km southwest city of Marrakech on Saturday night.
That was followed by another tragedy on Monday after a massive flood hit Libya's north east after heavy rains.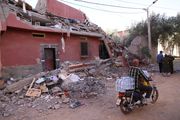 The deadly magnitude 6.8 quake has reportedly claimed over 2,000 lives in the Atlas Mountains.
ormer African footballer of the year joins earthquake rescue team in Morocco
Uganda Cranes defender safe after experiencing earthquake in Morocco
The Red Crescent announced that over 11,000 people perished including four footballers that the Libyan Football Federation confirmed.
"CAF will observe a moment of silence at all its football matches, including the TotalEnergies CAF Super Cup 2023, the TotalEnergies CAF Champions League and the TotalEnergies CAF Confederations Cup to respect and honour the people who lost their lives as a result of the earthquake in Morocco and the floods in Libya," CAF confirmed.
The Confederation Cup match between Ugandan giants KCCA FC and Libya's Abu Salam will be played in Tunisia at the Stade Olympique de Rades in Tunisia.
The match will be played on Sunday 18th, September from 5 PM.
KCCA FC's head coach Sergio Traguil named a 20-man squad for the second-round duty. Read the squad here;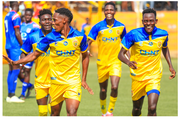 Team captain Julius Poloto, and defenders Peter Magambo and Philbert Obenchan are some of the players to have played for KCCA on the continent before, and their experience will come in handy.