Nigerians fawn over a sexy picture of GOAT athlete Blessing Okagbare.
Users of the social media platform X (formerly Twitter) have gone 'ga ga' over a sultry picture posted by former Nigerian track and field athlete Blessing Okagbare.
The 34-year-old is currently serving a 10-year ban from sporting activities, and while she has been unable to command the plaudits she is accustomed to from on-track excellence due to the suspension, Okagbare shows she is still able to get the spotlight shone on her, making fans drool on the internet.
Okagbare banned for doping
Blessing's claim as one of the greatest sportspersons this country has ever had is an easy one, given her medal count and the dominance she showed in her prime.
She represented Nigeria in 100m, 200m, and relay races, as well as in long jump events. She is a silver medalist in the Olympics and World Championships and has several gold medals in the Common Wealth Games, All-Africa Games, African Championships, and World Relays.
Her legacy has, however, been tainted as she was found guilty of breaching multiple World Athletics anti-doping rules.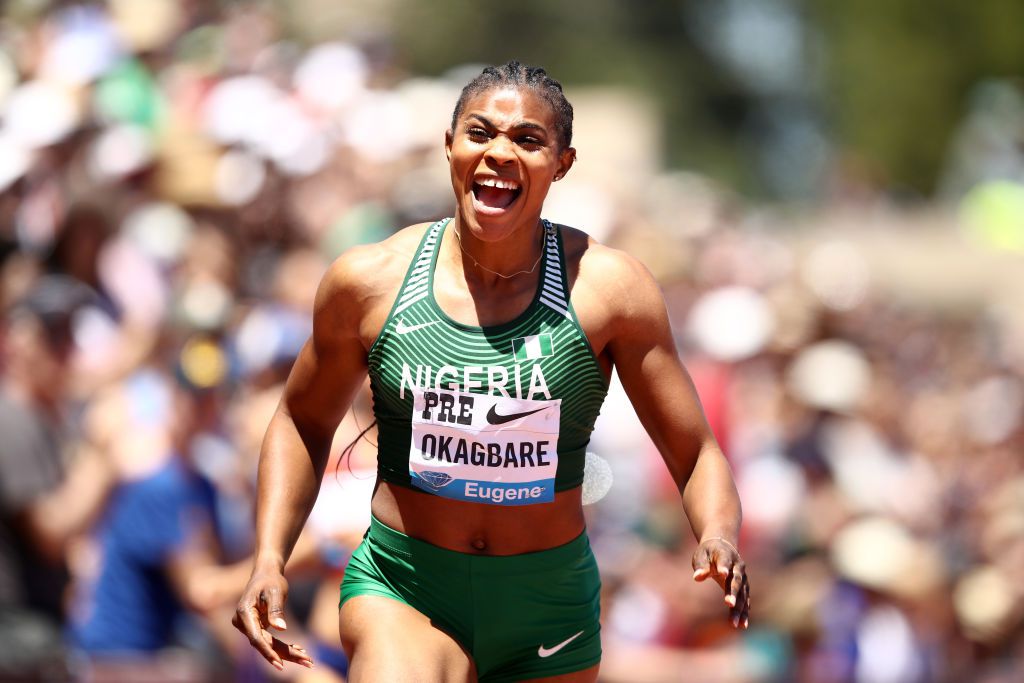 She was suspended for failing a drug test in 2021 at the 2020 Tokyo Olympics, and in February of the next year, she was banned for 10 years, until 2032.
Fans fawn over Okagbare's picture
Okagbare is a regular user of the X microblogging app, sharing updates on her life, including pictures. Her posts enjoy a fair amount of engagement from the public, but the picture she shared today broke the internet, leaving many thirsting for her.
One user suggested she could have a career in pageantry instead of in Athletics, "Why you dey run when you suppose to go for Miss Nigeria?" Another said, "Seems like sports was holding your beauty back then...lol."
A third user asked for her hand in marriage "You're so beautiful ❤️ let's get married hun."
Related content