Maureen Blumhardt is an ex-model and a celebrity wife. She rose to fame after marrying former NBA star Charles Barkley, who once represented the famous Philadelphia 76ers.
Charles Barkley played as a forward for three major teams in the NBA in his professional career. The one-time NBA MVP was known not only for his sensational skills but also for bagging several awards and having his shirt number retired by the 76ers. He played for 16 years in the NBA and retired as a Hall of Famer. Due to his abilities, he got the nicknames "Sir Charles," "Chuck," and "The Round Mound of Rebound". The two-time Olympic gold medalist is now retired and has taken up basketball punditry post-retirement.
While Charles is quite famous, not much is known about his wife, Maureen, who is a former model and an active contributor to society. In this article, we bring you every important piece of information you need to know about celebrity wife Maureen Blumhardt.
Who is Maureen Blumhardt?
Maureen Blumhardt is a former model and philanthropist. She was born in Scottsdale, Arizona, in the United States. After graduating high school, she went to Villanova University, after which she switched to Columbia Journalism School, where she earned a bachelor's degree in journalism. The 5-foot-2-inch lady was once featured as a model for a body-vibration machine ad and works as a legal aide. The celebrity wife took up philanthropy and is currently a lifetime honorary member of a non-profit organization that works to promote women's empowerment.
Maureen has been married for 30 years to retired NBA player Charles Barkley, who is regarded as one of the best power forwards to play in the league. She is also the mother of a beautiful daughter.
Where is Maureen Blumhardt from?
Maureen was born and raised in Scottsdale, Arizona, in the United States, by her parents, Richard R. Blumhardt and Ellen T. Blumhardt. Her mom, Ellen, died on June 5, 2005, while her dad is still alive in Pennsylvania, USA.
She has four siblings: two brothers and two sisters, with whom she shares the same father and mother. Her brothers are Michael J. Blumhardt and Richard R. Blumhardt Jr., while her sisters are Ellen T. Palardy and Geraldine A. Berne.
How old is Maureen Blumhardt?
Maureen was born on January 15, 1960, in Scottsdale, Arizona, in the United States. Maureen Blumhardt's age as of 2023 is 63.
Maureen Blumhardt's height
Maureen is 5 feet 2 inches (1.58m) tall and weighs about 50 kg. She has blonde hair and hazel eyes. Her chest, waist, and hip measurements are 37-27-37 inches.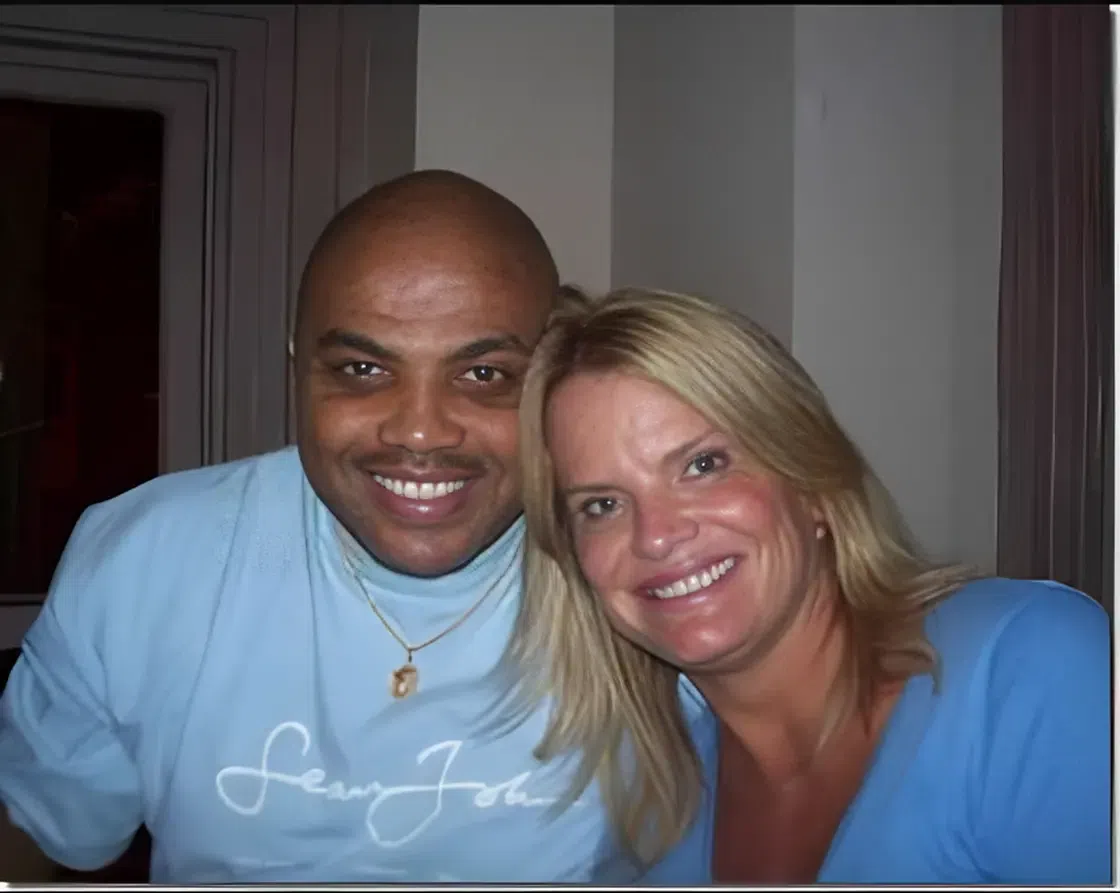 What does Maureen Blumhardt do?
Maureen grew up with the ambition of being an actress, but she could not fulfill that ambition. However, she became a fashion and runway model before taking up philanthropy. She was one of the top models during the 1970s in the United States. Her early modeling career saw her work with brands like Noblerex K-1 as well as other weight loss machines. She has worked as a legal assistant.
As she grew, she decided to delve into advocacy, becoming a top voice for women's empowerment and equality. She has worked with several non-profit organizations and charities and is a lifetime honorary member of the Fresh Start Women's Foundation, a foundation that changes lives through education and financial independence.
Who is Maureen Blumhardt married to?
Maureen is married to former NBA star and Hall of Famer Charles Barkley. Charles played for 16 seasons in the NBA, representing three teams. He played for the Philadelphia 76ers from 1984 to 1992, when he joined the Phoenix Suns. He left the Suns in 1996 to join the Houston Rockets, where he retired in 2000. He retired as the fourth player in NBA history to achieve 20,000 points, 10,000 rebounds, and 4,000 assists. He also won two Olympic gold medals with Team USA, in 1992 and 1996.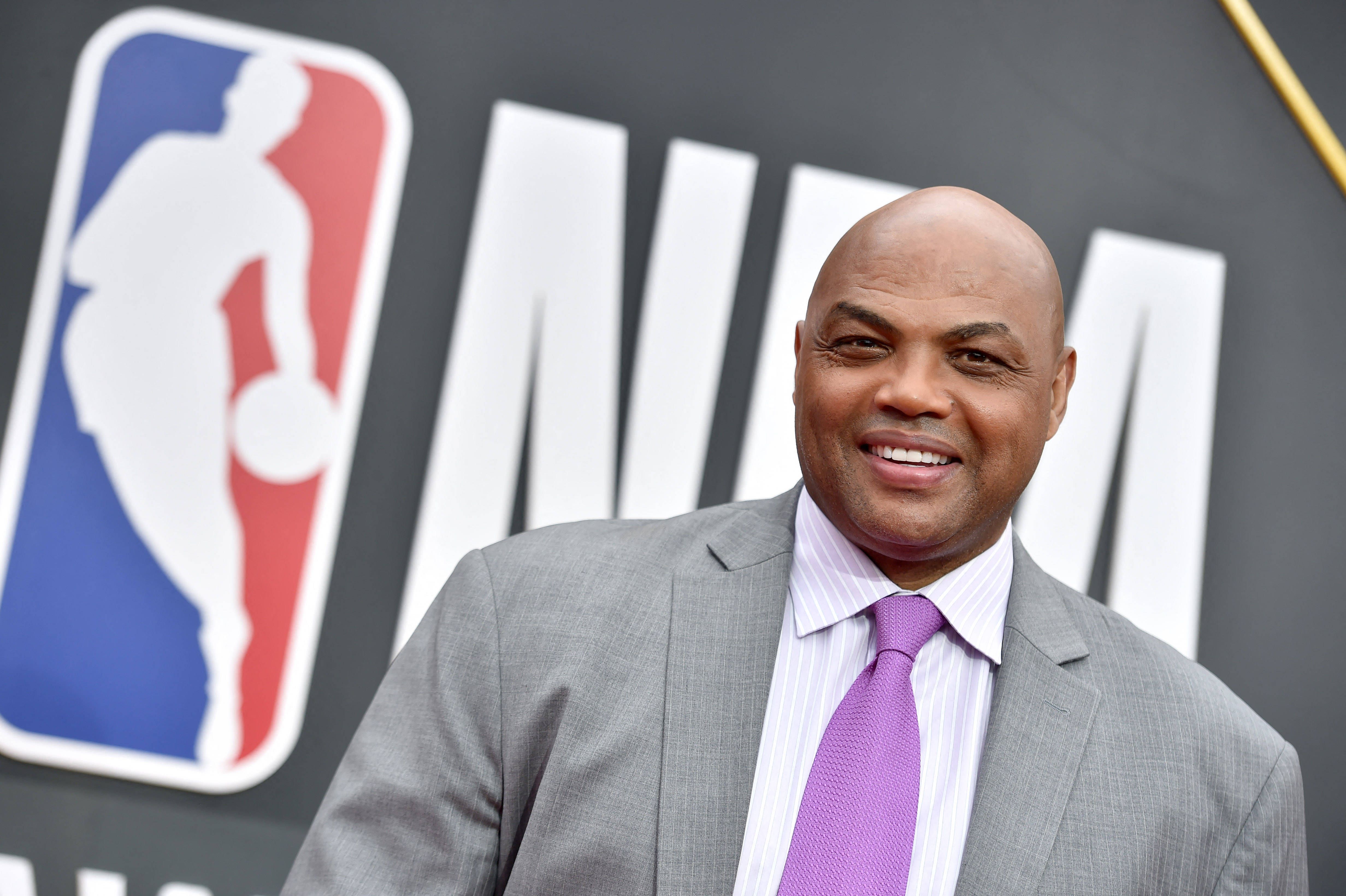 Are Maureen Blumhardt and Charles Barkley still married?
Yes, Maureen and Charles are still married and have been married for 33 years as of 2023.
Charles and Maureen met at the City Avenue restaurant in Bucks County, Pennsylvania. Maureen was a part-time model and legal assistant, and Charles was already a famous NBA star. The couple dated in secret for several years, keeping their relationship out of public view due to criticism over their racial differences. They got married in 1989 at a small private wedding ceremony.
Does Maureen Blumhardt have a son?
No, Maureen does not have a son. Charles and Maureen have only one child, a girl she gave birth to in their first year of marriage.
Maureen Blumhardt's daughter
Christiana Barkley is the daughter of Maureen and Charles and their only child. She was born in December 1989, the same year her parents got married, and is 33 years old as of 2023. She attended Villanova University in Pennsylvania, graduated in 2011, and went on to bag a Master's degree in journalism from the Columbia Journalism School at Columbia University in 2017.
While she was in university, she worked as a sales assistant from 2011 to 2014 for a media company called Turner Sports. She also worked at a college consulting company called Koppelman Group, where she was the director of writing and senior account manager.
Christiana is married to Ilya Hoffman; the couple tied the knot on March 6, 2021, in Scottsdale, Arizona, USA.
Christiana has been seen with her parents at several events and social gatherings. She attended the 20th anniversary of the "Fresh Start Fashion Gala" in March 2016 along with her mom.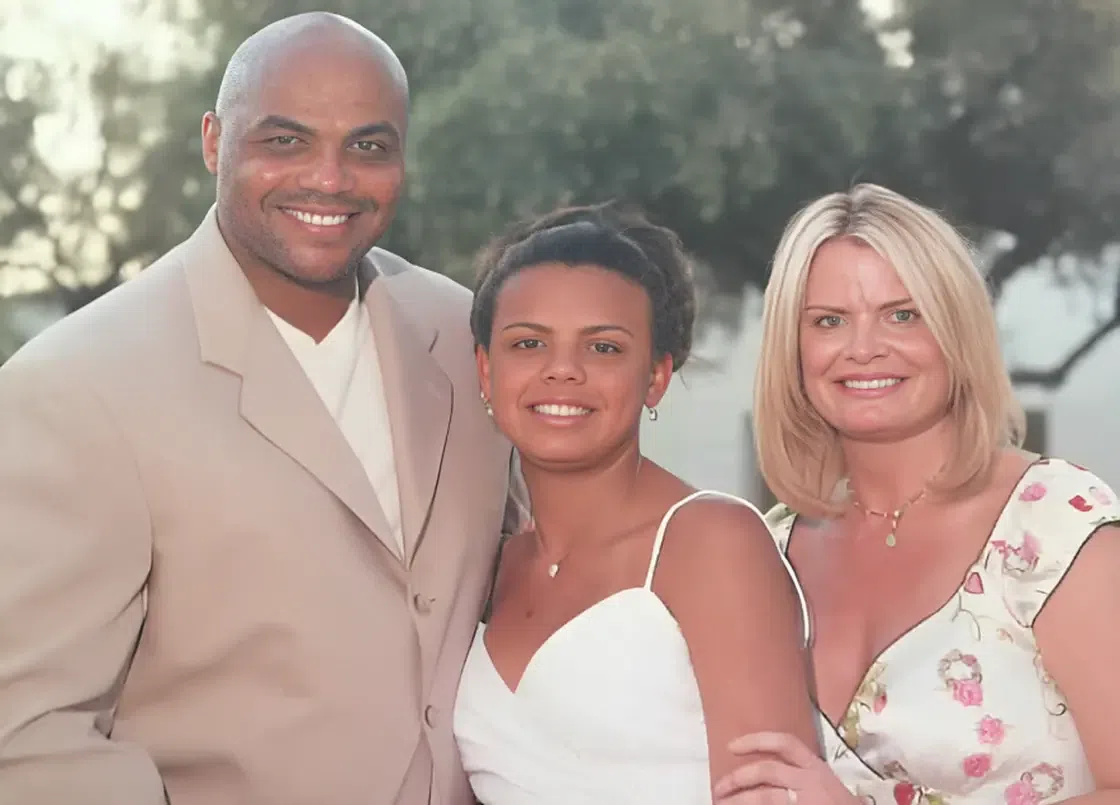 Maureen Blumhardt's net worth
Maureen has accumulated a significant amount of wealth from modeling and businesses over the years, and her net worth is estimated at $1 million as of 2023. However, this is not concrete evidence in the public eye to determine her worth.
Her husband, Charles Barkley, is worth around $60 million.
Maureen Blumhardt's Twitter
Despite Maureen's private lifestyle, her hilarious side can be seen on her X (Twitter) account. She is quite active on Twitter, where she has just over 2000 followers at the time of writing this.
Maureen Blumhardt Instagram
Maureen does not have an active Instagram account.