American sprint legend Michael Johnson ranked his greatest athletes in history, and surprisingly Usain Bolt doesn't top the list.
Retired track and field legend Michael Johnson has declared that the late Jesse Owens ranks higher than Usain Bolt and himself as the greatest athlete and sprinter in history.
Johnson, who was the former World Record (WR) holder in the 200m and 400m at 19.32s and 43.18s, lost the records to Bolt (19.19s) and South Africa's Wayde van Niekerk (43.03s) respectively, but believes his fellow American ranks highest on his Greatest Of All Time (GOAT) list.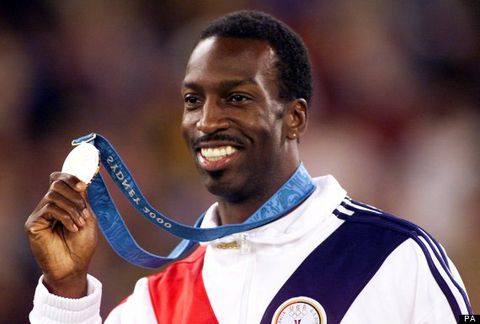 "Jesse Owens is the greatest of all time in my opinion. I think you would have to put Usain Bolt second, I would put myself third, and I would put Carl Lewis fourth. But Lewis is the greatest long jumper of all time," Johnson revealed in an interview with MARCA.
Although Johnson didn't state any obvious reasons in the interview, his choice of Owens can boil down to several reasons - one such as the late sprinter succeeded in an era where there was no aided help in nutrition, technology, technical depth to aid in sprinting.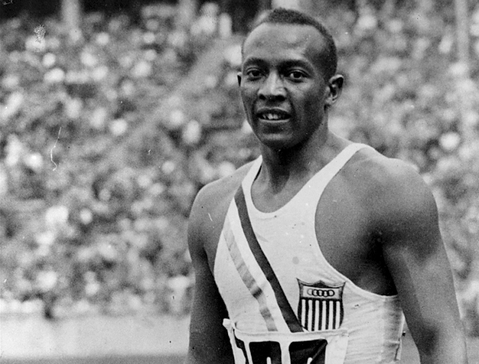 Another reason could be Owens's influence on the track birthed a new movement of black athletes getting involved in the sport. So he was more than just a successful athlete breaking records, but a representation of a movement that gave a lasting identity to infinite generations.
For more reasons that could have influenced his choice as suggested by fans, read the article below.
Johnson, who has been visiting Spain for the Fundacion Sanitas' latest Inclusive Sports Week, also said that Noah Lyles is the best candidate to break Bolt's 200m WR.
"Records are always possible. I wouldn't give the chance to break the world record in the 200m to anyone other than Noah Lyles. But whether or not Noah can do it, I'd say it's probably 50-50, because it's a very difficult record to break. I would put his chances at 50-50.
I wouldn't give anybody else competing right now more than 30 percent. So that tells you right there, Erriyon Knighton, you know, maybe as he continues to progress. But, I think Noah has the best chance right now, and I would put that at 50 percent," said the 56-year-old.
Johnson was one of the most dominant athletes during his active years as he won four Olympic and eight World Championships titles with no silver or bronze medals.
Throughout his career, he twice set the WR in the 200m, three times set the WR as part of the 4x400m relay team, twice set the indoor 400m WR, set the outdoor 400m WR once, and set the 300m mark once.