Kerry Washington looked gorgeous and dapper portraying Sha'Carri Richardson's 2021 look for this year's Halloween.
American star actress Kerry Washington ate her look imitating Sha'Carri Richardson for this year's Halloween.
The multiple award-winning actress who gained wide public recognition for starring as crisis management expert Olivia Pope in the ABC drama series Scandal, dressed in Richardson's 2021 look with a gold wig, Nike outfit, packed ponytail, and representation of the track star's tattoos.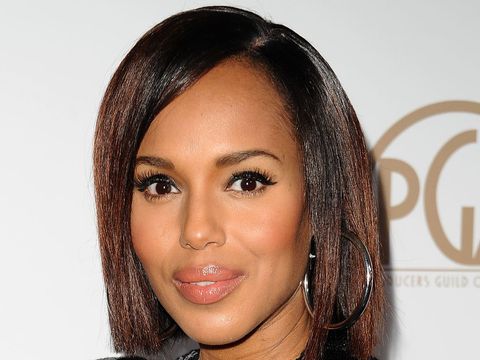 She shared this picture on her X page with the caption: "It's Sha'Kerry 🥇 #HappyHalloween"
Richardson is one of the most influential sports personalities in the US, and she is no stranger to social media virality. The 23-year-old is famed for her running style, pronounced body tattoos, colourful hairstyles mostly donned as wigs or attachment braids, and controversial comments during interviews.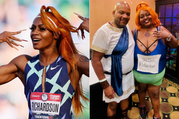 A female fan looked dapper portraying Sha'Carri Richardson's 2021 look for this year's Halloween.
Her demeanor and vibe on and off track are the best of any female track athlete seen in over two decades - a reason she has so many fans and is amongst the most followed athletes on social media.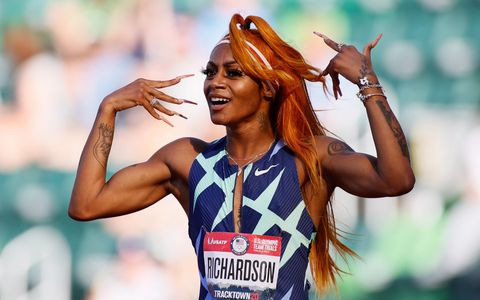 This year, the speedster proved her sprint prowess by sprinting to the top of the world after winning the 100m title in a Championship Record of 10.65s at the World Championships in Budapest. She also won a 200m silver medal and anchored Team USA to the women's 4x100m gold medal.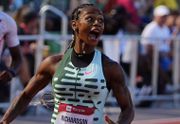 Sha'Carri Richardson won a poll as Women's Athlete of the Year and this has caused several reactions from fans of different countries online.
With a popular figure like Washington getting her inspiration from Richardson, it just shows the influence and impact the charismatic runner has on and off track, which is good for athletics image.