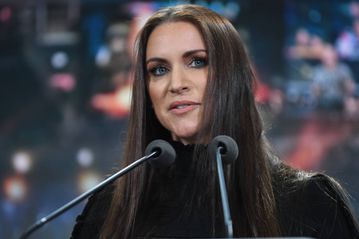 WWE
2023-01-11T10:57:34+00:00
The daughter of WWE Chairman Vince McMahon has formally resigned from her position following her father's retirement U-turn.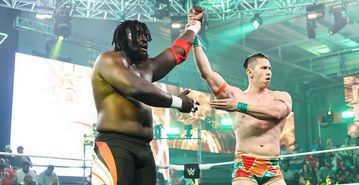 WWE
2022-11-23T13:59:20+00:00
Oba Femi is officially signed to the WWE, and is seen as the next big name in the sport.
WWE
2022-11-22T13:56:44+00:00
WWE's Nigerian giant was victorious on his return to Monday Night Raw as the build-up to Survivor Series continues.
WWE
2022-11-16T08:50:19+00:00
Entries have since opened for 'The Search For Africa's Next WWE Superstar' and here's your guide on here are 5 tips to help you ace your auditions.
WWE
2022-11-12T06:01:15+00:00
The Usos defeated New Day to become the longest-reigning tag team champions in history starting from next week. Here's all that happened on Friday night Smackdown.