Saka's beautiful girlfriend took to social media to share some cute photos of herself as Arsenal marked their UCL return with an emphatic victory against PSV.
Arsenal marked their return to Champions League football with a convincing 4-0 thrashing of PSV on Wednesday, September 20.
The Gunners entertained nearly 60,000 fans at the Emirates with a dominating display against their Dutch counterparts.
Bukayo Saka, Leandro Trossard, Gabriel Jesus and Martin Odegaard all found the back of the net in what was an emphatic win for Mikel Arteta's side as they opened their2023/24 Champions League journey in Group B on a high.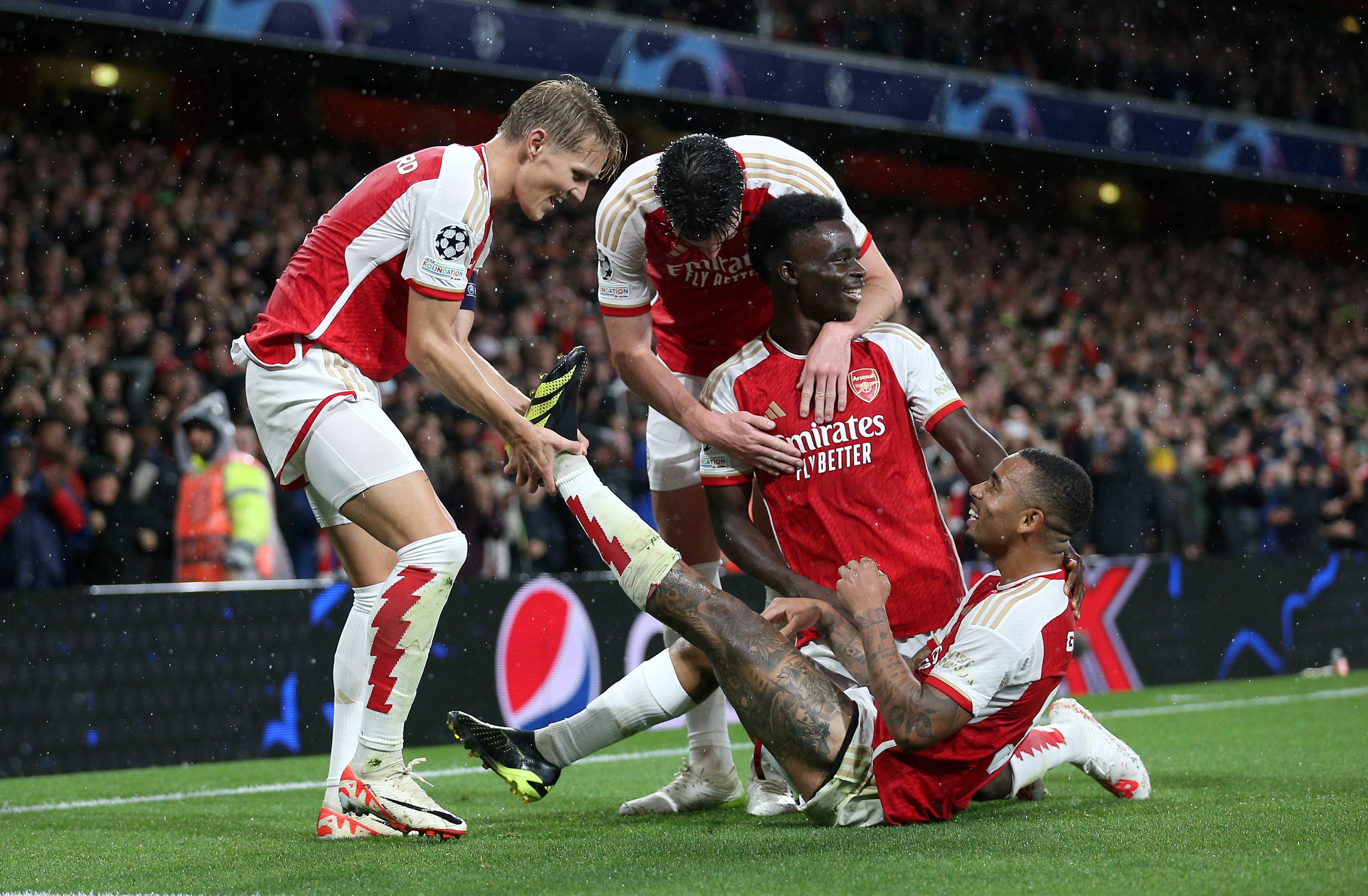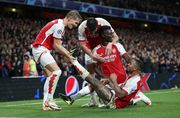 Arsenal begins 2023/24 UEFA Champions League campaign with a comfortable win at home to PSV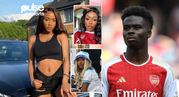 Check out the beautiful Nigerian girlfriend of Arsenal and England star Bukayo Saka.
Tolami Benson: Bukayo Saka's girlfriend reacts to Arsenal's return to UCL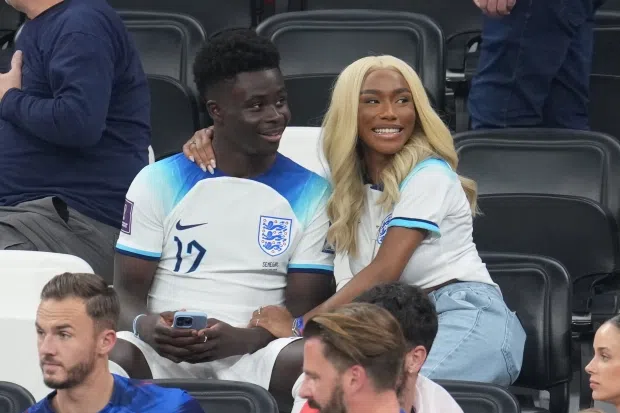 Tolami Benson, the beautiful girlfriend of Arsenal's no.7 Bukayo Saka, took to social media to celebrate the Gunners' return to Champions League football.
The 22-year-old UK-born influencer of Nigerian descent shared cute photos of herself taking a mirror selfie and rocking the Arsenal away kit as she attended the game at the Emirates on Wednesday night.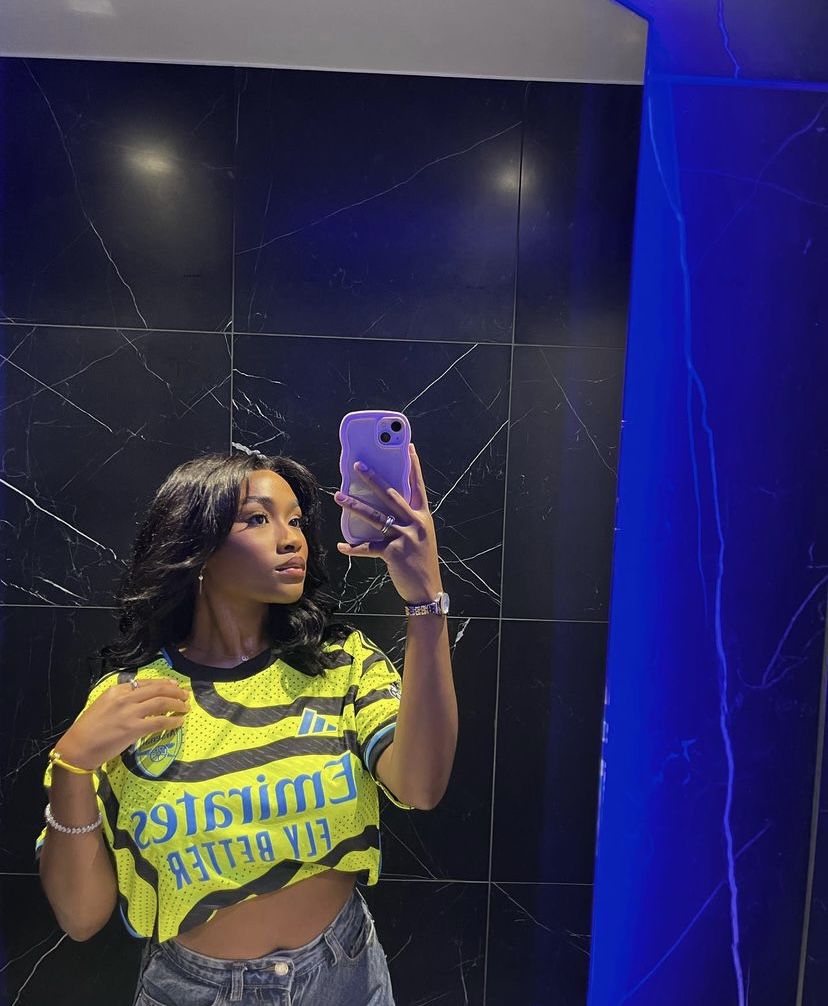 Captioning the post on her Instagram page, she wrote: 'And we're back….'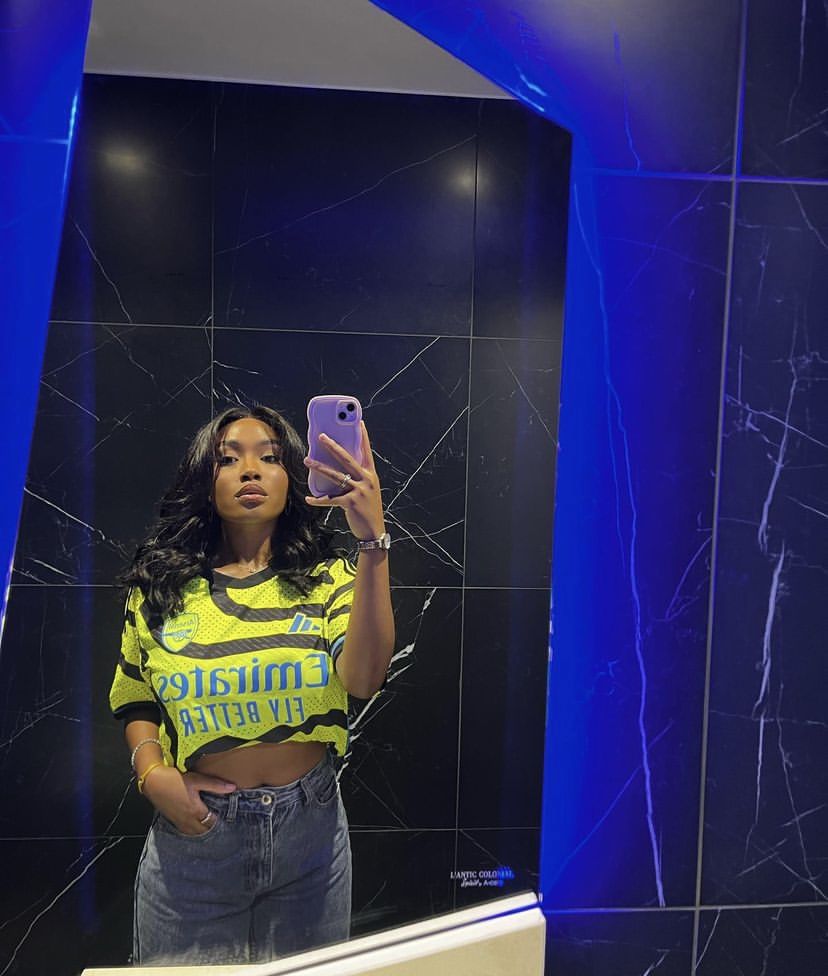 Benson has been known to be a huge fan of Arsenal as her boyfriend currently plays for the Gunners.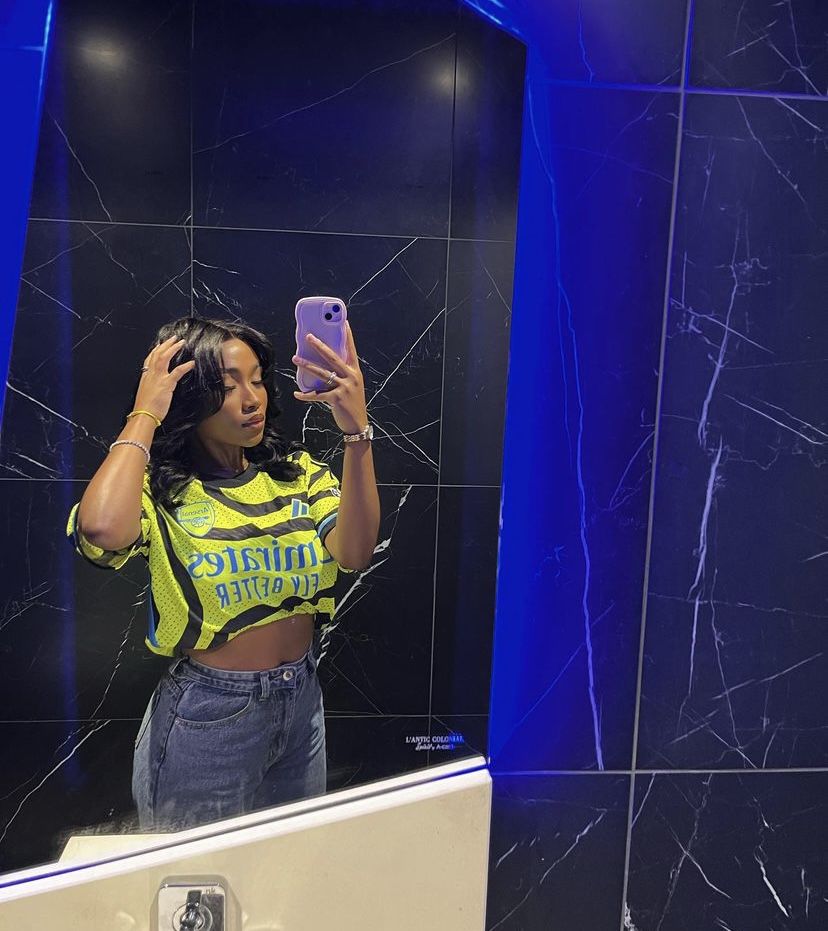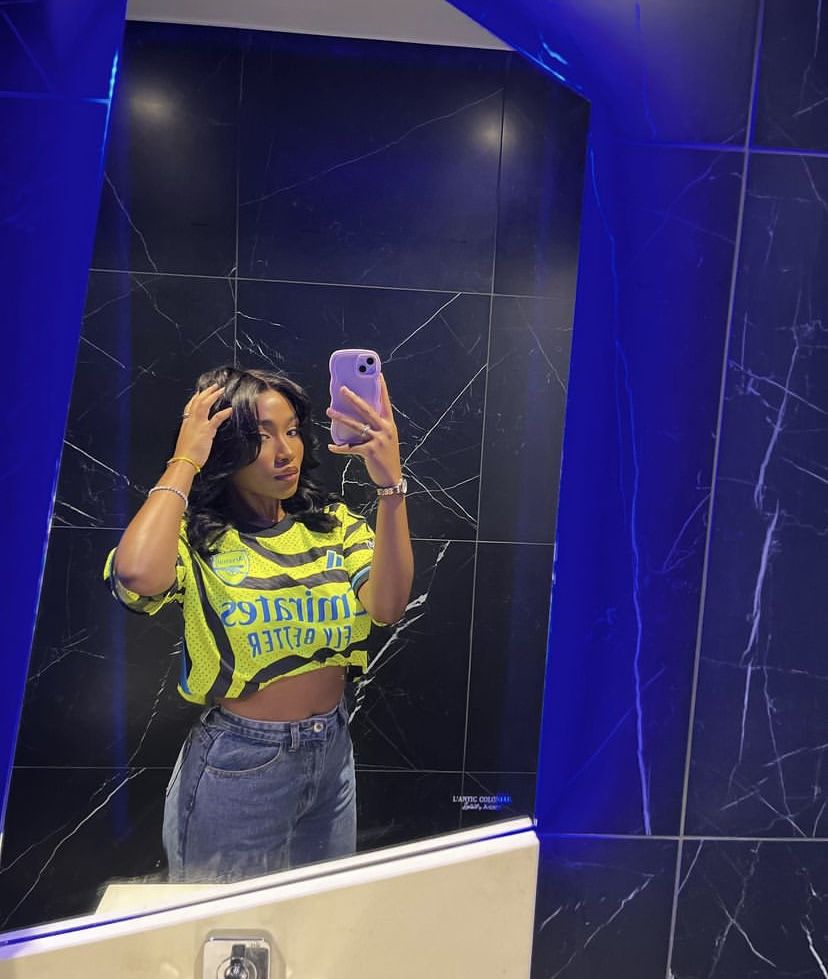 She has been spotted on a few occasions rocking the Arsenal kit.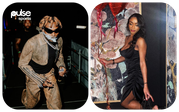 Bukayo Saka's girlfriend, Tolani Benson was present at the recent Asake's concert at 02 Arena.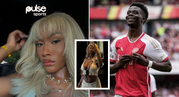 Bukayo Saka's girlfriend has debuted a blonde look last month, leaving fans in awe over her latest social media post.
Saka's girlfriend would have certainly been excited to see her boyfriend get on the scoresheet for the Gunners on their return to the UCL.
Bukayo Saka, 22, is expected to return for Arsenal this weekend in the Premier League in a crunch North London Derby against Tottenham Hostpur at the Emirates on Sunday, September 24.
window.setTimeout(function () { let scriptCss = document.createElement('link'); scriptCss.href = 'https://www.pulsesports.ng/css/sport-widgets.css?v=1668785443'; scriptCss.rel = 'stylesheet'; scriptCss.type = 'text/css'; document.body.appendChild(scriptCss); let scriptTag = document.createElement('script'); scriptTag.src = 'https://widgets.sportal365.com/loader.bundle.min.js'; scriptTag.defer = true; scriptTag.onload = function () { let widgetLoaderConfig = { CDN_URL: 'https://widgets.sportal365.com', ODD_CLIENT: 'default', APP_LINK: 'desktop', API_URL: 'https://africa.football.api.sportal365.com/', API_KEY: '2f852b4de2f3a5cf3188e74b33087bb4:2c18422f8e826a7d11aeed52edb2449e', LANG: 'en', REQUEST_INTERVAL: 30, ENABLE_BET_SLIP: false, AUTHOR: false, THEME: "light", TOURNAMENT_ORDER: "pulse_nigeria", LINK_OPTIONS_V2: { 'player' : { 'url': '/football/player/{playerId}' }, 'team' : { 'url': '/football/{teamId}' }, 'tournament': { 'url': '/football/competition/{tournamentId}' }, 'match': { 'url' : '/football/match/{matchId}', 'sort': { 'criteria': 'alphabetically', 'direction': 'asc' } }, 'configuration': { 'newWindow': false }, 'standings_tournament': { 'url': '/football/competition/{tournamentId}/standings' } } }; window.setTimeout(function () { new SMPWidgetsLoader(widgetLoaderConfig); }, 200); }; document.head.appendChild(scriptTag); }, 0);