Watch Michelle Alozie score for the Houston Dash in a 2-0 win away against the Orlando Pride.
At Shell Energy Stadium, two goals in the first half helped the Houston Dash defeat the Orlando Pride 2-0.
Houston is the only club to have kept a clean sheet in four of its 10 games this season after earning back-to-back clean sheets.
In the sixth minute of the game, midfielder Sophie Hirst scored the first goal of her professional career.
Anna Moorehouse, the goalie for Orlando, knocked the ball away from the goal, and it landed at Hirst's feet, allowing the rookie to attempt an off-balance shot for her first career goal.
Michelle Alozie scores wonder goal for Houston Dash
Michelle Alozie, a forward for the Super Falcons of Nigeria, scored her first goal of the year and second of the game for the Houston Dash in the 41st minute.
A defender for Orlando deflected the ball, landing it in Alozie's path as she was running.
After making a cut into the penalty area, the Nigerian international fired with her left foot, finding the back of the net.
In the 17th minute, Alozie dispossessed an Orlando defender and came close to extending the advantage.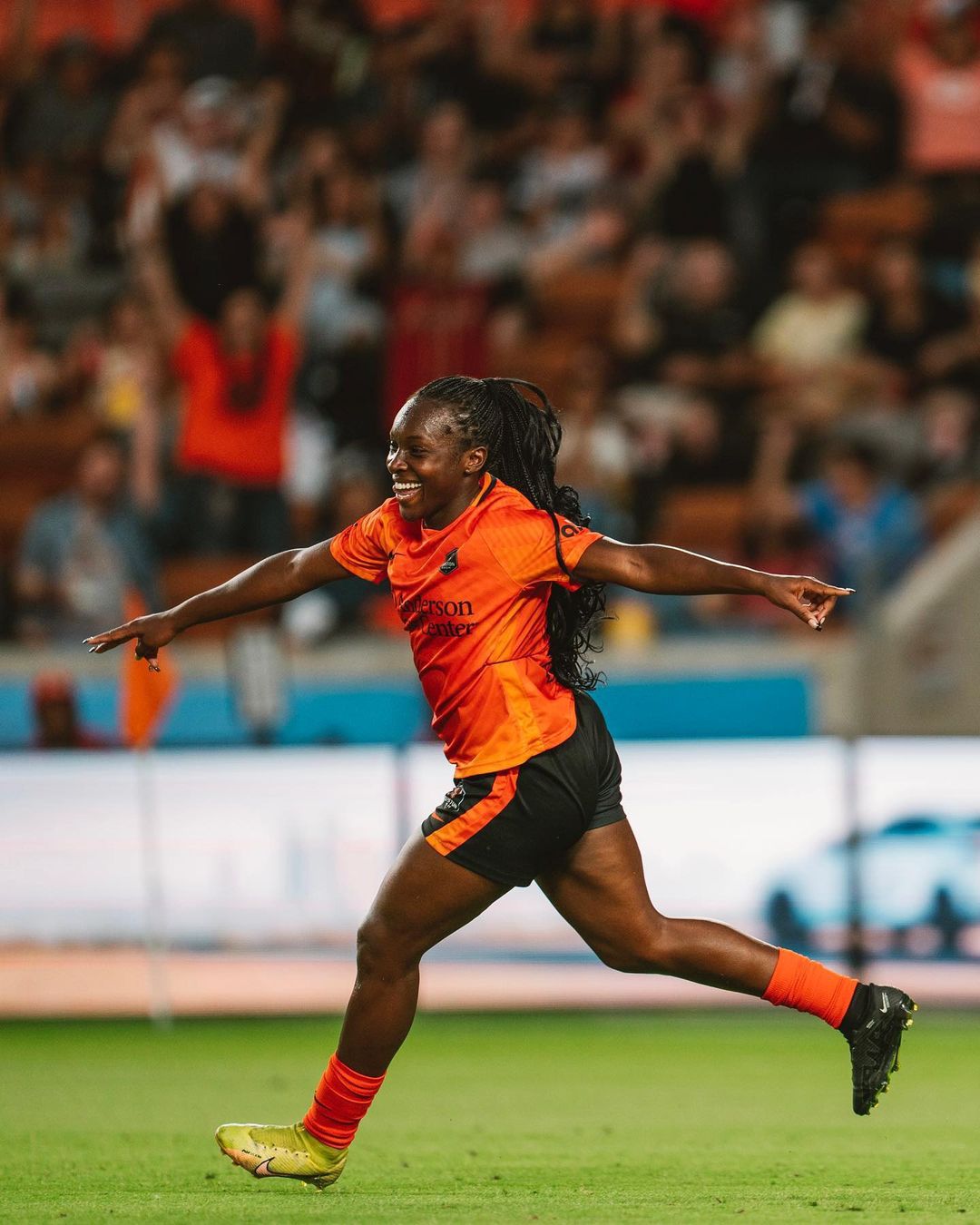 Megan Montefusco of Orlando stopped Alozie's shot later in the game.
In the third minute of first-half stoppage time, Ordóez came close to scoring a third goal after Alozie successfully passed the ball to the Mexican international.
Alozie is back in action next weekend on Sunday, June 11, when the Houston Dash takes on the Ifeoma Onumonu led NJ/NY Gotham FC at Shell Energy Stadium.
Related content