Nigerian Stylebender Israel Adesanya teams up with Cristiano Ronaldo ahead of Ngannou vs Fury brings together Nigerian UFC star and Al-Nassr striker
Cristiano Ronaldo and Nigerian-born UFC fighter Israel Adesanya appeared to be interacting in the newest crossover between the sports of soccer and mixed martial arts.
Ronaldo now plays for Al-Nassr and is currently living in Saudi Arabia which means he frequently attends important occasions there.
This weekend's main attraction is yet another incredible crossover.
Israel Adesanya and Cristiano Ronaldo
In Riyadh, former UFC Heavyweight Champion Francis Ngannou squares off against WBC Heavyweight Champion Tyson Fury.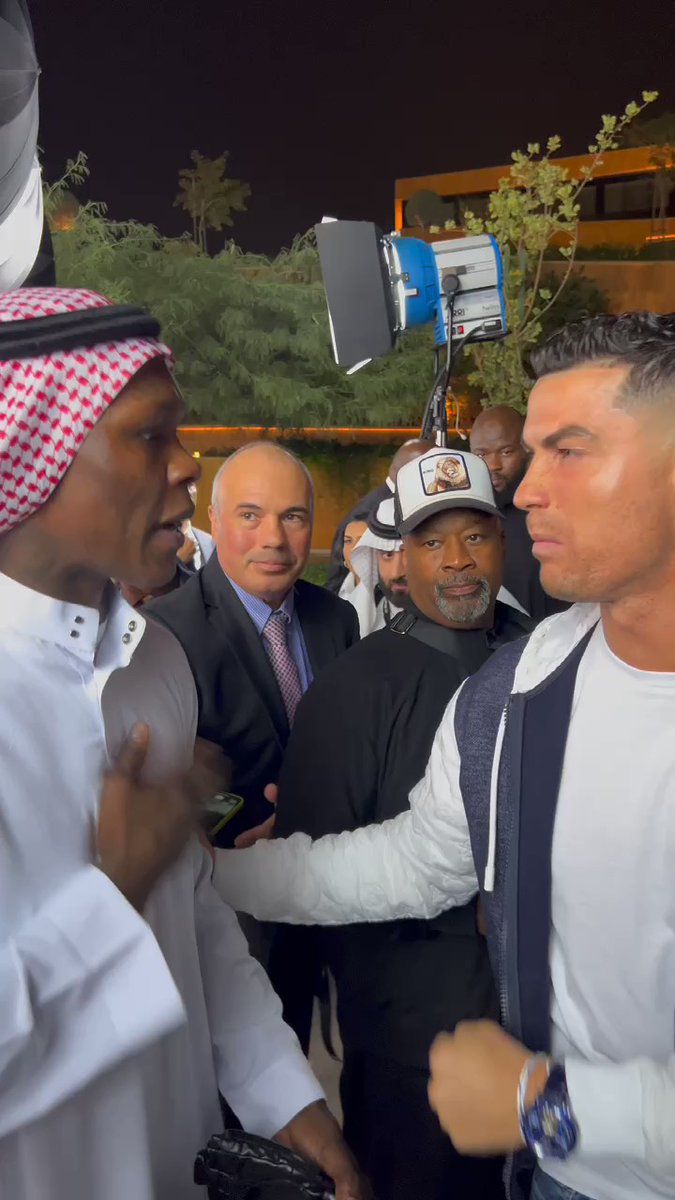 A spectacular event will be witnessed by numerous notable figures from the sports world who will enter the Kingdom Arena in Riyadh.
Fans were even more taken aback by Ronaldo and Adesanya's interaction, which was an unexpected crossover between the two.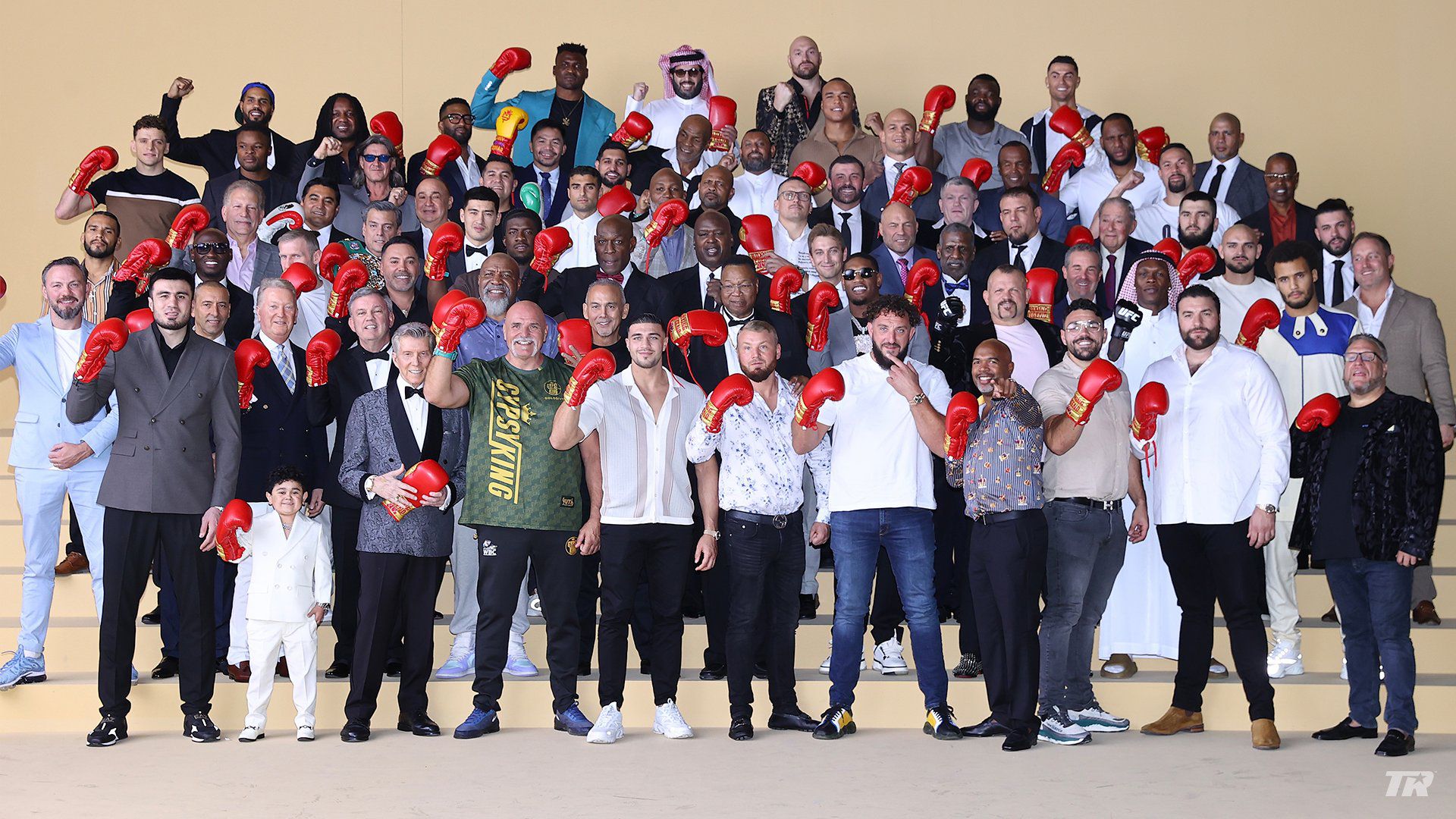 Like every other fan, the Portuguese soccer star appears to be a UFC enthusiast.
Alexander Volkanovski was defeated by Islam Makhachev in the opening frame of their Lightweight title match at UFC 294 and seems Ronaldo was interested in his health.
Ronaldo led all the celebrities at the gala organized ahead of the fight between Ngannou and Fury.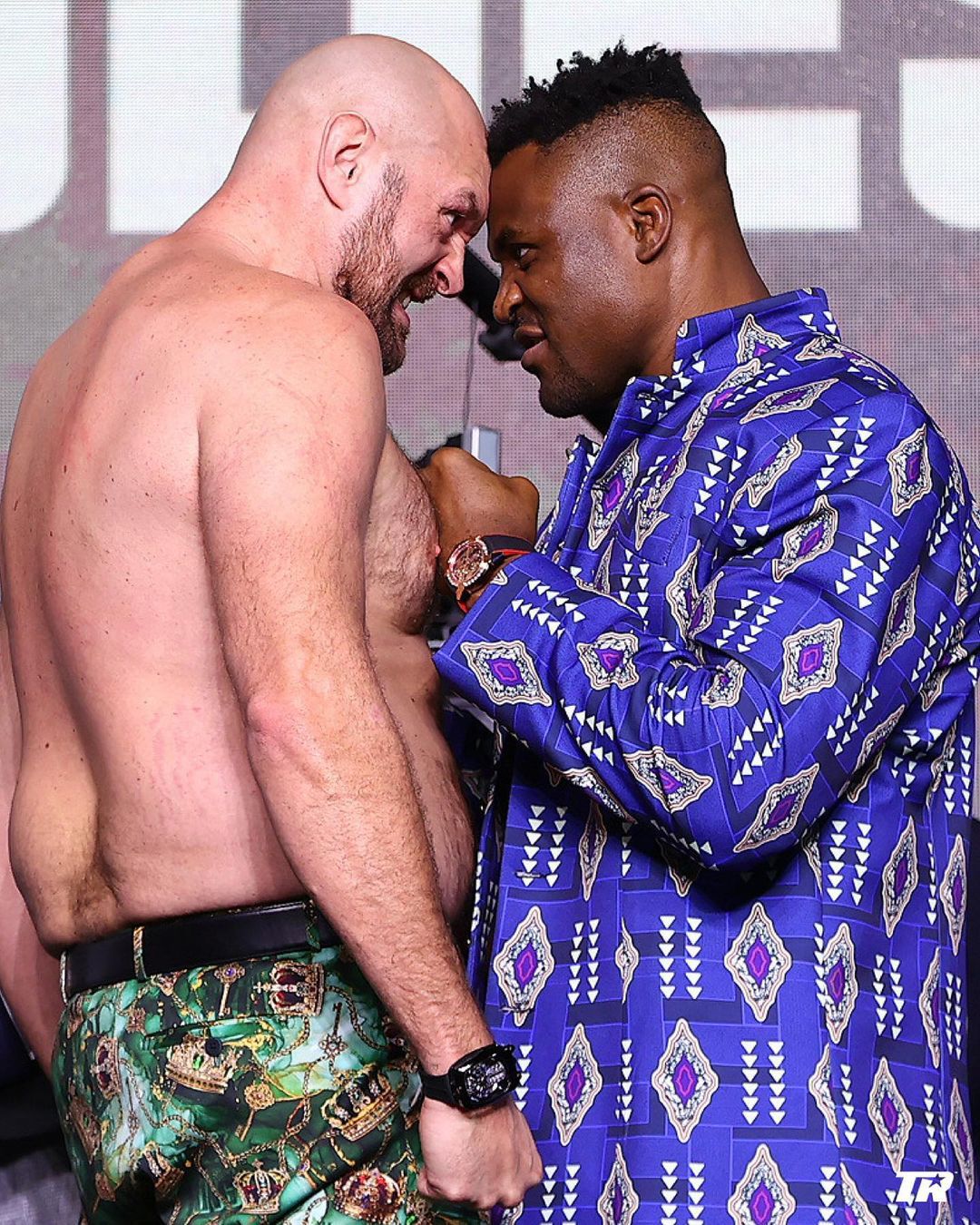 Ronaldo knew full well that Volkanovski and Adesanya were teammates.
The Al-Nassr forward inquired about his teammate's well-being from the former UFC Middleweight champion.
Ronaldo and Adesanya interacted in a very cordial manner and went viral on social media.
Even Adesanya made light of his notion that Ronaldo was shorter.
Among the many famous people in attendance at the bout between Fury and Ngannou are Adesanya and Ronaldo.
Adesanya supports Ngannou in Saudi Arabia
Adesanya traveled to Saudi Arabia and met a number of famous people prior to Tyson Fury vs. Francis Ngannou.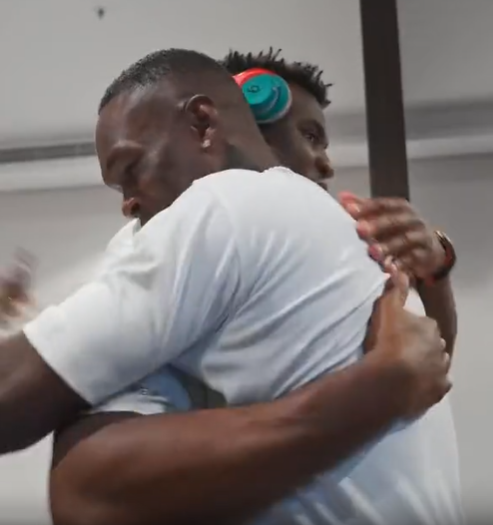 The Stylebender showed support for Ngannou at the weigh-in and took to social media afterwards.
Adesanya created a complex seven-picture Instagram post to showcase the number of celebrities he had met.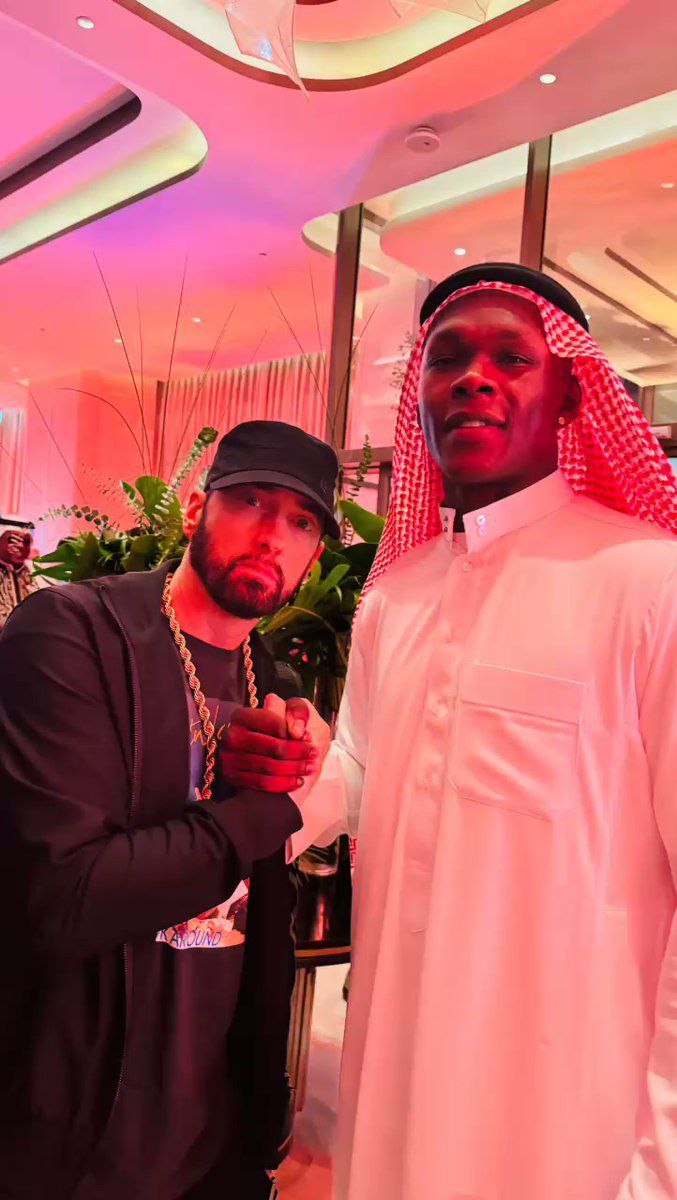 Two former boxers he encountered were Sugar Ray Leonard, an American, and Roberto Durán.
Roy Jones Jr., a former American boxer, gave Adesanya an embrace while Legendary boxers Manny Pacquiao and Lennox Lewis were also present.
Adesanya also teamed up with American rapper, songwriter, and record producer Marshall Bruce Mathers III, known professionally as Eminem as they should turn up for the fight.
Related content