Ahead of their trilogy fight, Edwards says there is no way for Kamaru Usman to beat him.
English professional mixed martial artist Leon Edwards is confident of victory in his first welterweight title defense.
Edwards is set to face Nigerian-American professional mixed martial artist Kamarudeen Usman in a trilogy fight.
The 31-year-old Edwards recorded a head-kick knockout victory against Usman in the main event of the Ultimate Fighting Championship (UFC) 278 in Salt Lake City, Utah, United States back in August 2022.
Usman is also responsible for Edwards' last defeat via unanimous decision in Orlando, Florida, United States back in December 2015.
Edwards now takes on Usman in a trilogy for the welterweight title in the main event of UFC 286.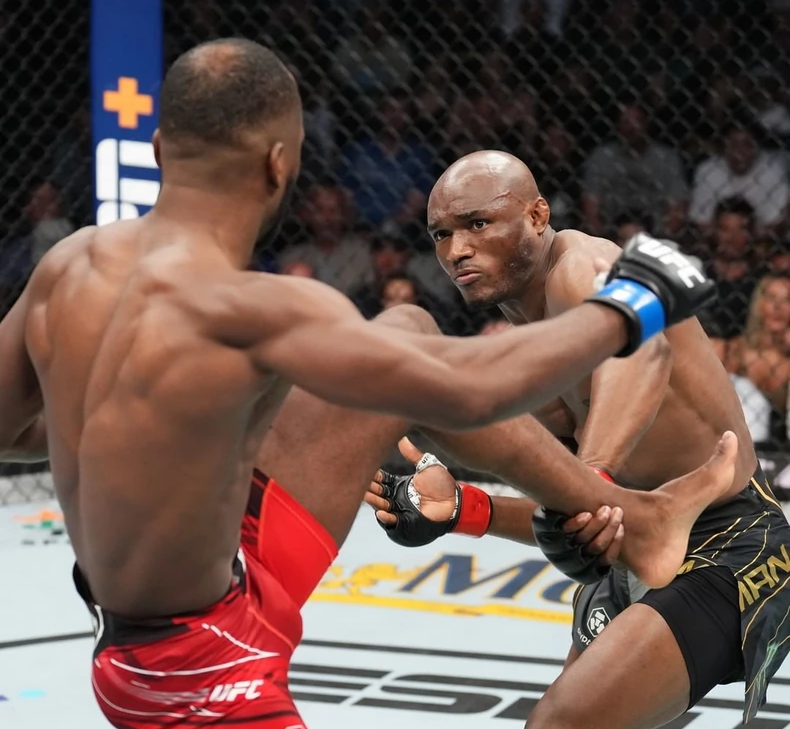 Edwards on Usman
Ahead of the trilogy, Edwards has given an assessment of what the fans can expect.
Edwards is training with his renegade team in Birmingham, United Kingdom for the fight.
He explained in an interview with BT Sport, the responsibility he has to grow MMA in his country.
He said, "This is my second term now I'm able to headline on the O2 now, and um I said it from there one that I was going to win about from Birmingham from Team Renegade and I did it.
"My plan now is to leave a legacy and make some martial arts as far as around the world and especially in the UK.
"Just cementing that MMA is grown in the UK, cementing that we've got a talent here that we need to be world champion to be great you know, so I'm trying to lead the charge."
Edwards then gave a preview of the preparation process to face Usman for the third time in his career.
He does not expect much changes from Usman who is now 35 years old. Edwards also stated that fighting in front of the UK fans will help his cause to retain the title at home.
Edwards added, "I can't see him in a space of five or six months now, you know maybe more heavy wrestling for us at home against a cage
"I know a knockout affects everyone differently you know um he's right now 35 36 years old um coming off a knockout and fighting the same guy just knocked him out.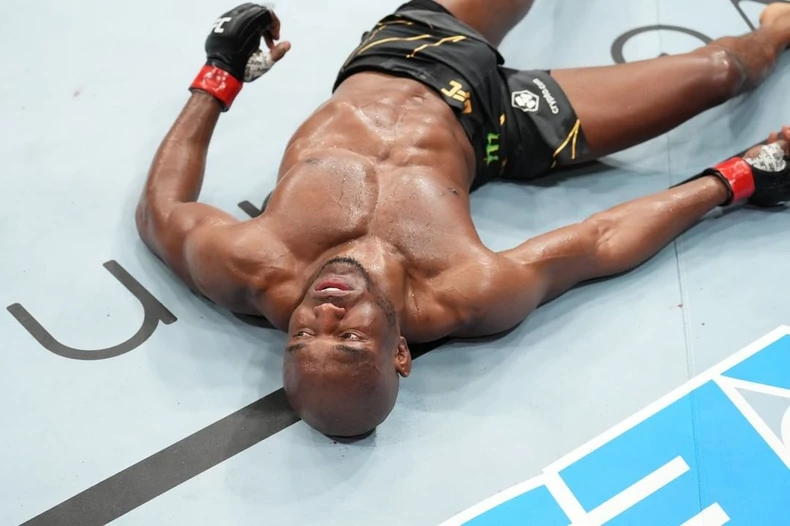 "So let's see. I had to fight altitude I had to do everything to benefit him you know.
"This will be his first time actually fighting in someone's backyard. This is my hometown show I've never lost in the UK the crowd, I use the crowd energy.
"I just can't see how he got goes out there and defeat me."
The comment by Edwards comes after Usman stated that he intends to remind him of their place when they meet.
Edwards takes on Usman in the main event of UFC 286 scheduled for Saturday, March 18, 2023.
Related content