Cristiano Ronaldo was named the highest-paid athlete in the world for a reason and his car collection totally reeks of some of the most expensive automobiles in the world.
Cristiano Ronaldo owns arguably the most expensive garage in world football.
The 38-year-old Portuguese has racked in hundreds of millions of dollars in his legendary career.
Months ago, Ronaldo was named the highest-paid athlete in the world having penned down a staggering £175m-per-year deal to join Saudi Pro League club, Al Nassr.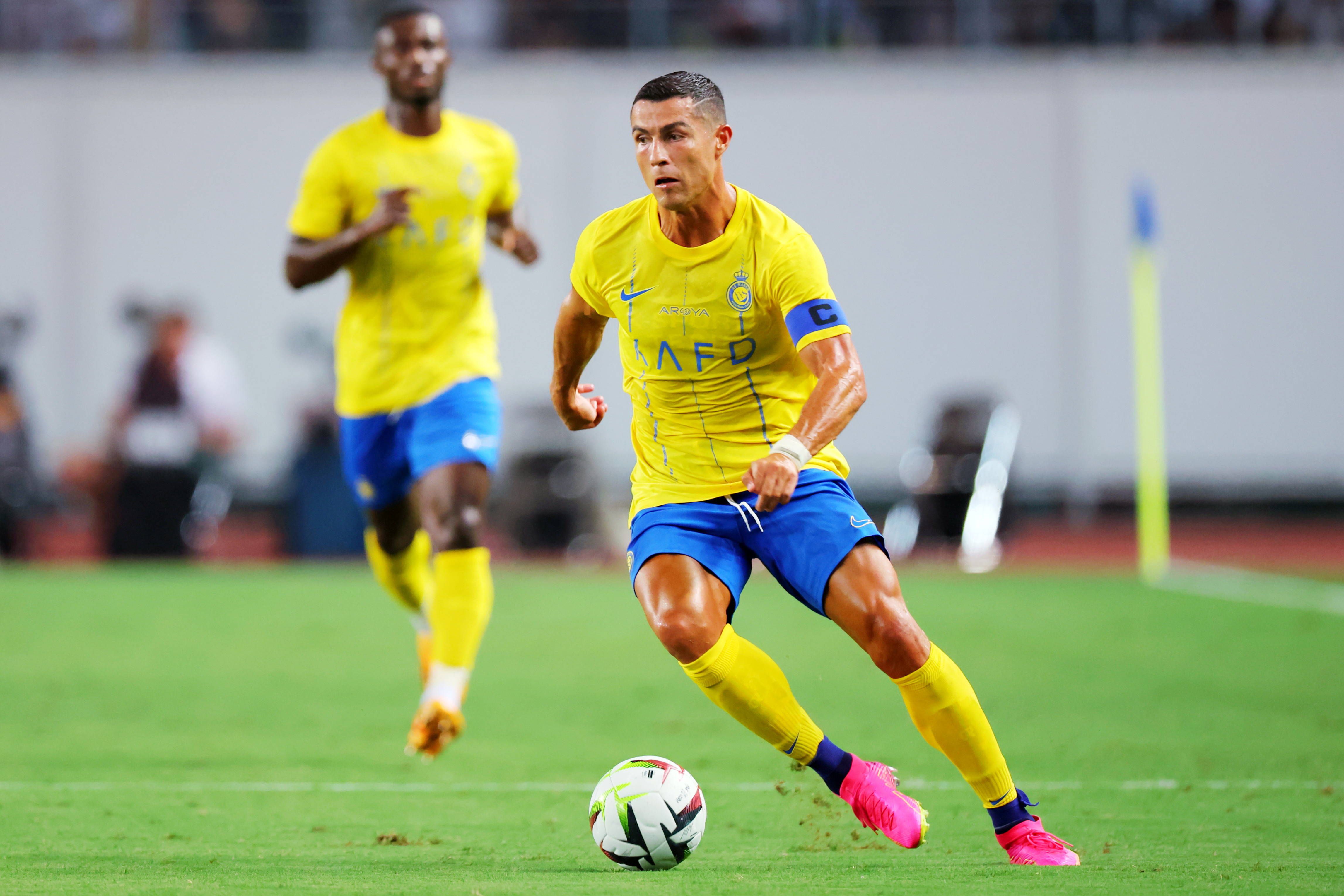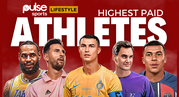 Ronaldo has leapfrogged Messi to become the highest-paid athlete in the world in 2023, ahead of NBA icon LeBron James and a host of other big names.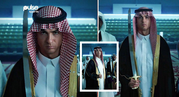 Cristiano Ronaldo has stirred up reactions on social media after he joined a host of footballers in the Middle East to celebrate Saudi National Day.
Ronaldo also sits comfortably in the Top 3 list of richest footballers in the world in 2023.
The five-time Ballon d'Or winner's earning has seen him amass an incredible fortune which has been invested in exotic automobiles.
It is no secret that Ronaldo is a huge lover of cars, and not just any cars - but the best of the best.
Ronaldo's obsession with expensive automobiles now sees him own one of the most expensive garages in sports.
And the Portugal captain is understood to be looking to further add to his flamboyant fleet.
In this article, Pulse Sports reveals some of the most expensive cars owned by Cristiano Ronaldo.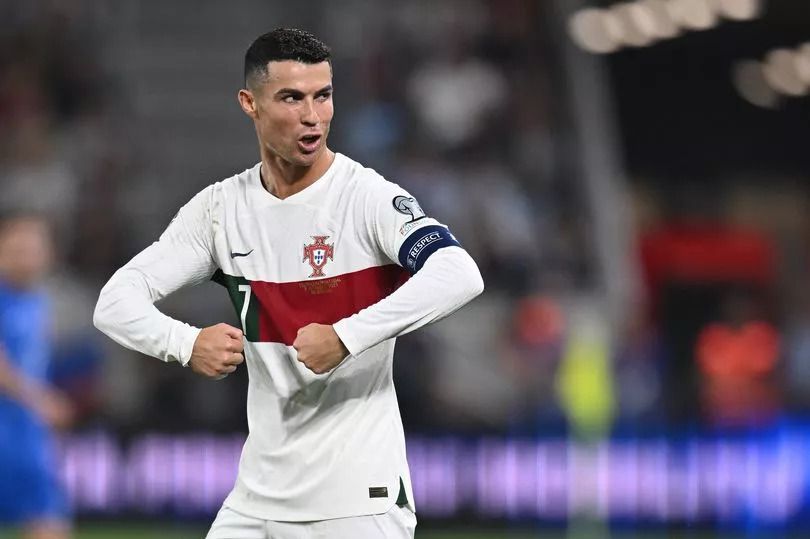 The Sun reports that Ronaldo's car collection is currently well over N20 billion (£19 million).
Find out more about Cristiano Ronaldo's cars in the article below.
REVEALED: Inside Cristiano Ronaldo's ridiculous car collection worth over N20 billion
Below are some of the most expensive cars owned by the most followed sportsman on the planet - Cristiano Ronaldo.
Bugatti Centodieci - N9.9 billion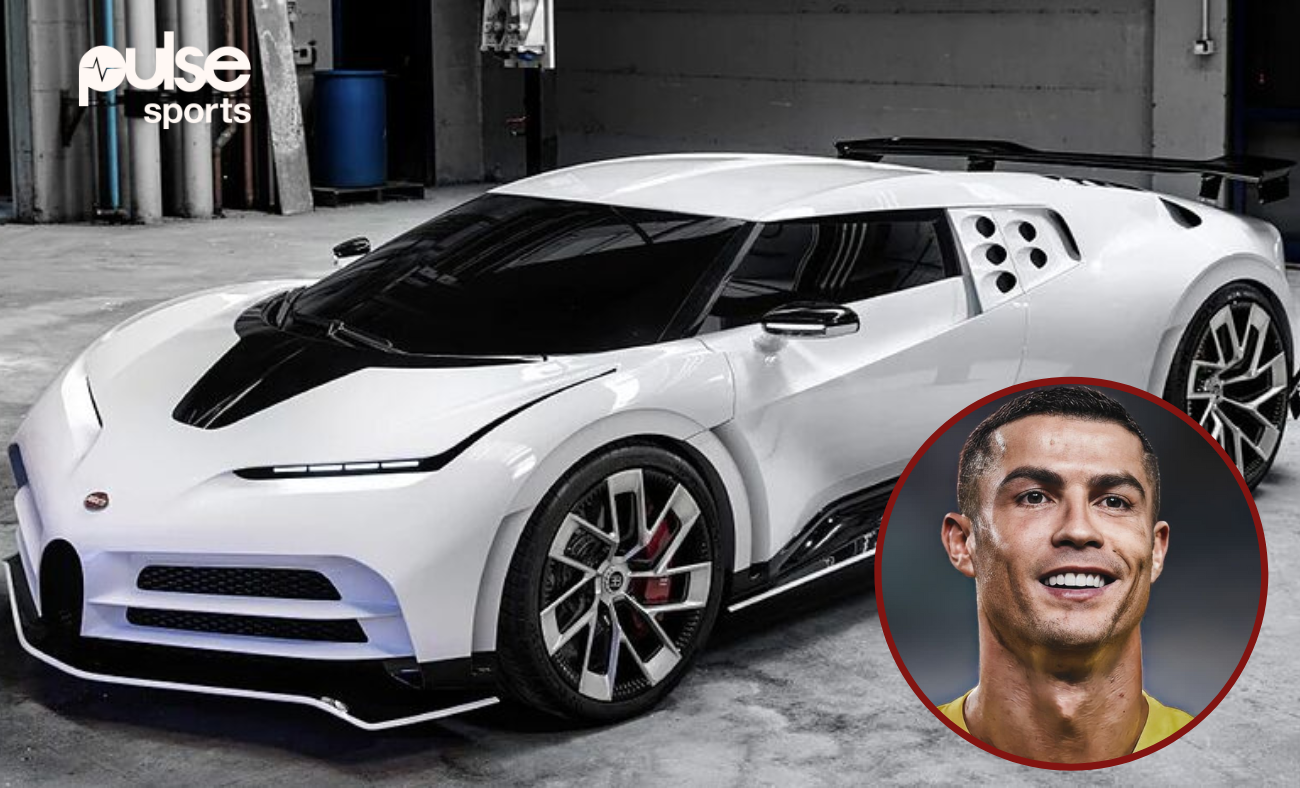 As as the time of this report, the Bugatti Centodieci is the most extravagant and expensive car owned by Cristiano Ronaldo.
The N9.9 billion (£9million) Centodieci boasts an 8 litre W16 engine, with special models having 1600hp – some 100hp more than the Chiron and, overall, three times the price of that model.
The Centodieci can reportedly do 0-62mph in just 2.4 seconds and reach a top speed of 236mph.
Range Rover Velar - N55.2 million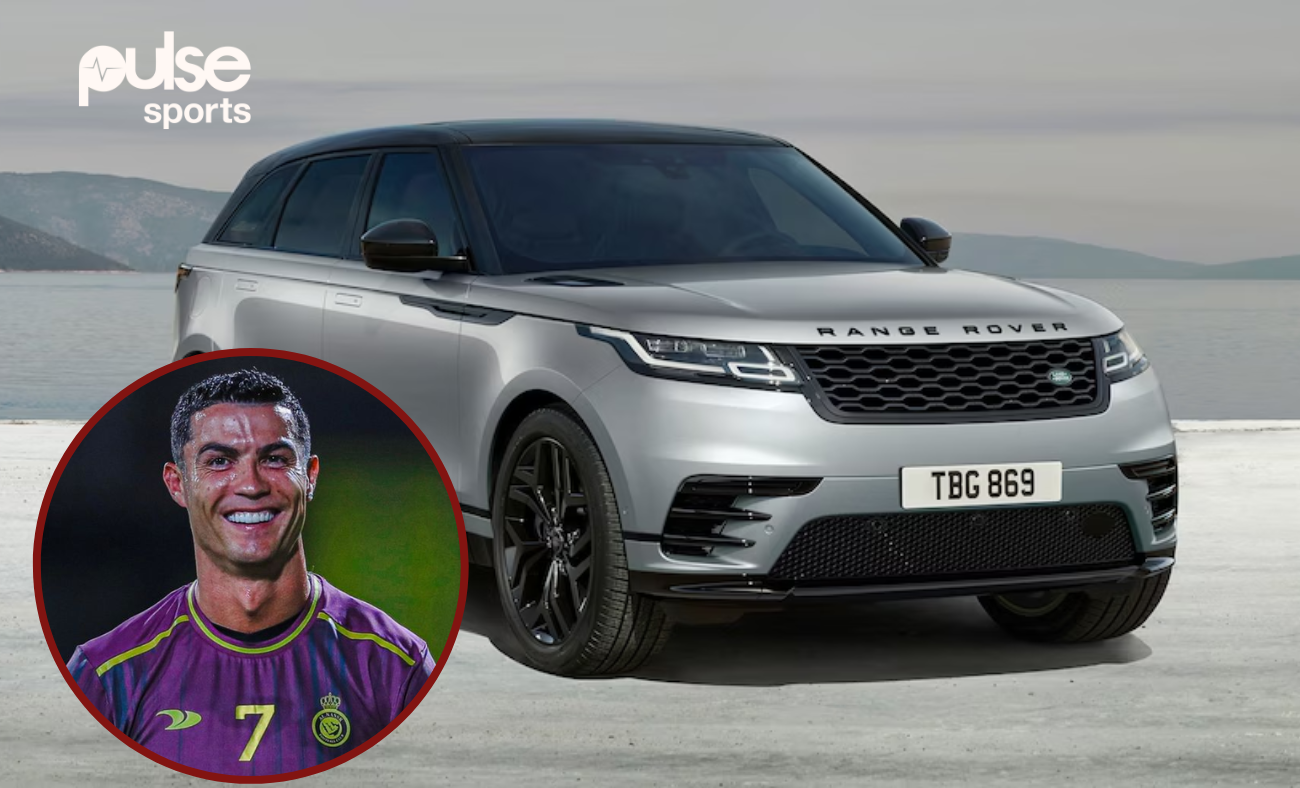 Ronaldo is said to have recently added Range Rover's new SUV to his exotic car collection.
The Range Rover Velar which is reportedly worth over N55.2 million (£50,200) is an electric car and perfect for the prolific striker who is currently a dad of five children.
Its acceleration reportedly measures up to 0-62mph from 5.4 seconds.
Aston Martin DBS - N220 million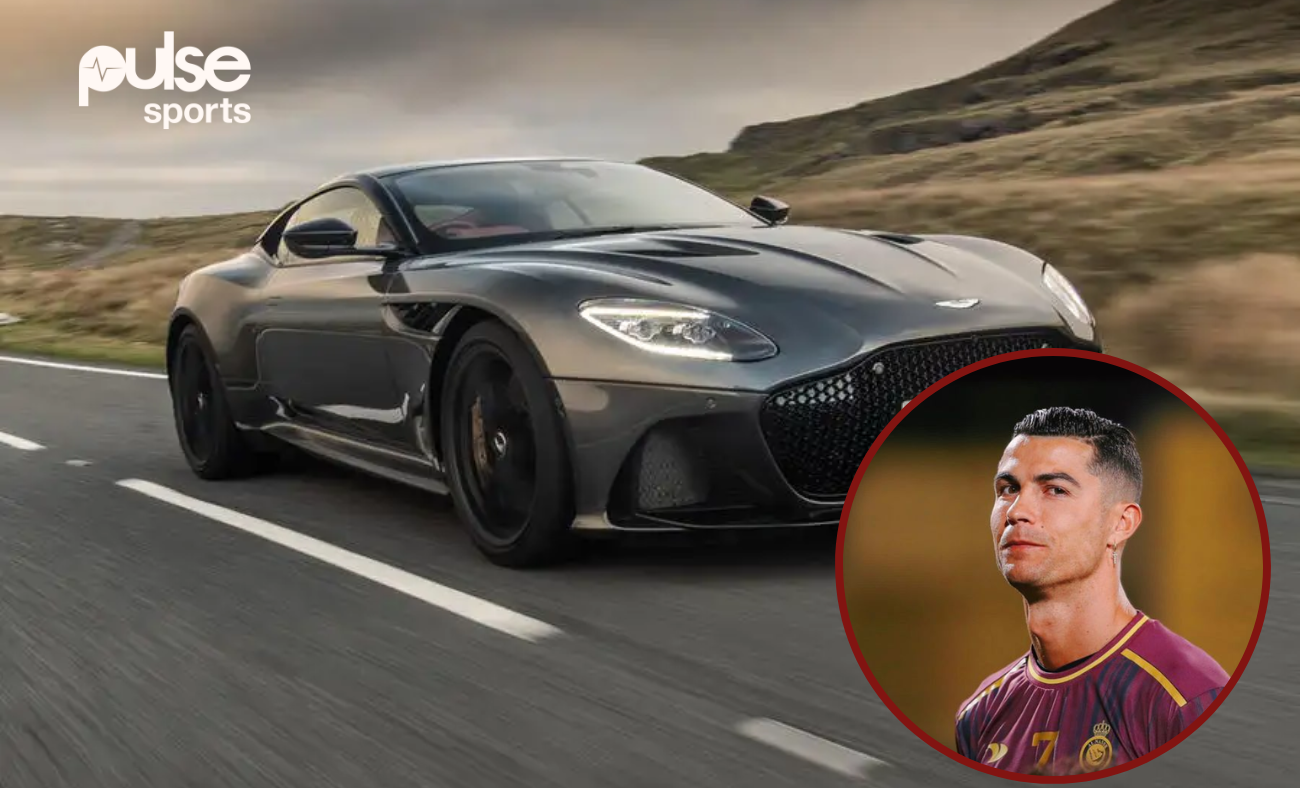 Back when he was a Red Devil, Ronaldo once turned up to Carrington in an Aston Martin DBS reportedly worth around N220 million (£200,000).
This amazing Aston Martin DBS Superleggera convertible boasts a 5.2 litre twin-turbocharged V12 engine.
It has a top speed of 211mph, and can also go from 0-60mph in 3.4 seconds.
Bugatti Chiron - N2.3 billion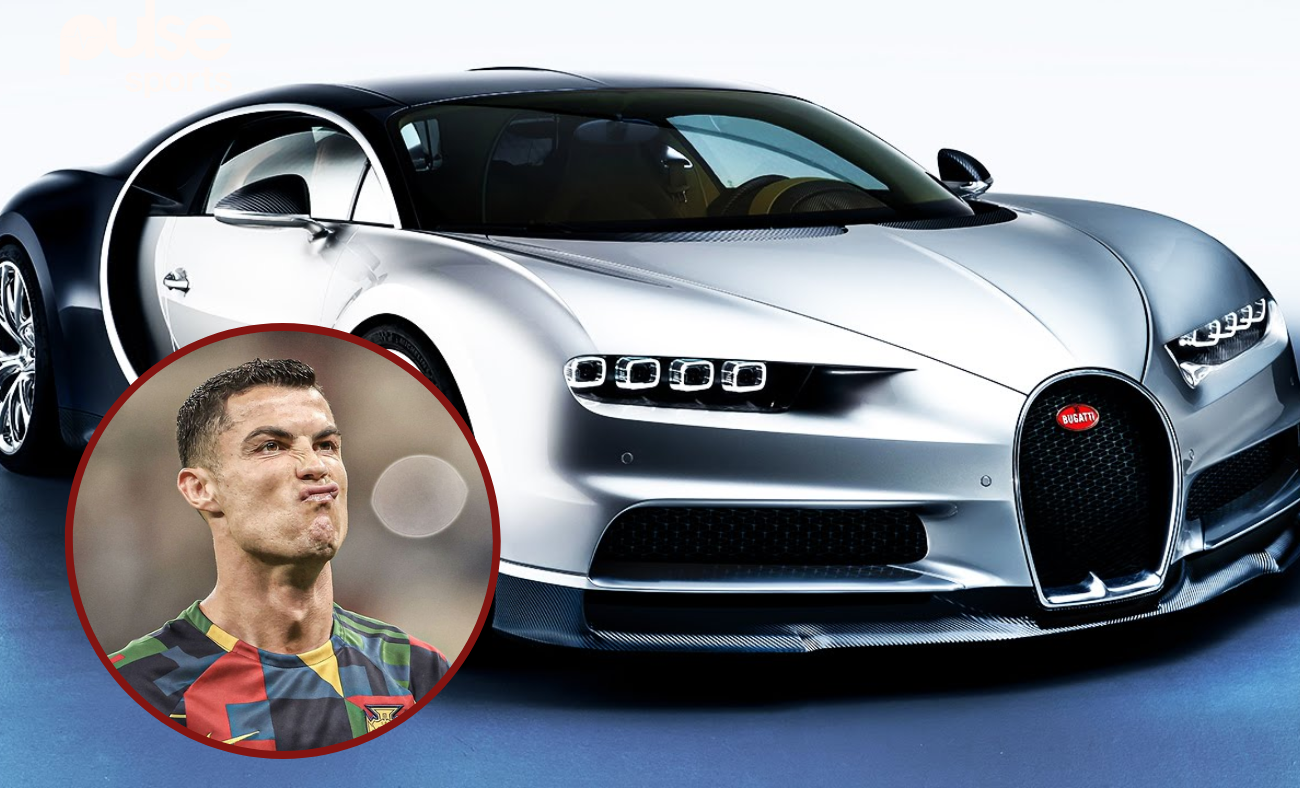 In 2017, Ronaldo's reportedly lavished a well over a whopping N2.3 billion (£2.15 million) on a stunning silver Bugatti Chiron.
This exotic automobile can reach speeds of 260 mph, and does 0-60 in just under 2.5 seconds.
The Bugatti Chiron is said to be the second Bugatti Ronaldo bought amid rumours that he bought a third Bugatti - the Bugatti La Voiture Noire.
The Bugatti La Voiture Noire was understood to be the most expensive car in the world ever at a staggering N10.4 billion (£9.49million).
However, the car was reportedly snapped up by a mystery buyer.
Mercedes G-Wagon Brabus - N660 million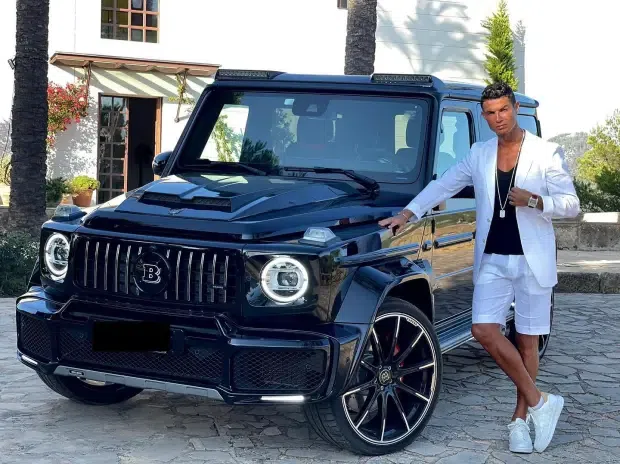 For his 35th birthday, Ronaldo was gifted a customised Mercedes G-Wagon Brabus by his stunning influencer Wag Georgina Rodriguez.
This brilliant SUV worth a reported N660 million (£600,000) can reach top speeds of 137mph.
And that's not the only car Gio has gifted CR7 -talk about what do you get the man who has everygthing.
Rolls Royce - N275 million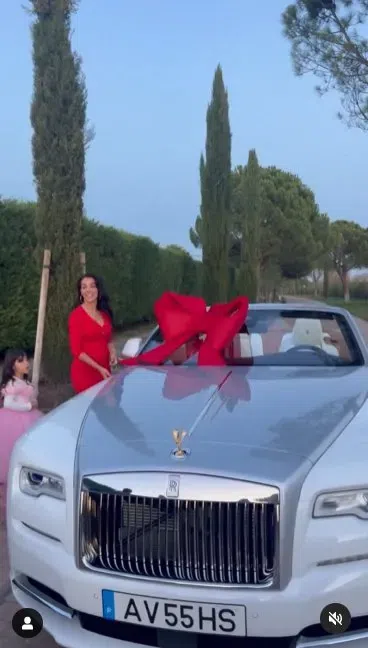 Ahead of his mega-money move to the Middle East this year, Georgina Rodriguez gifted Ronaldo another exotic automobile.
Gio lavished a mouth-watering N275 million (£250,000) on a Rolls Royce as a Christmas gift for Cristiano Ronaldo in December 2022.
Ronaldo who was treated to Gio's surprise of Christmas last year, posted a snap of his new car to his 606 million Instagram followers, writing 'Obrigado meu amor,' which translates to 'Thank you my love.'
Bugatti Veyron - N1.87 billion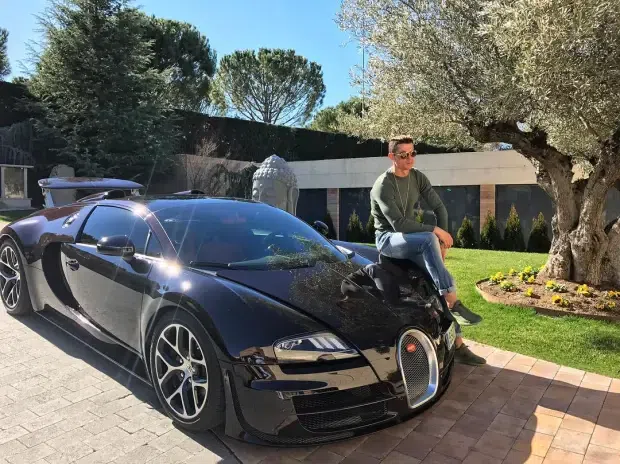 Reports have it that only 450 Veyron 16.4 Grand Sports were built, and Ronaldo made sure to cop one for himself.
The Portuguese superstar lavished a whopping N1.87 billion (£1.7million) on this machine as a treat after winning Euro 2016 with his country.
Though the car was involved in a crash in 2022 in Majorca.
The driver, who was reportedly not Ronaldo, lost control and the car skidded into a wall.
The front of the Bugatti was believed to have been wrecked with investigators revealing no other vehicle was involved in the crash.
The driver of the car did not suffer any injuries and signed an accident report.
Lamborghini Aventador - N286 million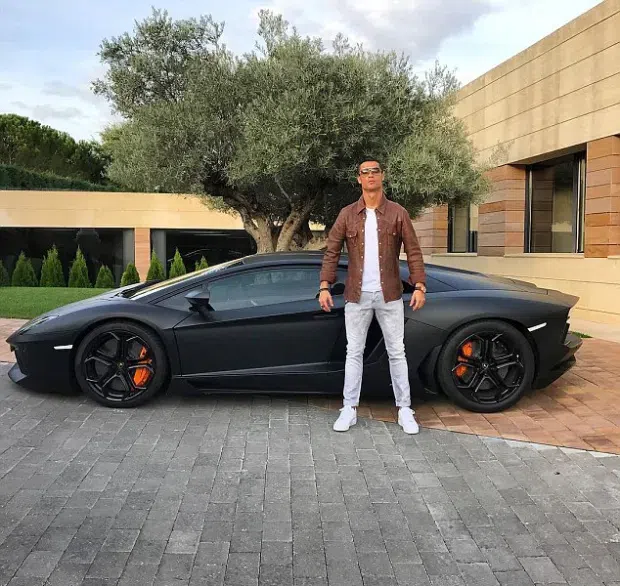 In 2016, Ronaldo splashed the cash on yet another super fast car.
The Lamborghini Aventador which is worth over N286 million (£260,000) is the most celebrated model by the Italian car designer.
The Aventador is owned by several big name footballers all over the world and is an all-time classic machine.
Ronaldo celebrated his purchase on Instagram in 2016, with a picture with the caption: "Bom dia (good morning)".
Rolls-Royce Cullinan - N363 million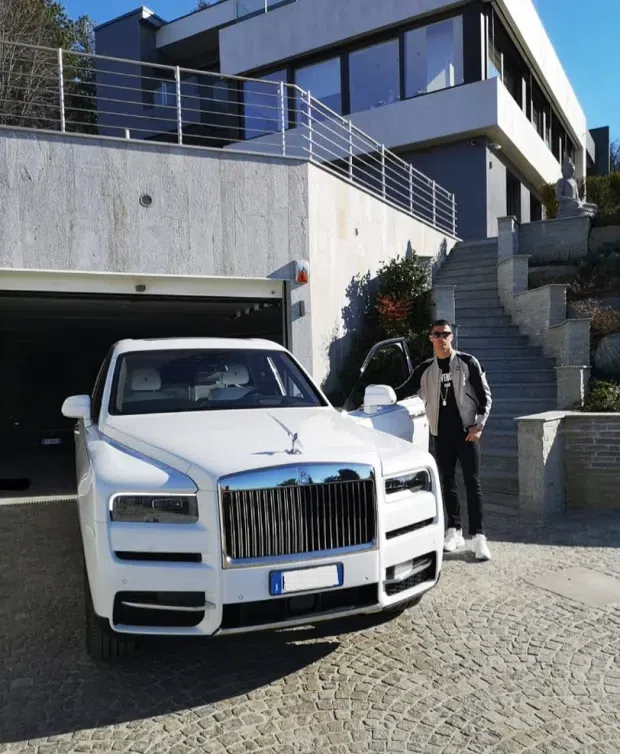 In 2020, Ronaldo reportedly added a Rolls Royce Cullinan worth N363 million (£330,000) to his exotic car collection, having previously owned a Rolls Royce Phantom worth almost N400 million (£363,000).
The Cullinan stands at 5ft long and boasts a V12 engine and a horse power of 571.
It is in fact the only SUV produced by Rolls Royce.
McLaren Senna - N1.1 billion
One of Ronaldo's most expensive cars is a McLaren Senna.
The Al Nassr star splashed out an eye-catching N1.1 billion (£1million) just to own a piece, with only 500 models ever made.
The McLaren Sena is powered by a twin-turbo charged V8 engine that produces 800 horse power.
It can hit 0-62 mph in just 2.8 seconds.
Ferrari F12 TDF - N385 million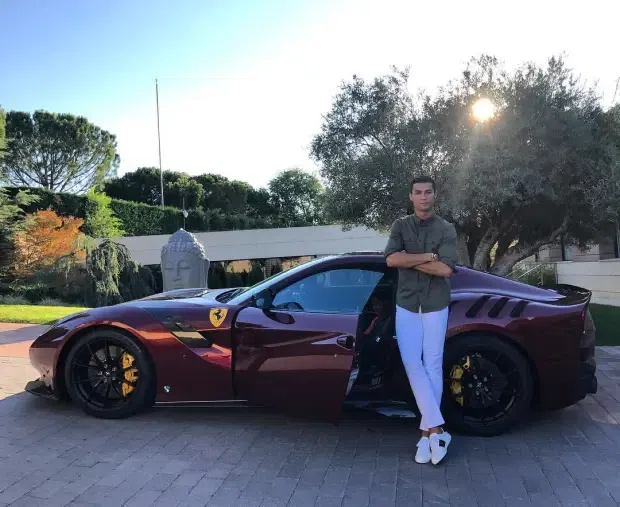 In 2017, Ronaldo bought an F12 TDF - another collector's item with only 799 made in the world, according to reports.
The Ferrari TDF is reportedly cost him around N385 million (£350,000) and has a top speed of 211 mph, capable of doing 0-62 in 2.9 seconds.
Chevrolet Camaro - N38.5 million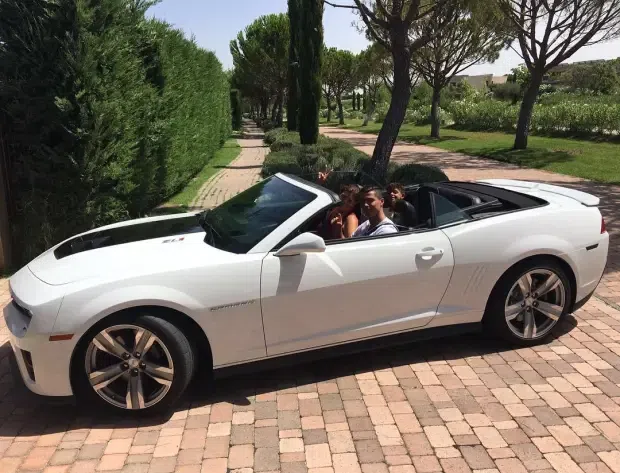 In 2016, Ronaldo bought this ride as a family car.
This ride, reportedly worth just N38.5 million (£35,000) barely affected Ronaldo's pockets when he copped it.
This Chevrolet is believed to be the cheapest car in his garage.
The Camaro has a 6.2-litre V8 engine that delivers 453 horsepower.