Fans have reacted to a video on the internet of Lionel Messi being kissed on the neck by an Argentine comedian.
Lionel Messi, who was back in Argentina last week on international duty was seen in a new viral video being kissed on the neck.
The Inter Miami star was sitting comfortably and was kissed on the neck by famous Argentina comedian Migue Granados.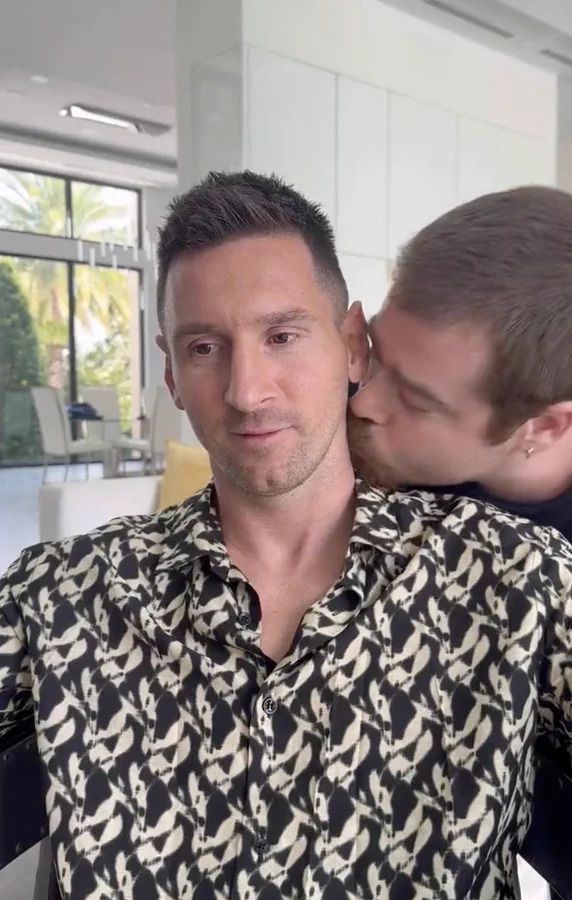 Granados, who boasts 1.3 million followers on Twitter jokingly captioned the short clip: "Shall we chat baby? TOMORROW 10:00 Hs #MESSIENOLGA / Come for today's Live as we spoil things."
Fans react to Messi kiss video
Where is Antonella?

— III (@ThirdSplashBro) September 20, 2023
Looking good Messi. Cant wait to hear you speak. Call me Leo if u need help

— TrickStarz (@TrickStarz27) September 20, 2023
😂😂 antonella is strong 😂😂 i like mess's smile he looks so innocent

— Alico stylez (@aliceaygupta) September 20, 2023
Who allowed this to happen☹️

— Mlangeni🇿🇦 (@Nkosi_Dlamini_) September 20, 2023
Related content