The Flying Eagles suffered their first defeat at the 2023 FIFA U20 World Cup on Saturday, after losing 2-0 to five-time champions Brazil, in La Plata.
Following Nigeria's final group game defeat to Brazil on Saturday, Flying Eagles captain Daniel Bameyi has apologised for their performance, adding that the team would bounce back in their next fixture.
The two-time FIFA U20 World Cup runners-up suffered their first defeat at the 2023 tournament, after losing 2-0 to five-time champions Brazil, in La Plata.
Flying Eagles miss out on first place in Group D
The defeat to Brazil meant that the Flying Eagles who had been - prior to the game - leading their group, dropped to the third position as Italy had also defeated Dominican Republic in the other game, to go second.
Reacting to the group finish, as well as the defeat to Brazil, Bameyi promised that the team will bounce back strongly.
"It was disappointing that we lost and we wanted to win to keep our winning record, but that's football," the Flying Eagles captain said.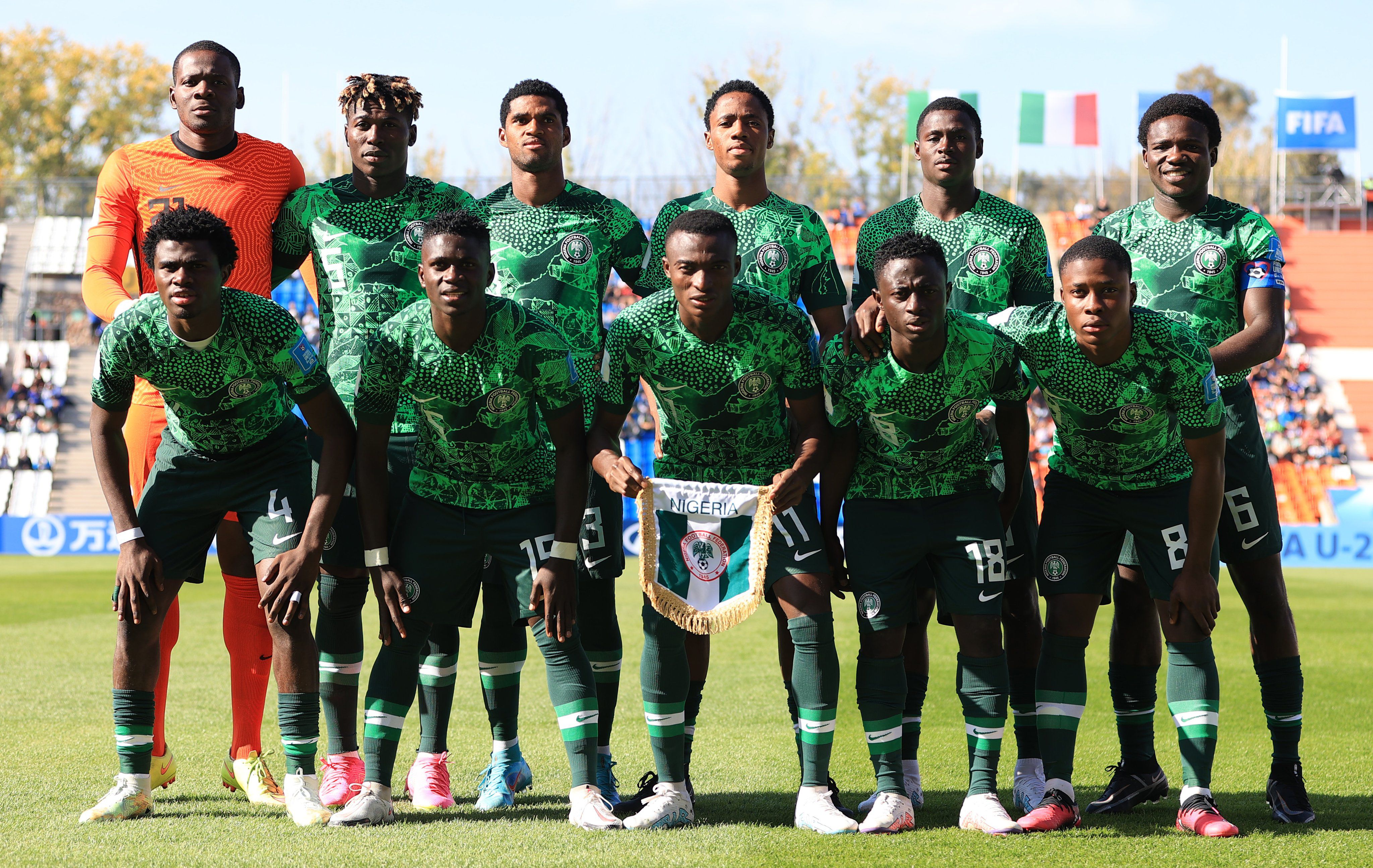 "We're sorry we lost, while we appreciate the support of Nigerians and we will bounce back", he added.
Flying Eagles to face Argentina next
Having been condemned to a third-place finish, the Flying Eagles will face Argentina, who finished top of Group A with three wins, all nine points possible, and a goal difference of +9.
At the U-20 level, Argentina remains the most successful nation, winning the tournament six times, including a 2005 championship, at the expense of the Flying Eagles back in Utrecht.
Both sides will meet at the Estadio San Juan del Bicentenario in San Juan on Wednesday, with the tie kicking off by 10 pm Nigerian time.
Related content