Mourinho and Roma have received a huge blow ahead of their Europa League final against Sevilla
Roma coach Jose Mourinho has all but confirmed that the club will be without Argentine World Cup winner Paulo Dybala when they play in the UEFA Europa League final against Sevilla.
Roma set to miss Dybala in crucial final
Roma needed Dybala's magic to rescue them in the quarterfinal of the Europa League when the Argentine scored an 89th-minute winner to send the tie into extra-time where Roma secured a 4-1 win,
However, Mourinho has now ruled out their hero from being available for their most crucial game of the season.
Dybala has struggled with injuries this season and has suffered hamstring and adductor injuries over the course of the campaign, and has been out of contention since the middle of May.
Mourinho has now said that it would be unlikely for Dybala to return before Roma play Sevilla next week Wednesday.
Mourinho gives gloomy Dybala injury update
Speaking ahead of Roma's Serie A tie against fellow European finalists Fiorentina, Mourinho was asked if Dybala would be available for the final, and he replied, "I don't think he can play. Honestly, I hope he can make it for the bench. It's the last game of the season even if after that we have Spezia."
"But for Paulo, it would be the last game. I'd be happy if Paulo could go on the bench and play 15 or 20 minutes. Spinazzola and Karsodrp have trained separately, Dybala is still with the doctors."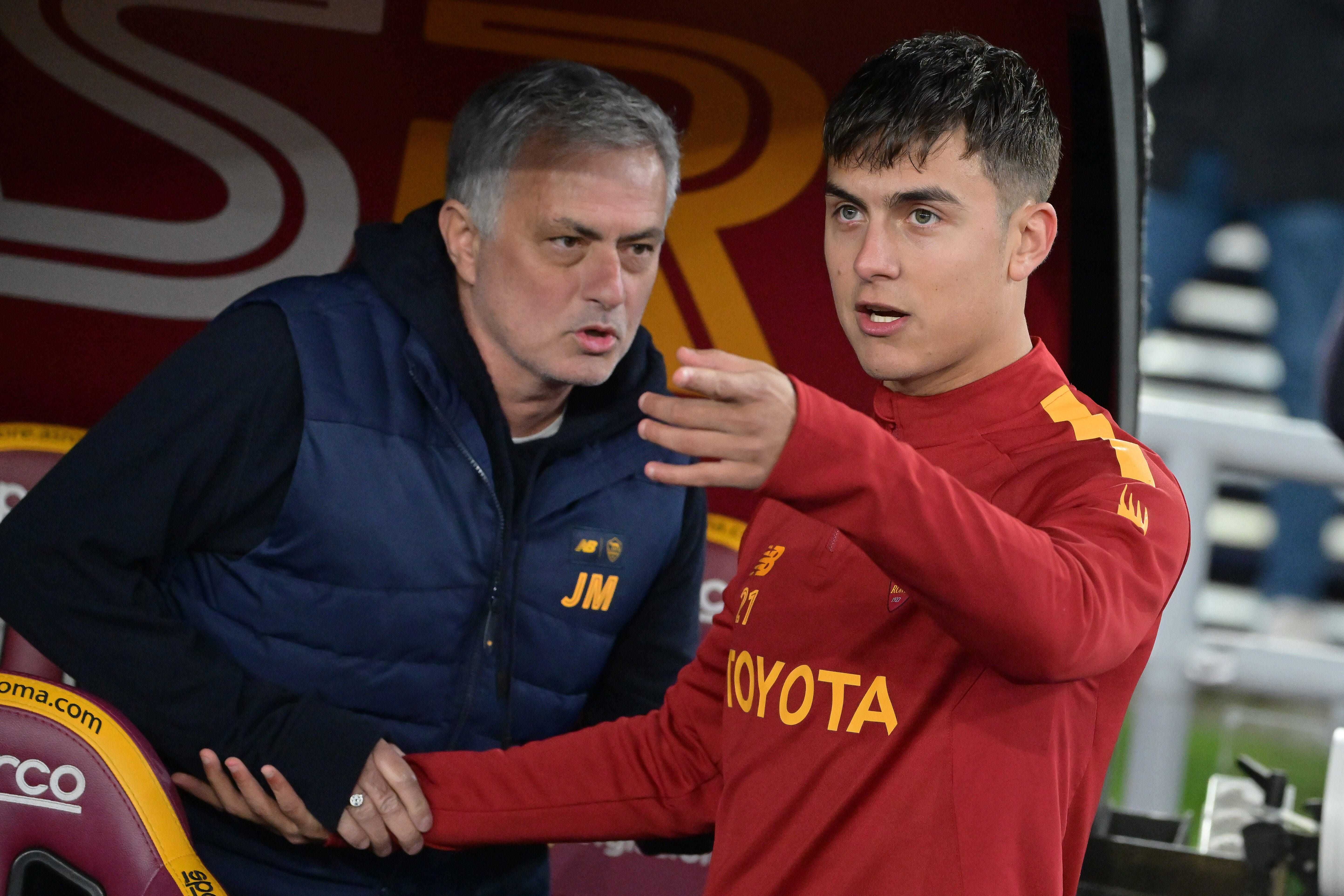 Going into his second European final with Roma, Mourinho will be hoping that Dybala will be able to overcome his latest ankle injury, to help the Gialorossi break Sevilla's stronghold over the UEFA Europa League.
Related content