The international break has seen several top players get injured so far, here are 11 of the most notable victims of short and long-term injuries so far.
Injuries are of course a part of the game but lately, it seems football players are on the treatment table much more frequently and longer than ever before.
Many believe the increased rate of injuries to be a direct consequence of football players having to play too many games which is possible as wear and tear could also contribute to the problem.
The last international break of 2023 seems to be the one with the most casualties with several top players simultaneously picking up injuries.
Here are 11 big players in no particular order who got injured while representing their countries during the current international break.
Gavi
Barcelona star, Pablo Martín Páez Gavira, better known as Gavi is one of the most if not the outright most prominent victims of the international break injuries.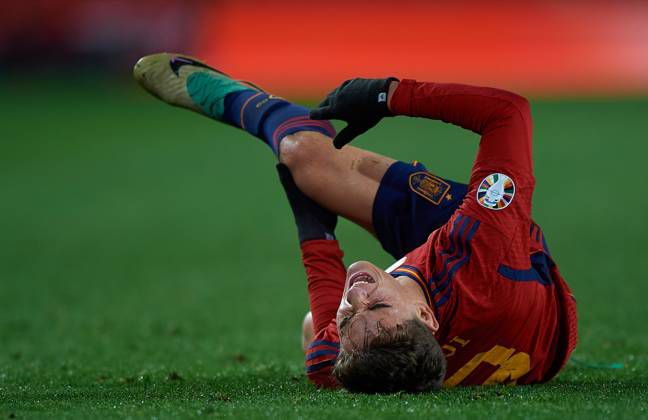 FC Barcelona have confirmed that the player has a complete tear of the anterior cruciate ligament in his right knee and an associated injury to the lateral meniscus.
The 19-year-old got injured on international duty for Spain in the final game of the team's European Championship qualifying group against Georgia and was forced off after just 26 minutes of the encounter.
He is expected to be out for a significant period of time, missing the rest of the season, including EURO 2024 next summer.
Andre Onana
Manchester United goalkeeper, Andre Onana was substituted in the 81st minute of Cameroon's 3-0 victory over Mauritius in Douala, having been injured making a save.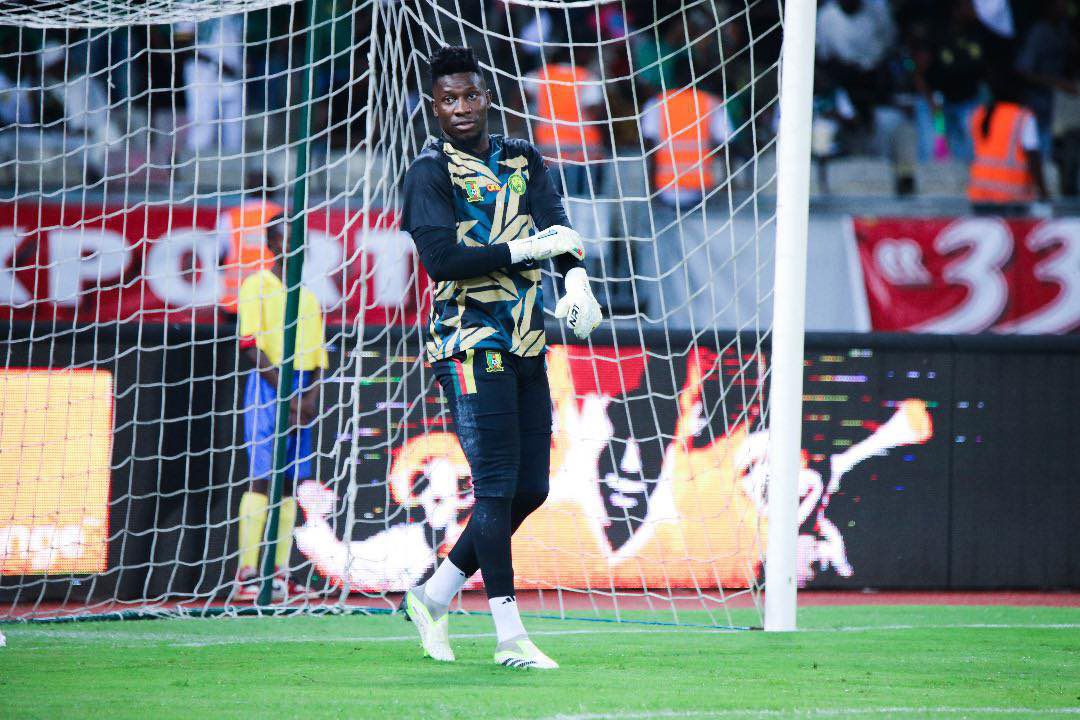 Cameroon officials did not give details of the type or severity of the injury but the goalkeeper has pulled out of the squad for Tuesday's match against Libya.
The 27-year-old has since returned to Manchester United for tests to determine the severity of his injury ahead of their next game, a difficult Premier League encounter away at Everton.
Mateo Kovacic
Manchester City midfielder, Mateo Kovacic is staring at another setback with a recurring quad injury, that will sideline him for an estimated two to three weeks according to a report by The Athletic.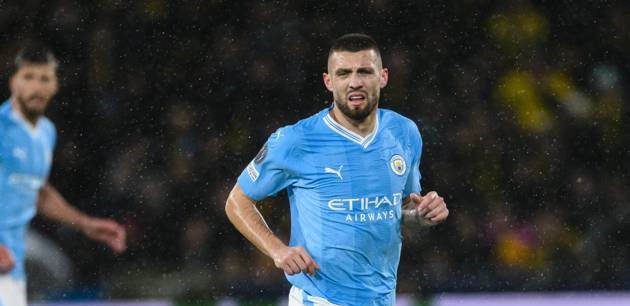 The Croatian withdrew from Euro 2024 qualifiers against Latvia and Armenia and returned to Manchester to have the problem examined.
Eduardo Camavinga
Real Madrid confirmed that midfielder Eduardo Camavinga has torn the lateral collateral ligament in his right knee. and will be out for a significant amount of time.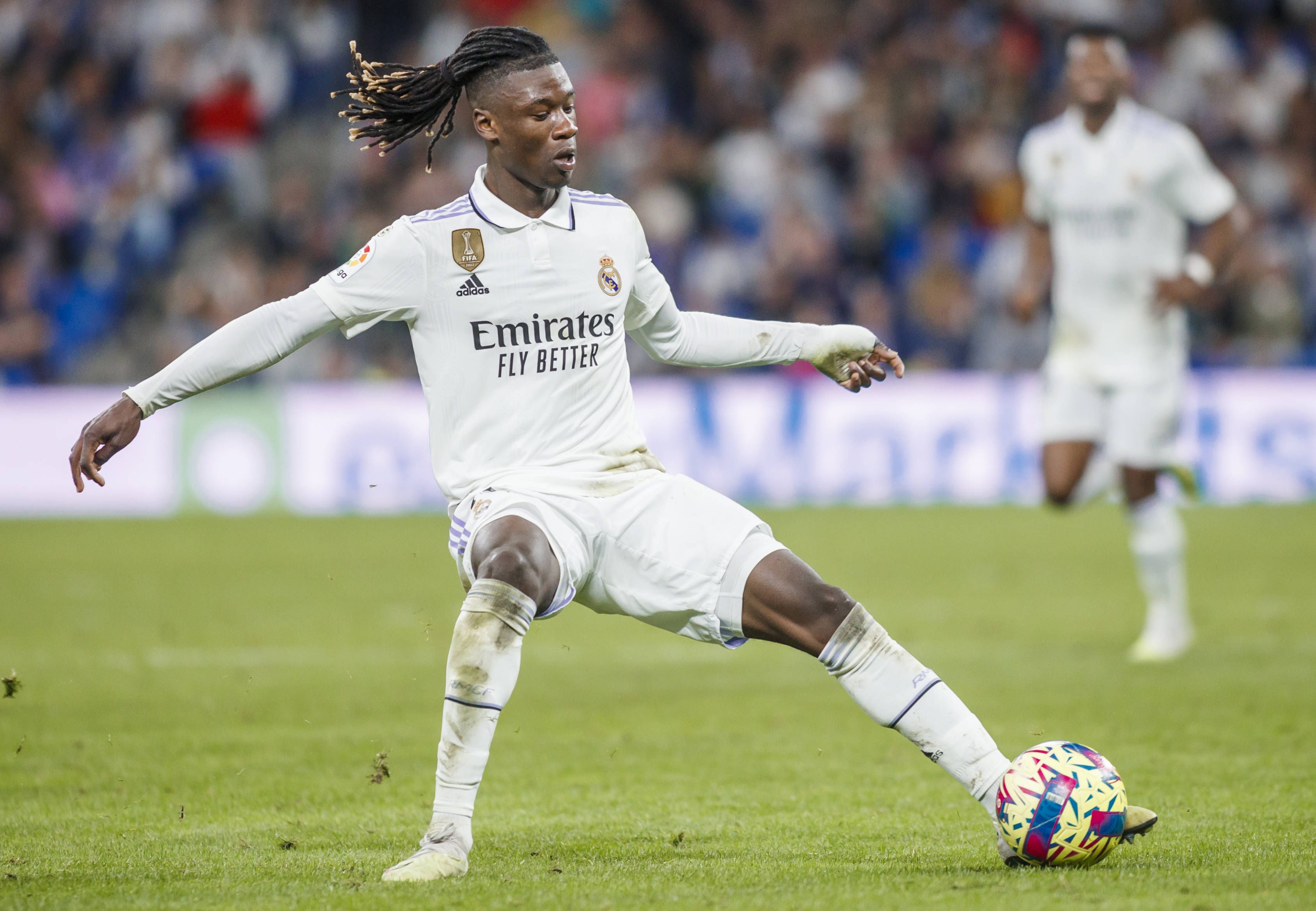 The 21-year-old suffered the injury while on international duty with France during a training session, he might need surgery which would extend his time out significantly.
Warren Zaire-Emery
Another French midfielder got injured on international duty, Warren Zaire-Emery had to be substituted off in the 14-0 thrashing of Gibraltar.
The 17-year-old PSG star got injured shortly after scoring on his France debut and is now expected to miss the rest of what was a great season for him.
Erling Haaland
Erling Haaland came on at halftime of his country's friendly with the Faroe Islands and in the final minutes of the 2-0 win and fell to the floor clutching the same ankle that has already given him some problems this season.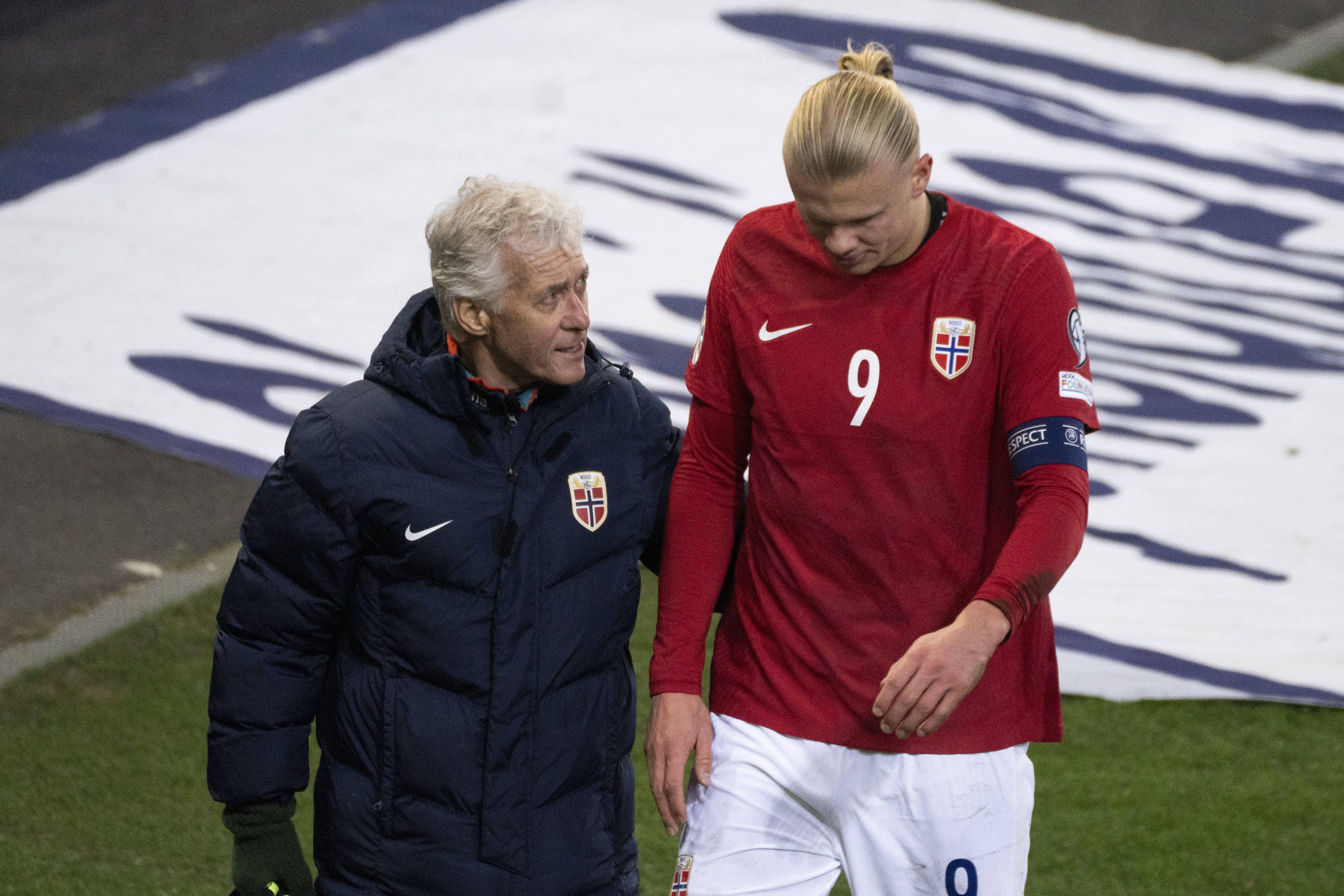 Man City are already in contact with Norway and upon receiving some treatment, he was able to continue with Norway's team doctor, Ola Sand, and manager, Stale Solbakken, delivering an update on his injury status.
Haaland's injury is, however, not serious and the 23-year-old is expected to return for Manchester City's next game against Liverpool.
Son Heung-Min
Tottenham star player and captain Son Heung-Min needed treatment after sustaining a nasty knock to his right knee late in the second half of South Korea's 5-0 thrashing of Singapore.
Son curled home a stunning left-footed strike and went down in pain shortly after but the skipper did finish out the game and played down the severity of the issue.
Vinicius Jr
Real Madrid's injury woes continued as they confirmed that Vinicius Junior suffered a "tear in the femoral biceps" in his left during Brazil's defeat to Colombia.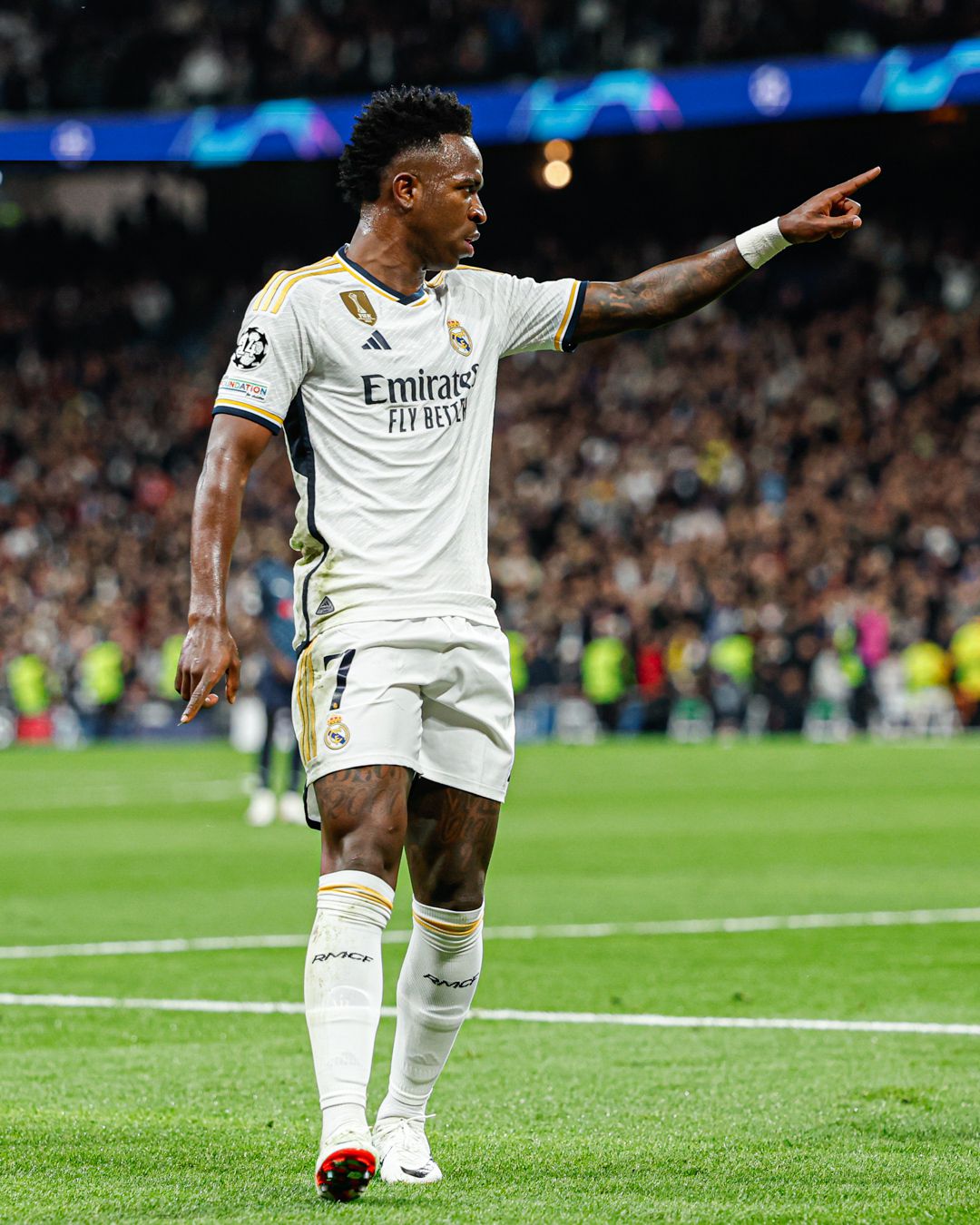 Vinicius picked up the injury in Brazil's FIFA World Cup 2026 qualifier against Colombia at the Estadio Metropolitano Roberto Melendez on Thursday.
The injury is expected to keep Vinicius out of action until the new year, another significant blow for Real Madrid who have had to deal with a number injuries already.
Michail Antonio
West Ham striker Michail Antonio went off late in the first half of Jamaica's Concacaf Nations League quarter-final against Canada on Saturday night and was seen limping down the tunnel.
Antonio has flown back to England for a scan as concerns grow that the forward could miss the rest of the season with damage to his medial knee ligament.
Jarrod Bowen
The international break served up a double whammy for West Ham with Jarrod Bowen's injury meaning the club will be without two important attackers for a while.
Gareth Southgate confirmed on Sunday night that Jarrod Bowen (£7.7m) has been forced to pull out of the England squad ahead of the UEFA European Championship qualifier against North Macedonia.
Evan Ferguson
Evan Ferguson picked up a hamstring issue during the Republic of Ireland's Euro 2024 qualifier with the Netherlands in Amsterdam.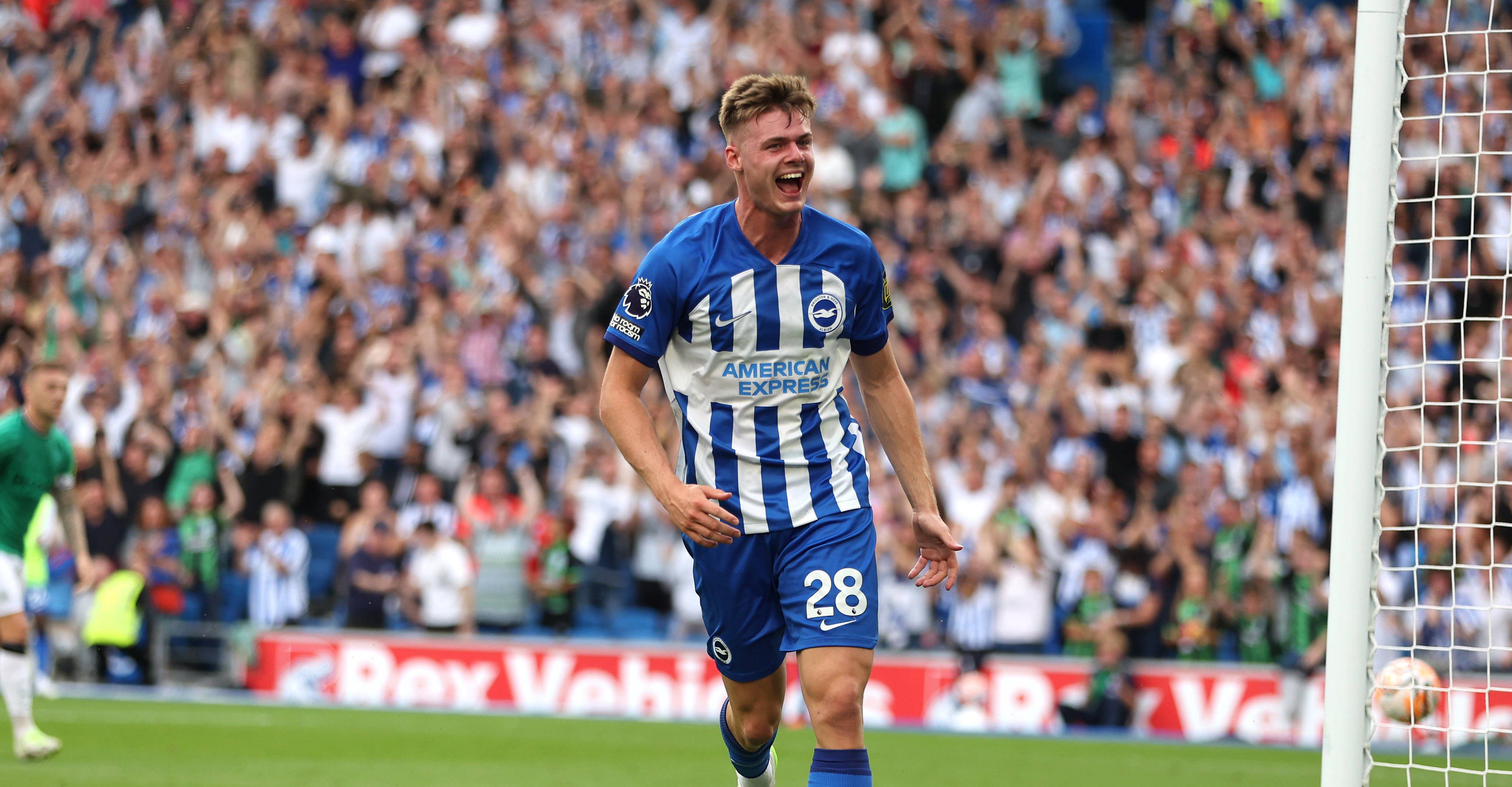 The Brighton striker was replaced by Jamie McGrath in the 55th minute as the Boys in Green chased an equaliser and the teenager could be seen applying ice to his hamstring after coming off during the clash at the Johan Cruyff Arena.