19-year-old Arsenal goalkeeper Ovie Ejeheri throws his hat into the Super Eagles' ring, talks about life on loan and all things Nigerian in an exclusive interview with Pulse Sports.
For all the talent and superstar names in the current Super Eagles pool of players, the goalkeeping position remains a source of huge concern for the head coach Jose Peseiro and lovers of Nigerian football.
But the solution may yet lie in Ovie Ejeheri, the teenage Arsenal goalkeeper making waves on loan at Seinäjoen Jalkapallokerho, the Finland-based club better known as SJK.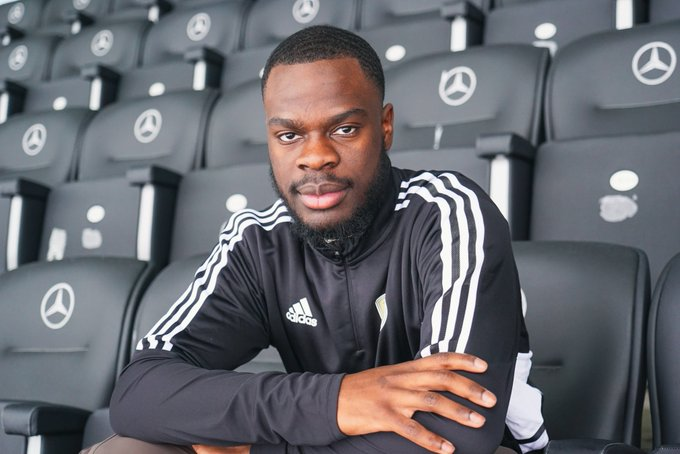 "As I'm playing now in Finland, people will see that I'm ready," the youngster told Pulse Sports in an exclusive interview while presenting himself as the potential solution to Nigeria's goalkeeping problems.
Super Eagles' goalkeeper roulette
The last real source of sustained stability in that position was Vincent Enyeama whose 13-year association with the Super Eagles, the vast majority as an undisputed first-choice goalkeeper, ended in 2015.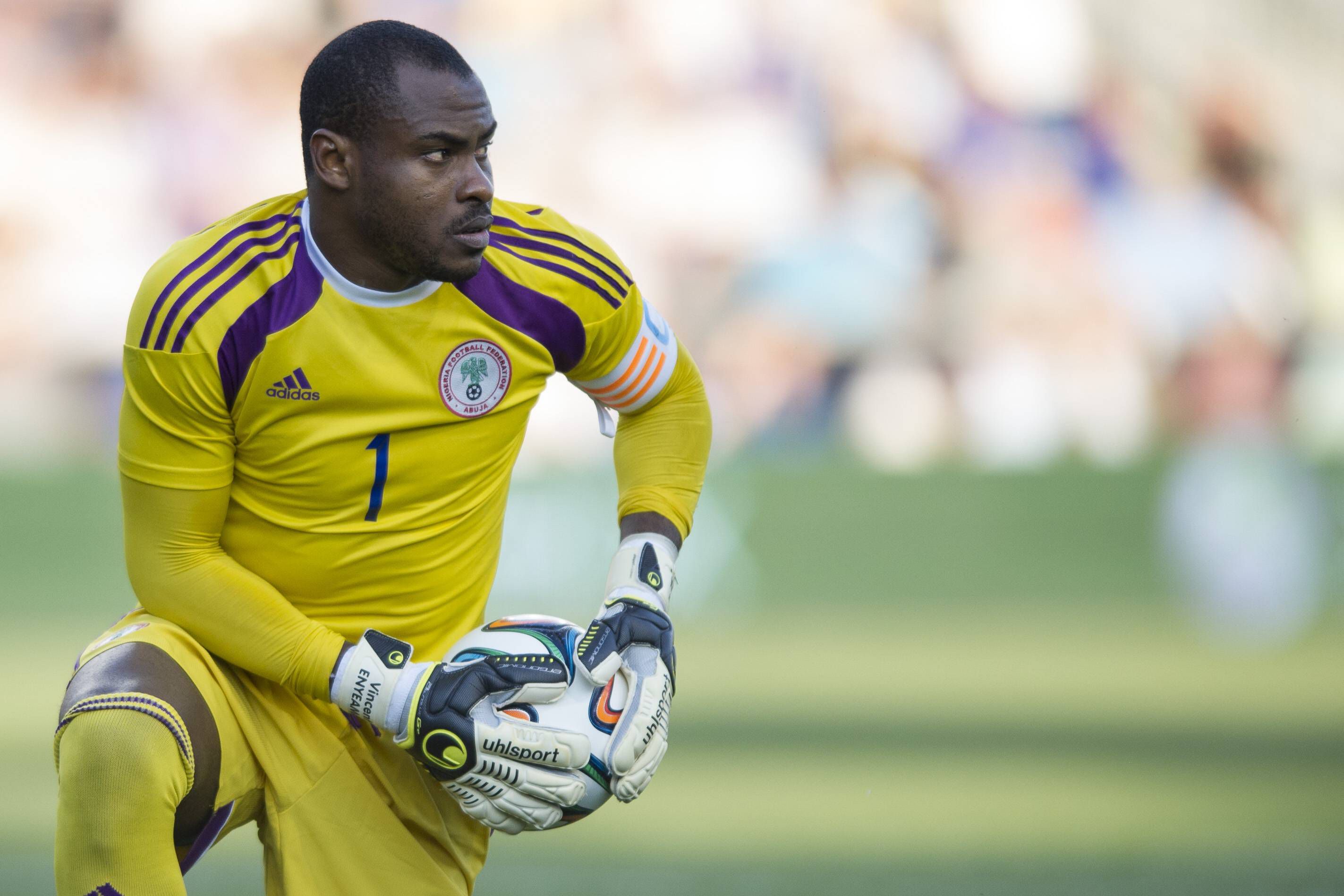 His successor, Carl Ikeme was the closest in quality at the time to Enyeama and seamlessly replaced the legend until cancer cut his career short a year into his assignment as the undisputed number one goalkeeper of the Super Eagles.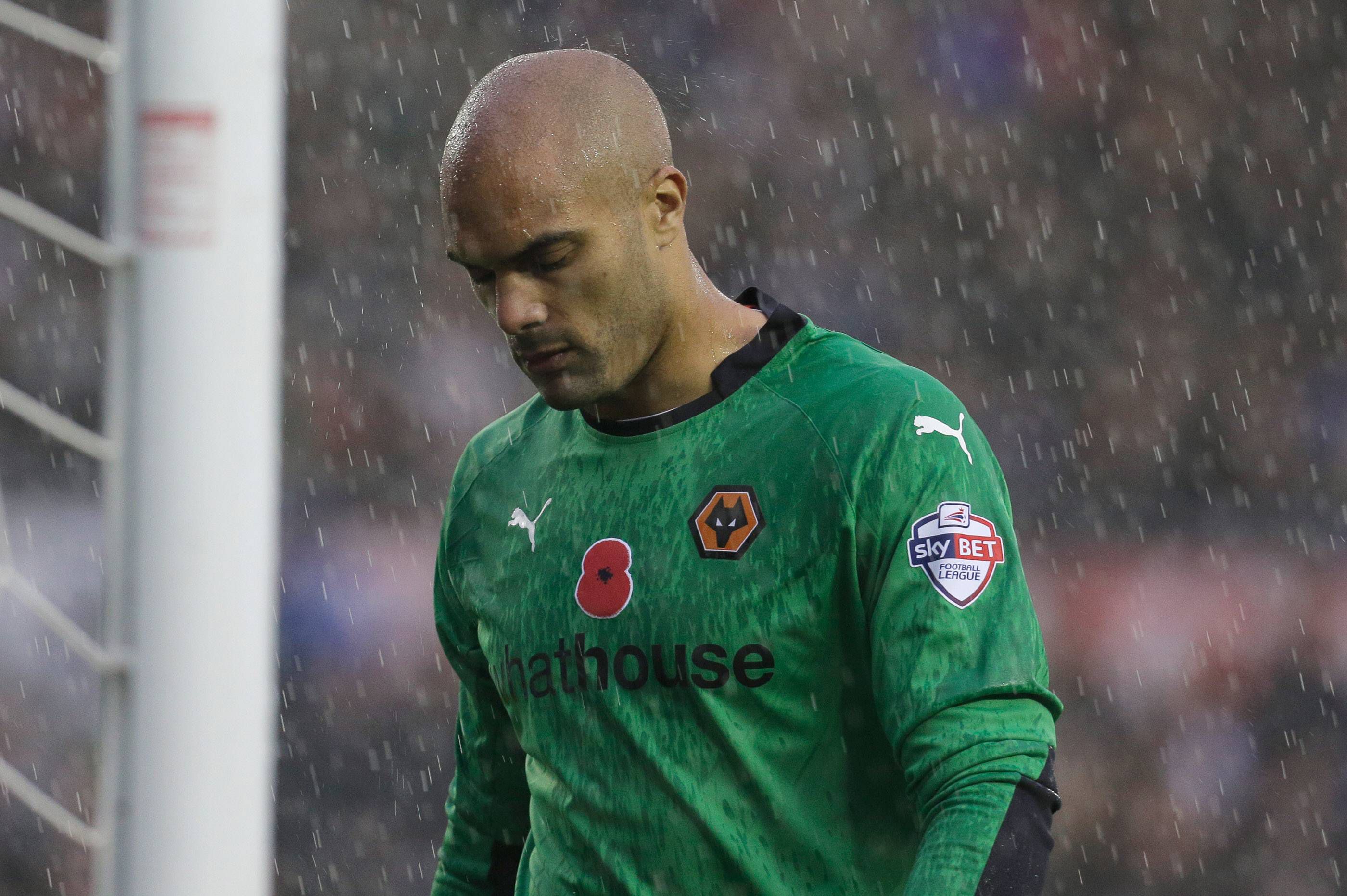 And from then on it was experimental or rotational at best with multiple goalkeepers like Daniel Akpeyi, Ikechukwu Ezenwa and even Dele Alampasu getting a look-in until teenage star Francis Uzoho made the spot his own in 2018.
Uzoho played nine straight games from March to September 2018 including Nigeria's three games at the 2018 FIFA World Cup in Russia.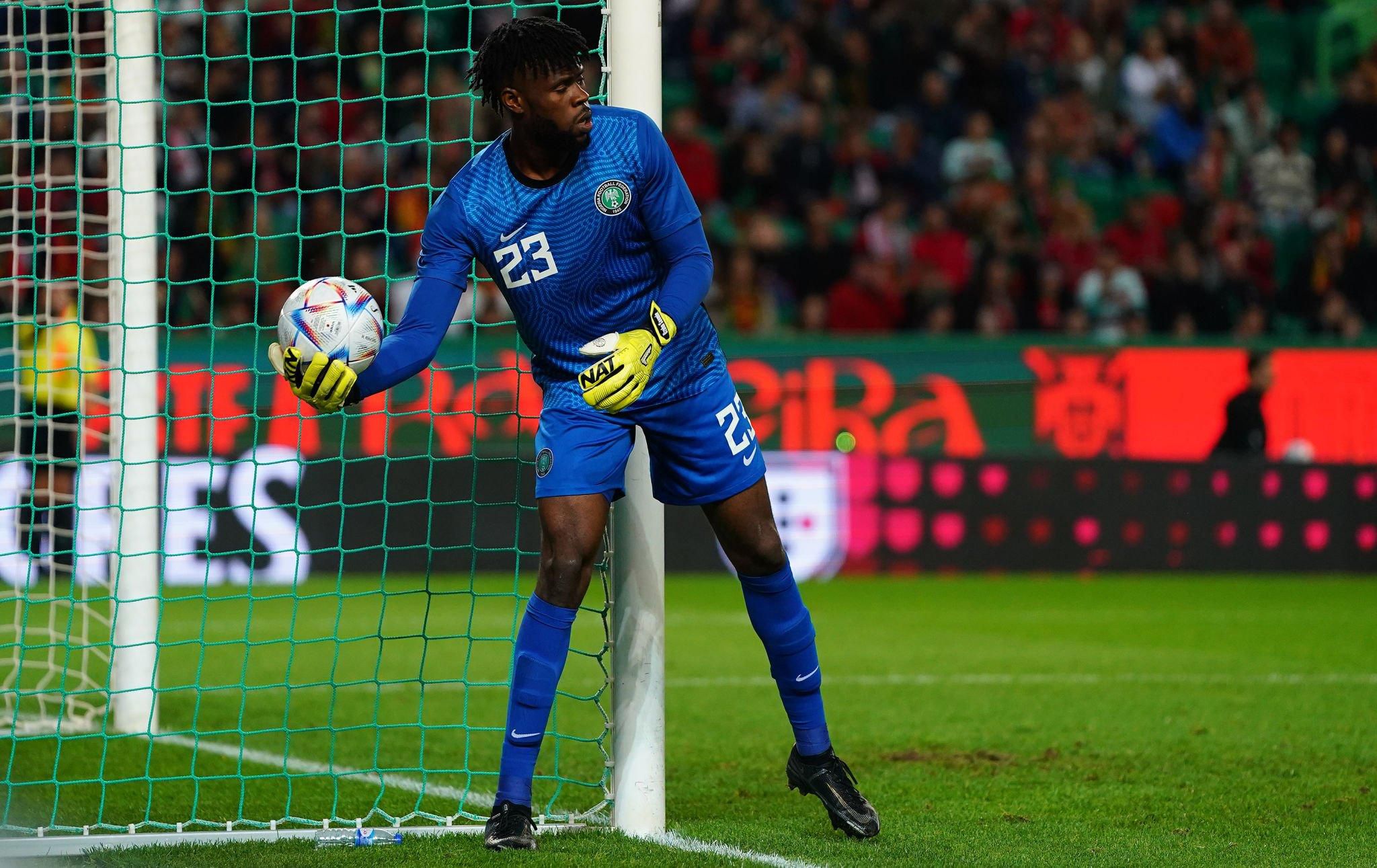 After which Akpeyi emerged again as the first choice in 2019, manning the sticks for eight consecutive including the Africa Cup of Nations campaign which saw Nigeria leave Egypt with a bronze medal.
Then came the Maduka Okoye years who was only dropped twice from his first start in October 2020 to his last Super Eagles appearance in January 2022 at the Africa Cup of Nations in Cameroon.
Okoye has not played for Nigeria since that AFCON defeat to Tunisia and has fallen well out of favour at his club, still yet to play a single league game for Watford in the English Championship while only playing two cup games in total.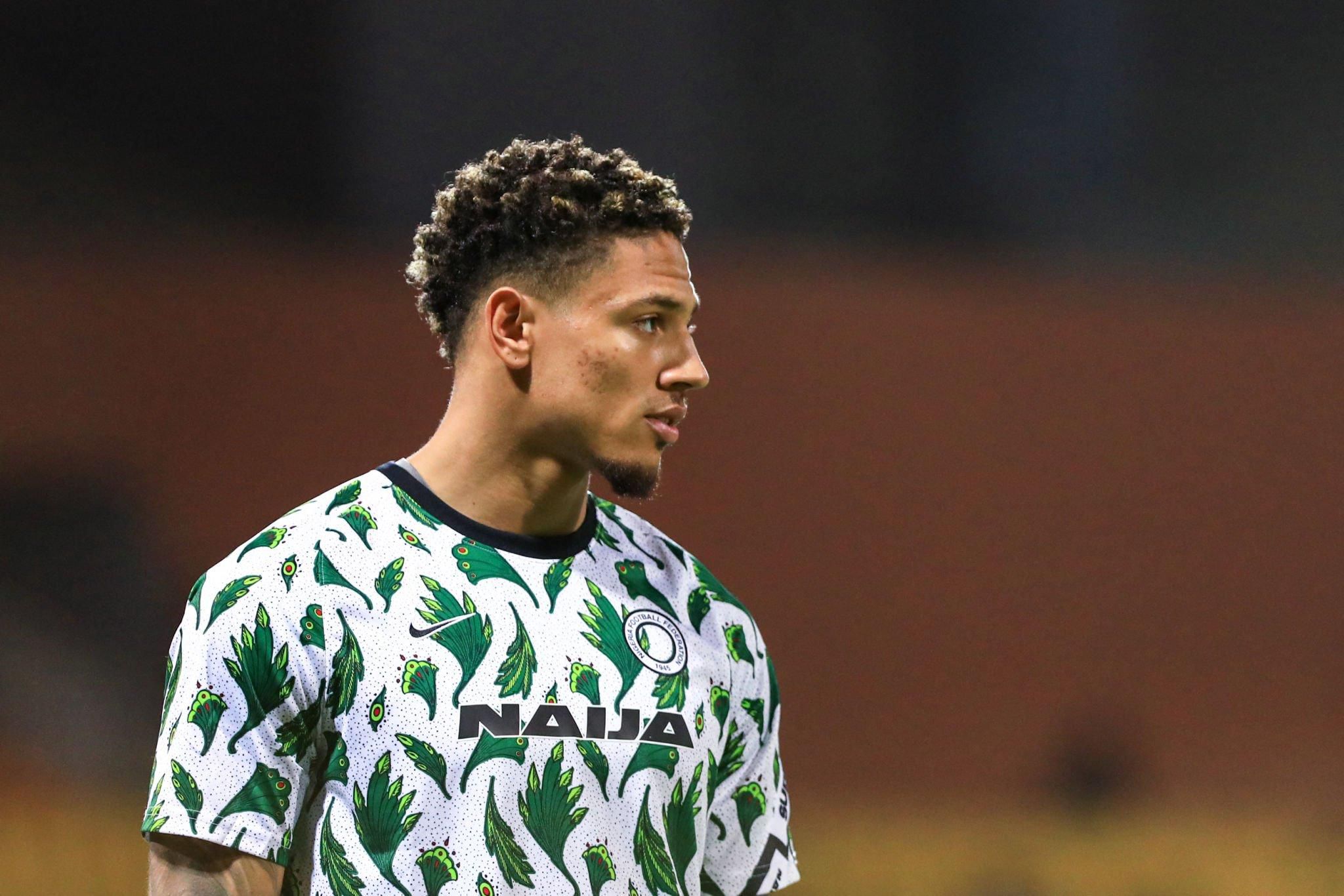 In Okoye's absence, Uzoho has regained his spot as the Super Eagles goalkeeper but only by default, not exactly on merit as his status as the second-choice goalkeeper for Cypriot club, Omonia Nicosia does not help his case.
His error against Ghana also cost Nigeria a World Cup spot in 2022, which accurately paints a picture that the Super Eagles have just been making do and are still far from finding that permanent solution in goal.
The trial and error continued with Israel-based Adebayo Adeleye, NPFL goalies John Noble and Victor Sochima and even Flying Eagles goalkeeper Kingsley Aniagboso getting at least one invite in recent times.
In that spirit, it is time for Nigeria's goalkeeper roulette to land on a candidate that has the tools to put an end to the eight-year search for permanent security in goal in Ovie Ejeheri.
Who is Ovie Ejeheri?
Ovie Ejeheri is a 19-year-old goalkeeper who was born and bred in England to a Nigerian father and a Ugandan mother making him eligible to represent all three countries internationally.
The teenager is contracted to English giants Arsenal but is currently on loan at SJK in the Finnish first division after a successful loan spell in the English National League South in the first half of the season.
"I signed when I was eight, I'll be 20 soon," Ovie confirmed his stay at Arsenal is in its 12th year and counting in an exclusive interview with Pulse Sports.
Ejeheri rolled out a few facts about himself including his thoughts on popular Nigerian cuisine and the meaning of his name.
"With Nigerian culture in general I love the food of course, eba, egusi soup, okro soup is actually my favourite, Jollof rice is nice of course, I'm not too much of a fan of suya, I like it a little bit but it's a bit too hot for me sometimes."
"My dad is from a tribe called Urhobo and I know my name means King," Ovie told Pulse Sports exclusively.
And on the topic of his favourite Nigerian player, Ejeheri could not hide his bias, "because of his Arsenal connection I'll give it to Kanu" he said grinning from ear to ear.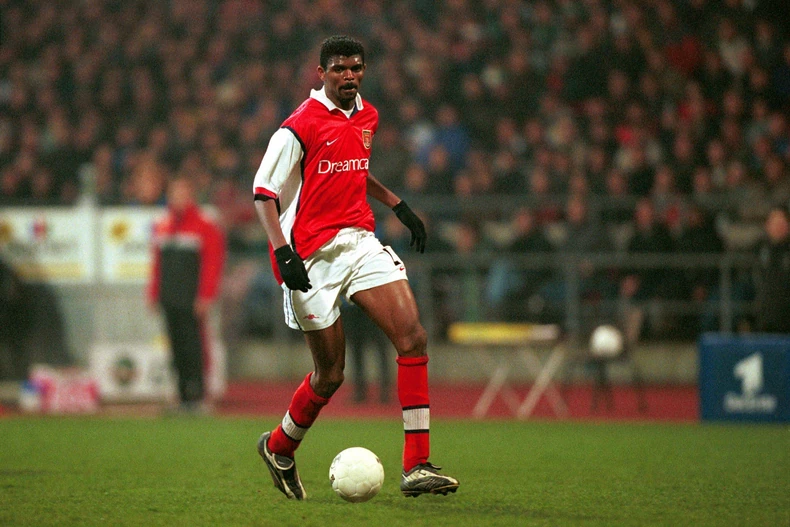 Why should the Super Eagles be interested in Ovie Ejeheri?
The first step in finding a middle ground would be for Ovie to choose Nigeria out of the three options laid before him which he did for the first time exclusively with Pulse Sports.
"At the end of the day, it matters more what's inside my blood and obviously I'm Nigerian by blood, I was born and raised in England, I am English in that way but obviously for my heritage, I am more of an African boy and it would be nice to represent where my dad came from and be in line with the culture."
On whether or not he can earn a Super Eagles invite, Ejeheri minced no words by banking on his abilities but also showing respect for the status quo.
"Yea I think of course I have confidence in my own abilities and I think I can pose a challenge but obviously I haven't had the experience that some people ahead of me might have had because obviously they are in a lot of first teams and I've just really started my first team journey so I can see why people might think I'm not ready but I think I've got the ability to do it 100%."
In 21 National League South games for Chelmsford, Ejeheri only shipped 15 goals while keeping 11 clean sheets in an impressive first half of the season which made Arsenal decide he needed a higher level of football, hence the move to SJK in January.
Despite only just settling in Finland, the young Nigerian has instantly become the first choice for SJK, playing five of six possible games since joining the club which is a validation of his talent and abilities.
Ideally, a teenager with five top-flight appearances should not be in consideration for the Super Eagles but such is the level of Ovie's talent that Nigeria would need to move fast as the player has already been contacted by Uganda.
Also, beggars cannot be choosers; Ejeheri's inexperience at a high level of first-team football can be excused seeing as the current Super Eagles' first choice plays in Cyprus while the other one sits on the bench in the English second division.
Beyond Nigeria's desperation for a competent goalkeeper, Ejeheri's potential so far proves that he is on his way to being just that, a competent goalkeeper.
Take his words for it, "I'm a pretty well-rounded goalkeeper, I try and take things from everyone, from Neuer, I take things from De Gea but I look up to Buffon the most as a goalkeeper because he's been a model of consistency as a player."
The key word there is consistency, which is precisely what the Super Eagles need, "my best attributes are reflexing and one-on-ones and things like that."
His Arsenal upbringing also means Ejeheri is comfortable on the ball with a decent range of passing, potentially a complete modern-day goalkeeper who is worth looking into at the very least.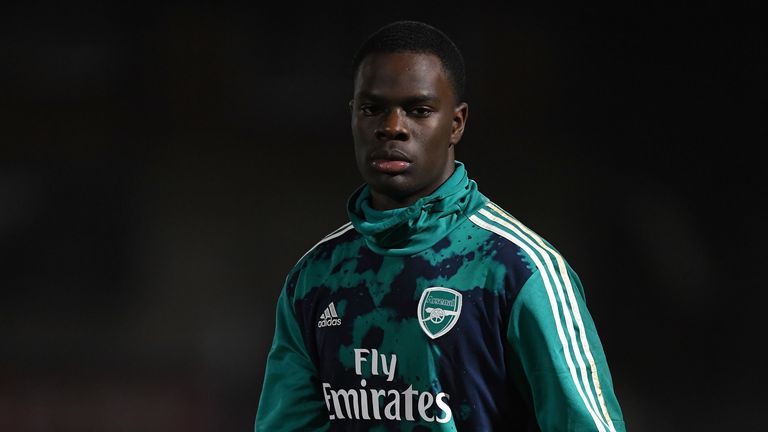 The player himself did reveal he was invited by Flying Eagles head coach Ladan Bosso for the recently-concluded under-20 Africa Cup of Nations but his loan deal to SJK got in the way which is a positive sign that he is indeed on the Nigerian radar.
And considering that the goalkeeper of that squad Kingsley Aniagboso recently got a Super Eagles call-up, it would not be far-fetched to ask that Jose Peseiro pays attention to Ejeheri as well.
Life at Arsenal and on loan in Finland
With 12 years of experience and counting, there are only a handful of people more qualified to talk about Arsenal than Ejeheri who of course gave a glowing recommendation to his parent club.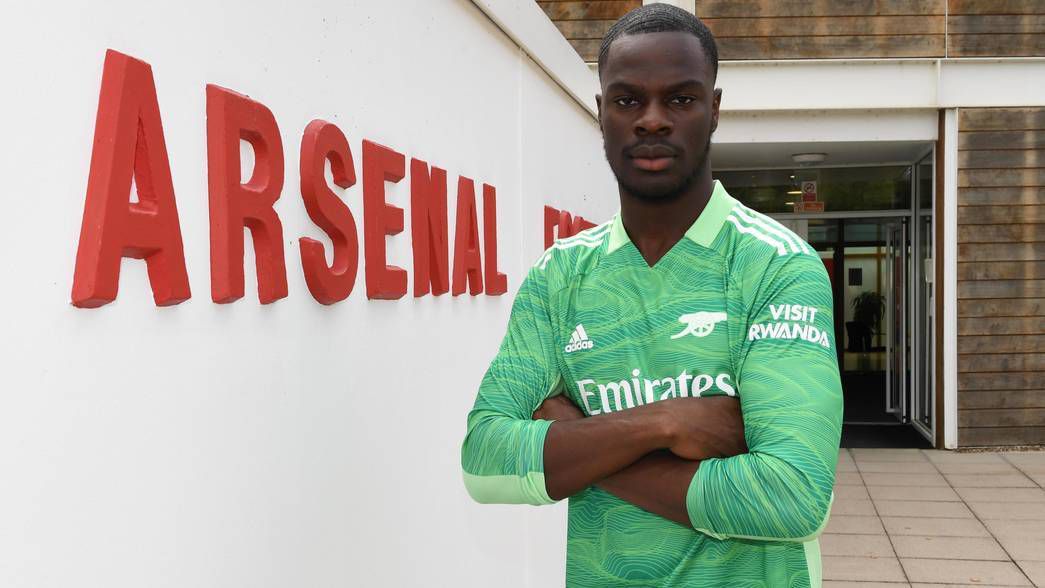 "The facilities are basically the best in the country and one of the best in the world to be fair. It's good to always be in and around the first team. You see the best players in the world, you can learn from them like I've learned from Ramsdale, Leno, Martinez, all the players that have been there."
"It's good to be challenged by those kinds of players and even the strikers there as well. You get to see how they finish and it makes it easier for me to just play at my level, the level I'm playing at now, for sure," Ejeheri told Pulse Sports exclusively.
Life in Finland is drastically different though, Ejeheri said, "It's obviously not England, it's colder, there's a lot of snow but I like it because it's a quiet lifestyle. London's a very loud place of course. So, like, it's good to just be able to relax, you can walk, it's very quiet, it's like, it's therapeutic in a way."
Related content