Jose Peseiro's men are already playing catch-up in qualifying, but should fatalism take hold after two games? History shows they should not panic.
Two ugly performances have marred Nigeria's start to their ambition to play at the 2026 World Cup finals.
2026 World Cup: Floundering Super Eagles
If last Thursday's 1-1 draw with Lesotho in Uyo was not bad enough, Jose Peseiro's Super Eagles produced a worse showing in Sunday's stalemate with Zimbabwe in Butare.
With South Africa to play Rwanda on Tuesday, the three-time African champions could be four points behind Bafana Bafana or two adrift of the latter if either secures the win. While a draw would be the optimal result for the Super Eagles heading into rounds three and four in June 2024, that eventuality is uncertain until the conclusion of the ongoing round.
Be that as it may, the untold pessimism that has dominated since Sunday's 1-1 draw is bordering on excessive. Admittedly, the false start is far from ideal, and performances have not helped the spread of positivity, but the reaction leaves you thinking the qualifying series is nearly over. No, we are only two games in.
The excessive reaction is born of this team's incoherence with and without the ball — underscored by Peseiro's undoubted coaching limitations to draw out top-level performances from a talented group — and the fear of missing out on consecutive World Cup finals.
However, a lot can change in the next six months. Barring an unanticipated triumph at next year's Africa Cup of Nations, Peseiro is unlikely to have his contract as Super Eagles coach renewed after the continental showpiece in the Ivory Coast.
While irate fans want the Portuguese manager jettisoned, repeating their Gernot Rohr mistake from 2021 would be amusingly ill-advised on the eve of the competition, and Peseiro is anticipated to stay until February. A new voice theoretically can do no worse than the journeyman, and he will have eight matches on his hands to turn the tide.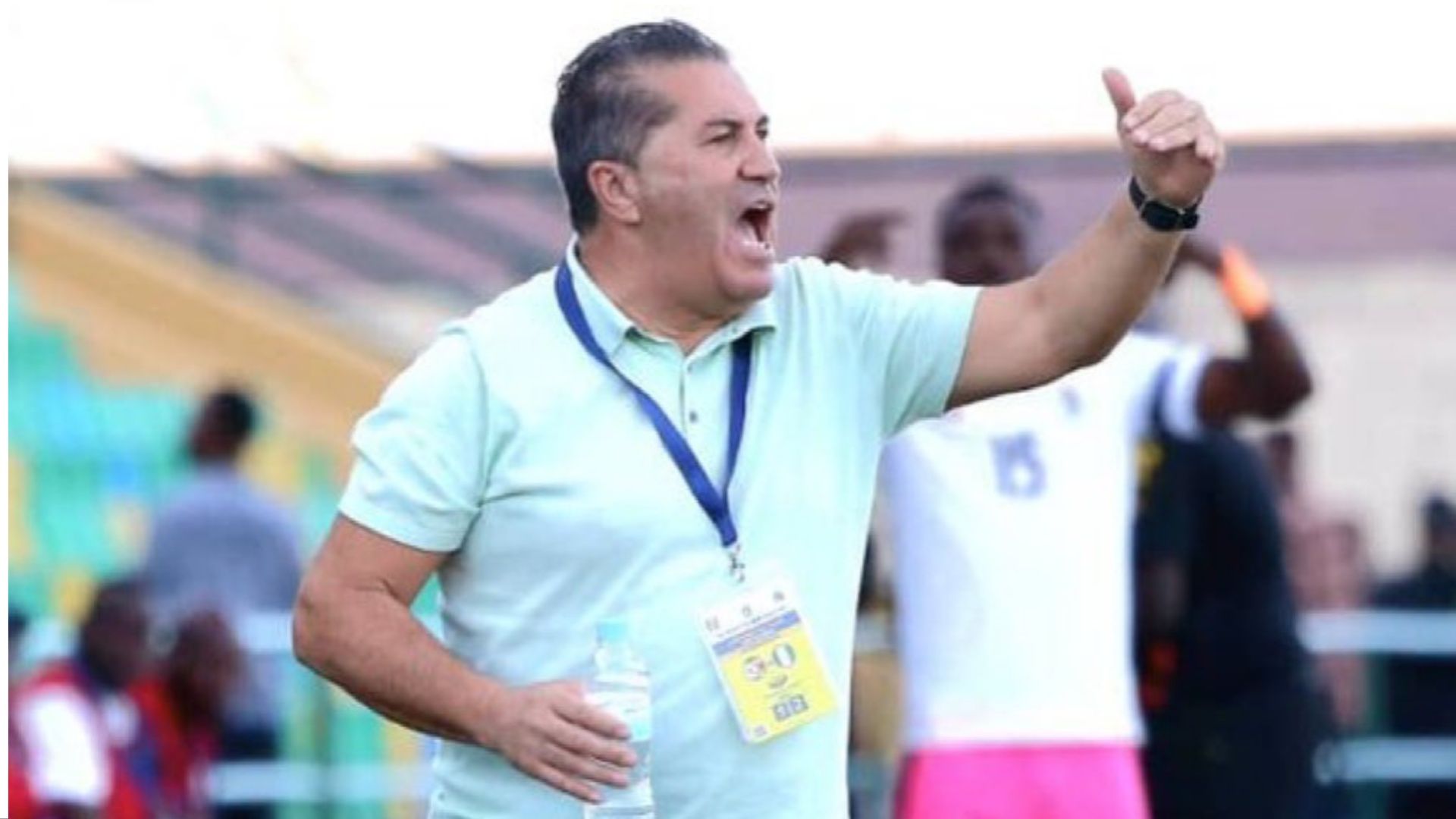 This piece is not intended to shed blind positivity on Nigeria's ongoing struggle for performances and results. Instead, it seeks to remind observers the Super Eagles still have their 2026 World Cup fate in their hands.
They have been here before, evidenced by overcoming early drawbacks leading to the 1994 and 2010 World Cup finals. Given the intermittently evolving qualification format due to extra slots granted to African sides, the round-robin series in 1994 and 2010 differ.
How Nigeria made the 1994 World Cup despite an early setback
The Super Eagles were beneficiaries of African sides thriving at the 1986 and 1990 finals, with the continent being rewarded with an extra slot in 1994 — one went to CAF until the 1982 World Cup in Spain, and it stayed that way for Mexico '86 and Italia '90.
The West African side went close four years earlier, only for defeats to Gabon (2-1) and Cameroon (1-0) in games four and six in the second round of qualifying to see the Indomitable Lions progress to the final round, defeating Tunisia 3-0 on aggregate to progress to the global showpiece in Italy.
They were not to be denied four years later, but it was not without difficulty. A format change — an upshot of an increase from 24 to 36 sides competing in qualifying and the additional slot — meant there were two rounds instead of three, comprising nine groups of four teams each, with each group winner progressing to the second round, where three teams were divided into as many sections.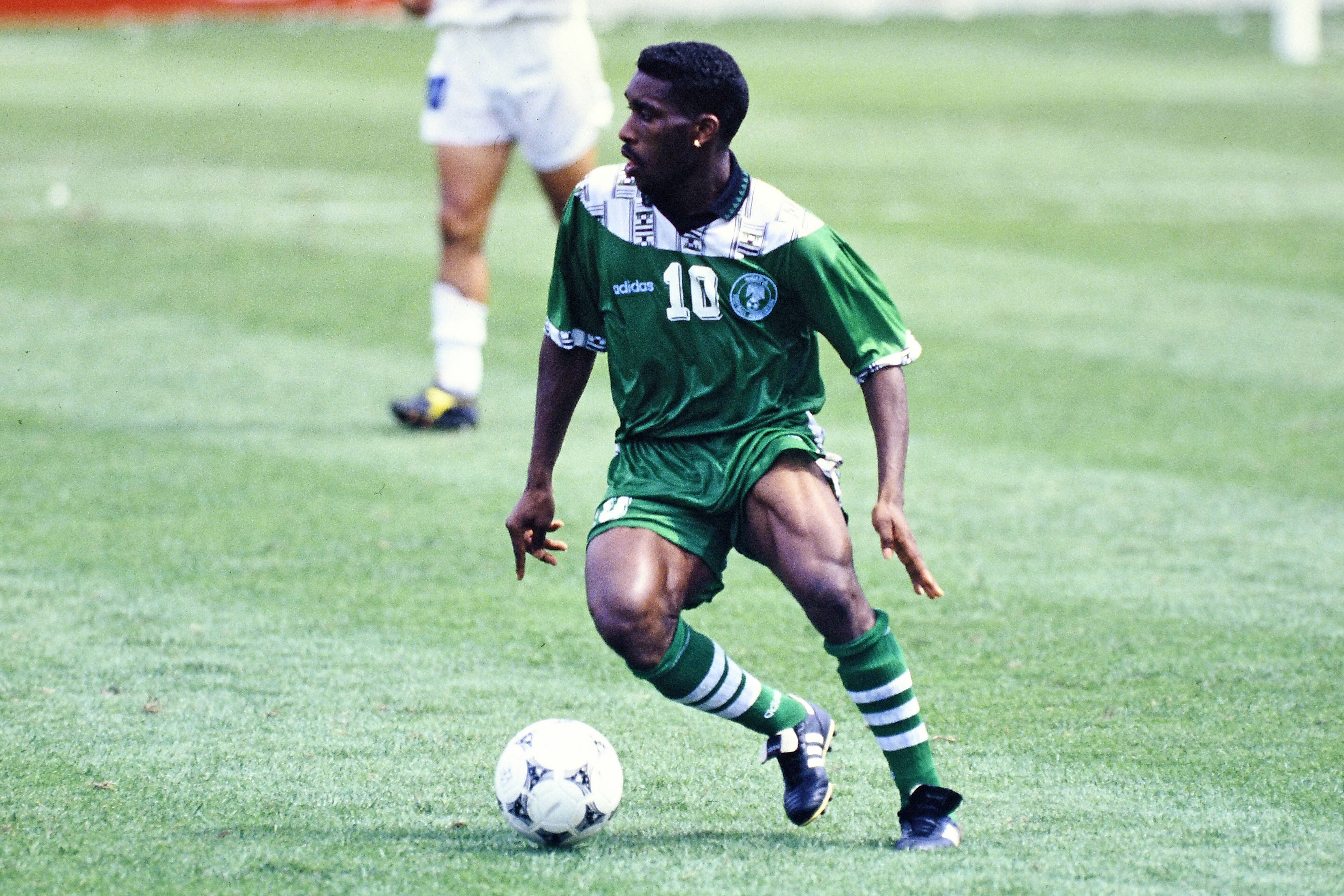 The Super Eagles eased past South Africa and Congo in the first round, winning three of four games (one draw) to make it to the second round, where they were pooled with Algeria and Ivory Coast in Group A.
Rashidi Yekini put Nigeria 1-0 up after five minutes in their opening game, but two second-half goals from the Elephants in minutes 70 and 75 saw Clemens Westerhof's side blow their early advantage.
However, they went undefeated in the rest of qualifying, notably picking up a pair of 4-1 wins over Algeria and Ivory Coast before securing a needed point in Algiers.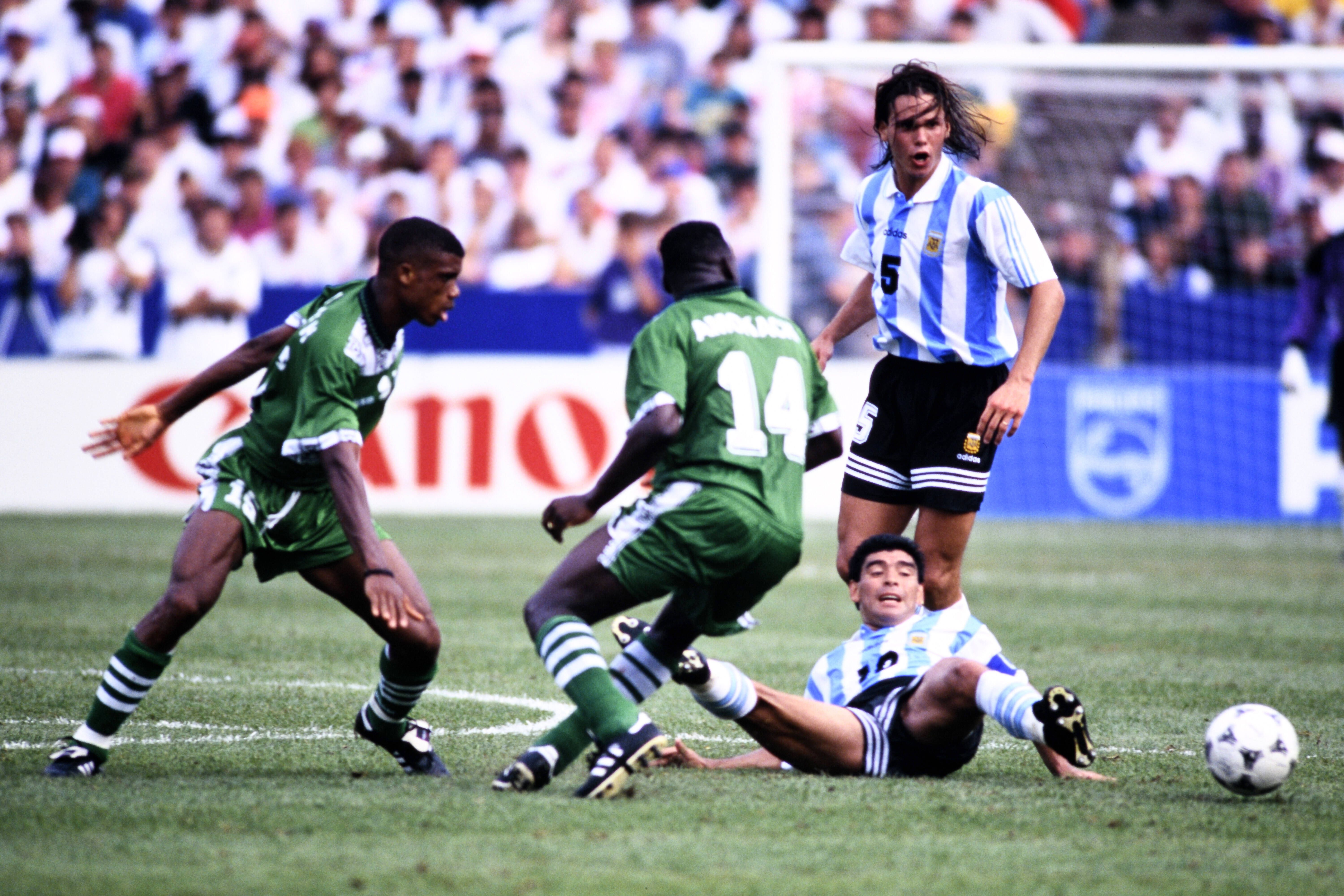 Even though Westerhof's men ended level on five points with their West African neighbours, a higher goal difference than the Elephants and a superior head-to-head meant they qualified at Cote d'Ivoire's expense.
Securing their participation at the 2010 event was doubly nail-biting.
How the Super Eagles left it late to make it to the 2010 World Cup
With Super Eagles supporters still hurt by the 2006 non-participation after Angola edged them on head-to-head points, they hoped for a smoother passage to progress to the first finals hosted by an African nation.
It began swimmingly for Shuaibu Amodu's team in the second round, ending as the best side in qualifying across 12 groups after accruing 18 points from six games — a feat no other nation achieved.
However, the third round — comprising the 12 group winners and best eight runners-up — was fraught with anxiety as the Super Eagles played out three draws in their opening four games, having been placed with Tunisia, Mozambique and Kenya.
Amodu's troops claimed six points from a possible 12 before hosting Mozambique in their penultimate qualifier in October 2009. They seemed to be heading toward another stalemate in Abuja, only for a 93rd-minute Victor Obinna header to seal maximum points at the death.
Nigeria's job was far from done, as they needed to defeat Kenya in Nairobi and hope Mozambique took points off Tunisia in Maputo. Amodu's team trailed at the interlude, but an Obafemi Martins brace and Yakubu strike sealed a 3-2 victory for the Super Eagles.
Fortunately, the Mambas came through, with Dario scoring a late 83rd-minute winning goal against the Carthage Eagles to confirm Nigeria's participation in South Africa. Having ended round two without blemish, Amodu's troops garnered the fewest points (12) among Africa's other five qualified teams (excluding hosts South Africa).
While they almost paid the price for a slow start en route to the 2010 World Cup, the Super Eagles have ultimately never been found wanting because of that. Instead, the failure to defeat Angola in Kano in 2005 and the inability to get the better of regional rivals Ghana last year put paid to hopes of competing at the 2006 and 2022 editions.
Two points from their opening two games have brought about fatalism, but history shows the Super Eagles find a way despite false starts, even if the margin for error is reduced.
How this iteration deals with the bumps in the road will undoubtedly make or break their 2026 World Cup prospects.