Wetin Bukayo Saka dey find for Bariga? Iwobi and Nigerians react on social media as Arsenal star roams Lagos.
The Lagos State Government and Bukayo Saka's team have yet to confirm this meeting, but the reports are based on speculation that has gone viral on social media.
Bukayo Saka, a Nigerian-born international football player for England, is now in Lagos, the nation's metropolis, and has sparked wild reactions on social media
The 21-year-old forward touched down at Murtala Muhammed International Airport in Lagos on May 31, 2023. and has been at the top of the trends ever since.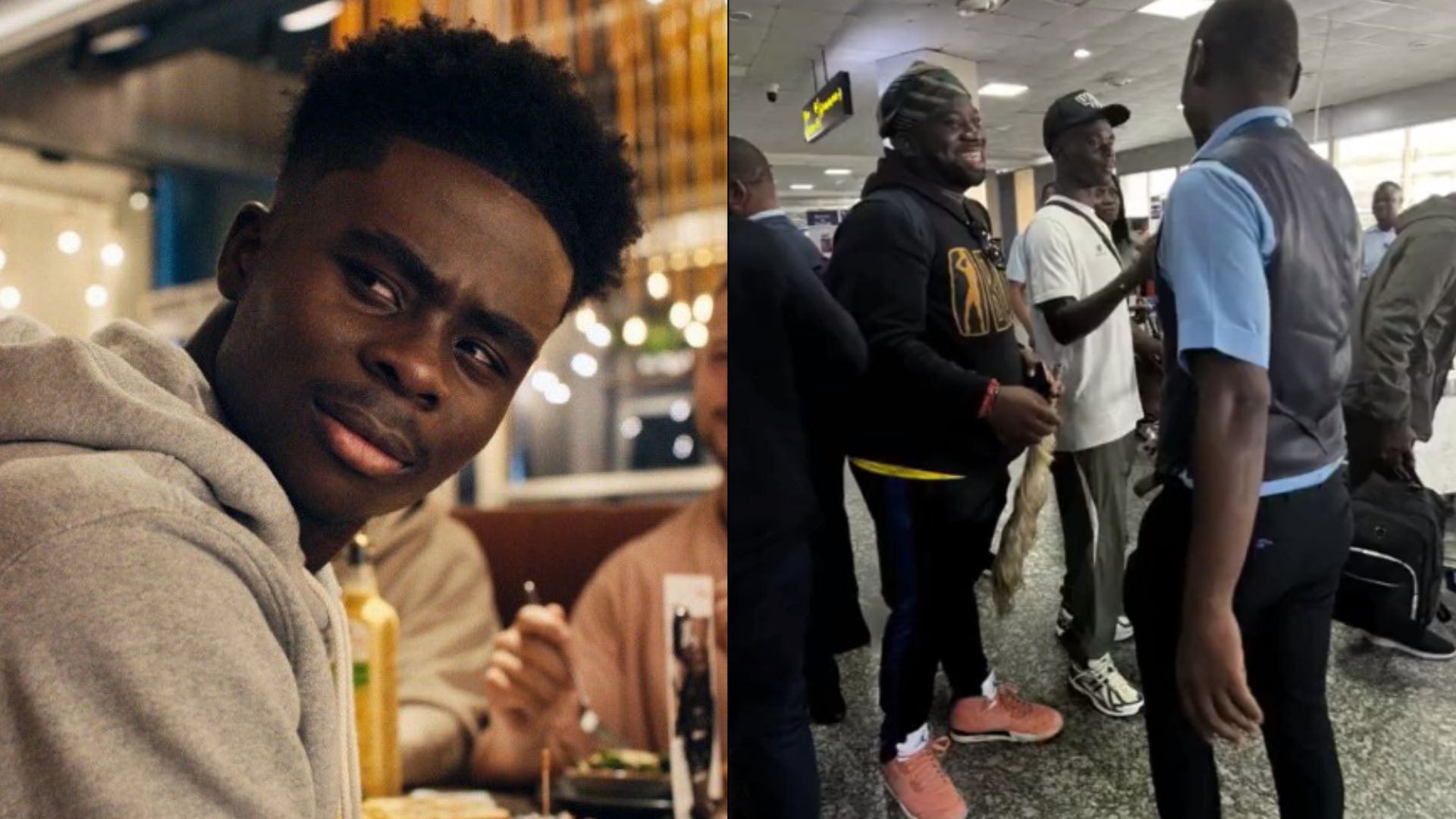 After a demanding 2022–2023 Premier League season, Saka plans to spend a portion of his vacation in Lagos.
Bukayo Saka in Bariga Lagos, Nigeria
Saka, known for making a big difference as Arsenal finished second in the Premier League behind eventual champion Manchester City, paraded the streets of Lagos a day after his arrival.
Reactions to Saka in Bariga
Arsenal winger Bukayo Saka visited Bariga, Lagos, but fans on social media thought he was in Egbeda which made them trend that the youngster was in the Egbeda area of the state.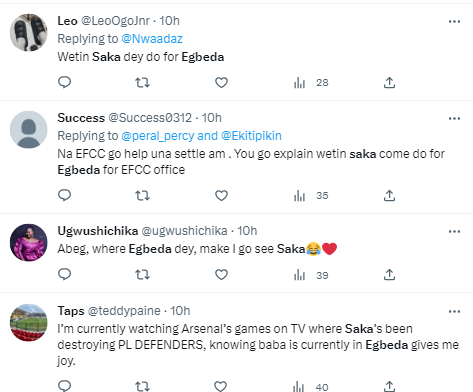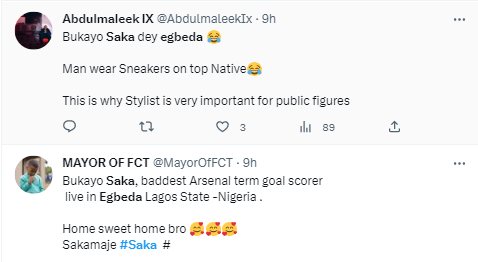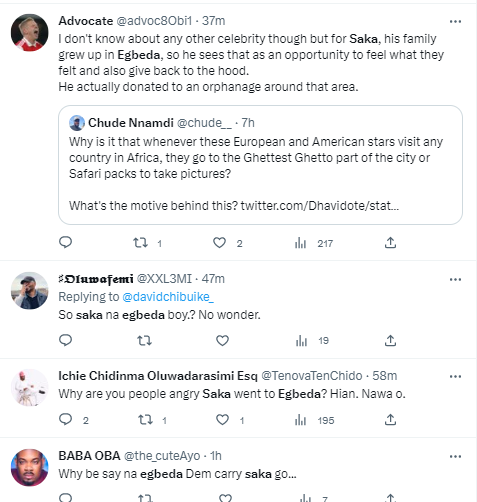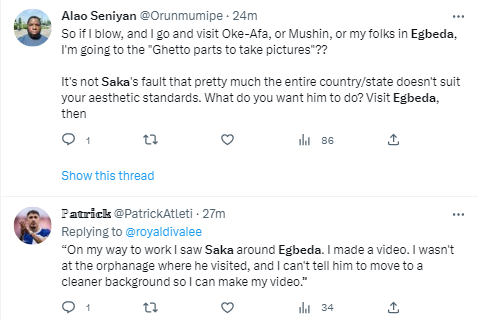 The English player, who was born to Nigerian parents, recently posted a video of himself wearing an eye-catching all-white suit as he walked down the street in Bariga, Lagos.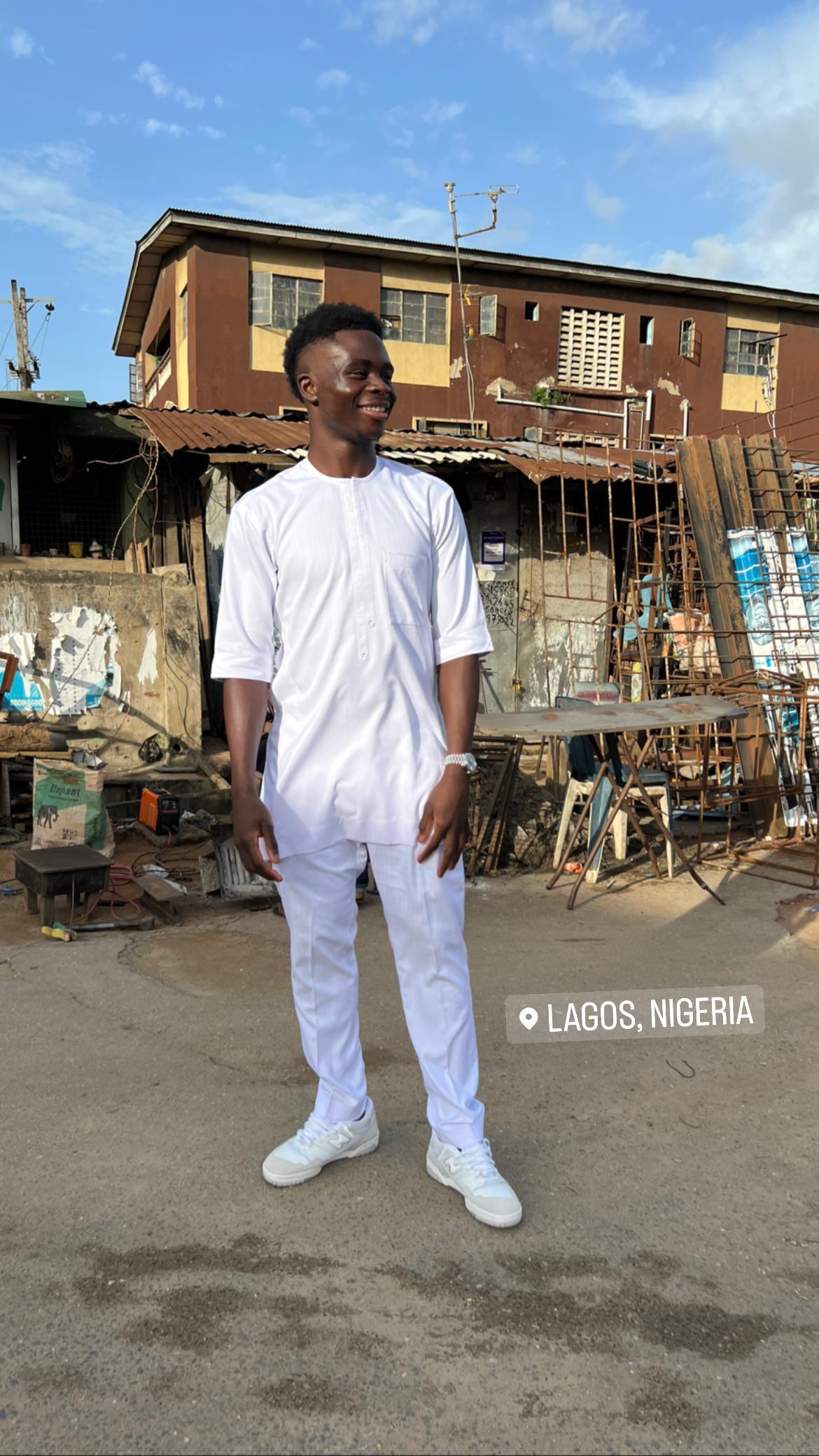 Some of the 21-year-old's supporters, who could be heard yelling Saka Up Gunners, gave him a warm welcome, and he reciprocated by waving at them.
Bukayo Saka's most recent Instagram video caught the attention of both his followers and his peers, and many of them responded in the post's comments area with kind words.
Along with the video was a dish out of the Yoruba dialect by the Arsenal star on his official social media account.
The message by Saka said, "Ẹ kúulé o !Thank you for the warm welcome 🇳🇬."
Bukayo Saka to meet Governor Sanwo-Olu
Since Saka's arrival, there have been rumors that the Arsenal player will meet with senior government figures.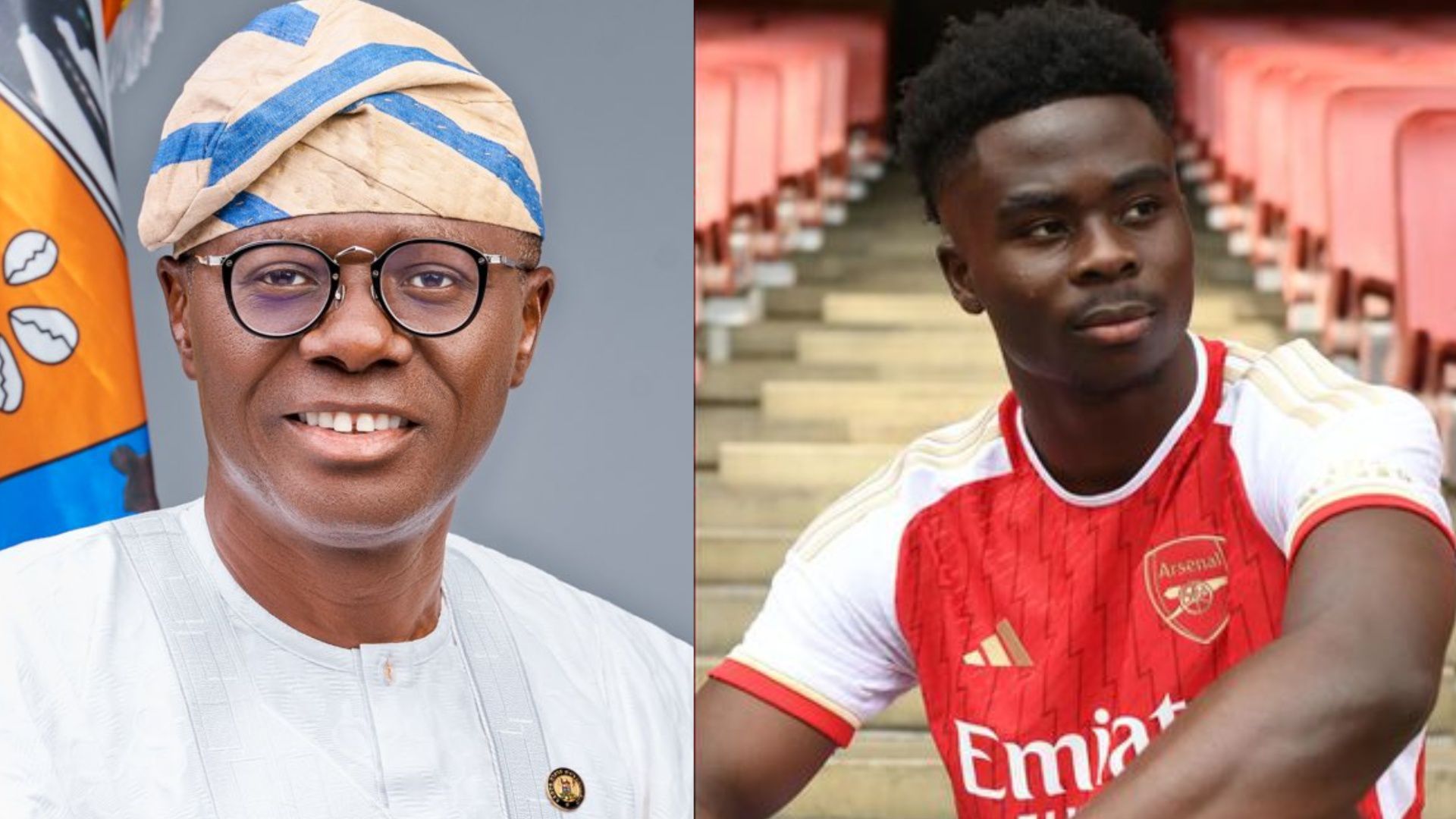 According to reports, Saka will have a meeting with Babajide Sanwo-Olu, the two-term governor of Lagos State.
Saka, a fan favorite who posed for the new Arsenal and Adidas home shirts for the 2023–24 season, is anticipated to meet and greet with supporters before departing.
Prior to Saka's departure to Europe, Pulse Sports will continue to offer updates on his stay in Lagos.
Related content