Arsenal celebrates 'Invincibles' with gold stripes as Bukayo Saka models the new home kit for the 2023/24 season.
On Friday, May 26, 2023, Arsenal unveiled their brand-new Adidas home kit for the 2023–24 campaign, honoring the happiness and satisfaction of progressing together.
As Arsenal begins the 20th anniversary of an undefeated Premier League season, the new home kit honors the spirit of the Invincibles side of 2003–04.
The record of 26 victories and 12 draws over 38 games in that illustrious season is embroidered into the side of the official edition of the kit.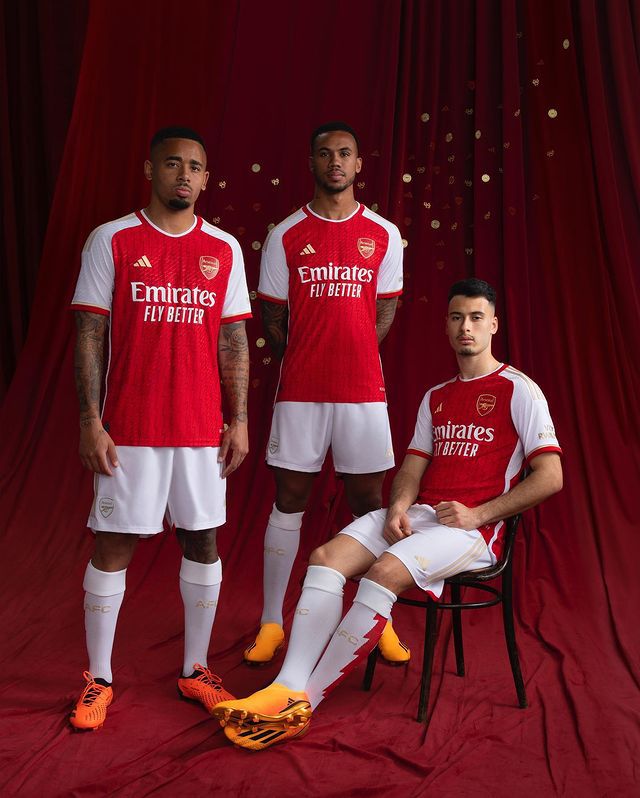 It also has the Arsenal crest, the Adidas logo, and down each sleeve in gold.
Arsenal wants to uphold the principles, camaraderie, and accomplishments of the 2003–04 team twenty years after that amazing feat.
Bukayo Saka on Arsenal's new kit
More than 300 fans and staff members sat in the seats at Emirates Stadium to model the new Adidas kit including British player of Nigerian descent Bukayo Saka, who had just pledged his future to the Gunners.
Speaking about the new Arsenal kit, Saka said, "We're in this together. The support we've received this season, home and away, from supporters around the world and from colleagues and friends across the Arsenal family, has been immense.
"Celebrating this moment together makes us excited to wear this shirt next season.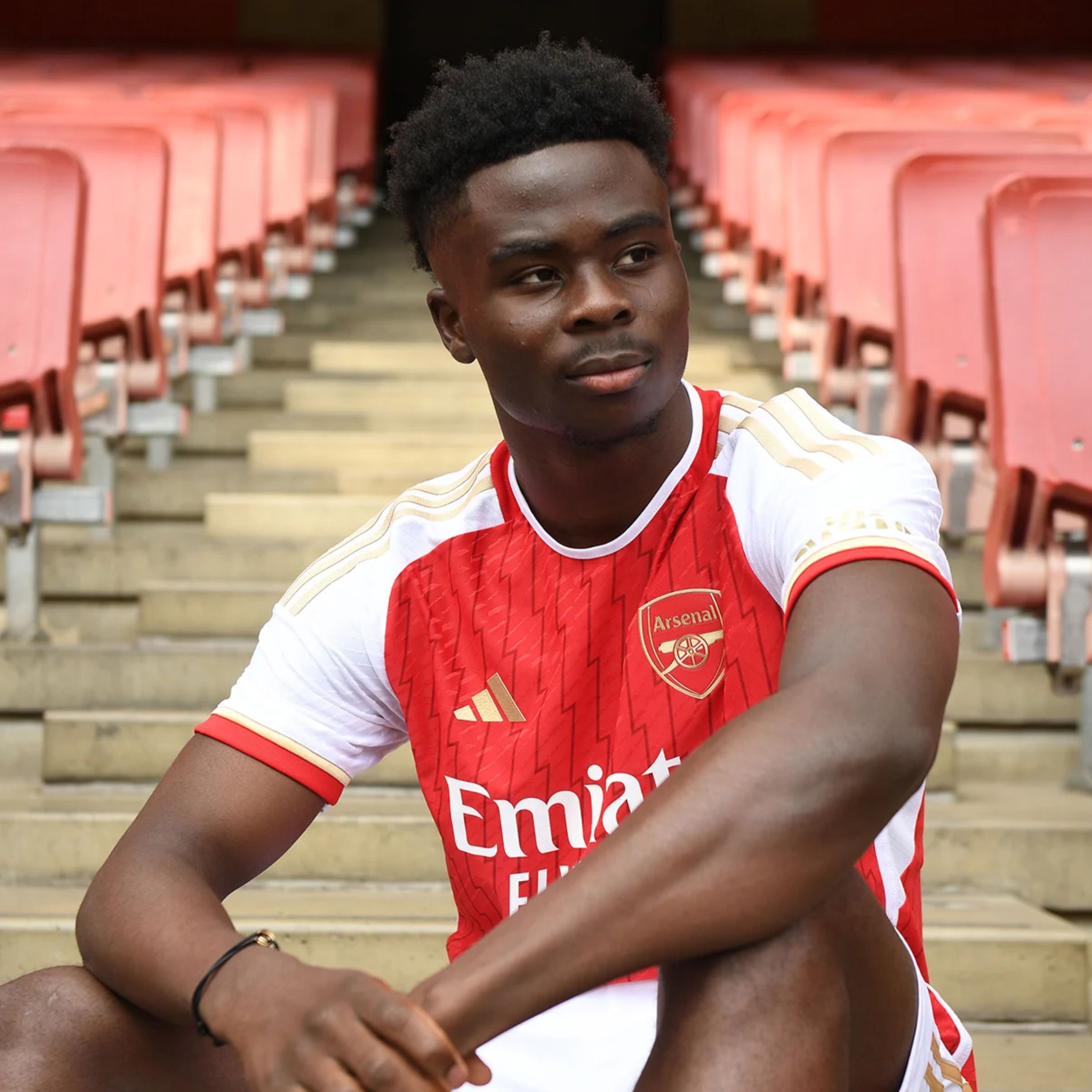 "It's so powerful when we know teammates, supporters, and friends are driving us on. We're stronger when we're moving forward, together."
When the women's team plays Aston Villa at Meadow Park in their last WSL game of the season, the new Arsenal home kit will be worn for the first time on the field.
In the last Premier League encounter against Wolverhampton Wanderers at Emirates Stadium on Sunday, the Arsenal men's squad will also don the new kit.
Related content