Cadiz condemns penalty TikTok video, offers Osimhen lifeline from Napoli.
The saga about the viral TikTok video involving Super Eagles of Nigeria striker Victor Osimhen has taken a twist.
Osimhen's penalty miss against Bologna in a Serie A fixture has spiraled into different turns with a possibility of a departure from Napoli.
Cadiz supports Osimhen
Spanish La Liga outfit Cadiz has issued a message of support for Osimhen
The La Liga side put out a photo of the Super Eagles star on their official social media platforms.
Along with the photo was a message that said, 'We are with you, @victorosimhen9."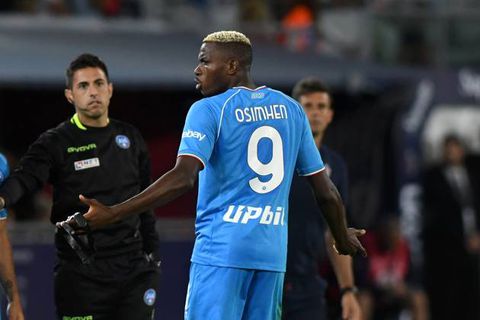 Nigerians are not joking with Napoli's official Tiktok account after the club uploaded a video mocking Super Eagles of Nigeria striker Victor Osimhen for missing a penalty against Bologna.
Napoli fans were frustrated by the penalty miss because it cost the Neapolitans what could have been three points.
It was Osimhen's goals that won Napoli that first league title in 33 years and Nigerians are not pleased with the reaction to missing a penalty.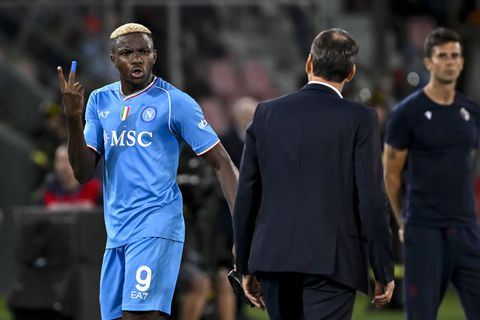 Osimhen to sue Napoli?
Following the posting and subsequent deletion of a strange video from the Serie A team's official TikTok account that appeared to insult Osimhen is reserving the right to take legal action against his own club.
In a statement posted on X, the representative for the Nigerian striker claimed that the player had suffered extremely serious harm as a result of the video.
Cadiz offers Osimhen lifeline
With the possibility of Osimhen departing Napoli, Cadiz posted another message to recruit the Nigerian.
The statement on their official social media platforms said, "We condemn the behavior of Napoli
"@victorosimhen9, come to Cádiz and you'll receive all the love that you deserve for being a great player and, above all, a magnificent person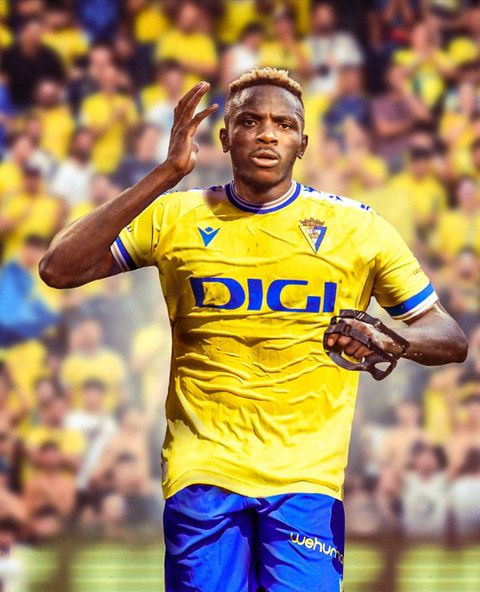 "We would welcome you with open arms."
They posted another message that said, "We are the only club with an account in Nigeria 😎
"We have the best fanbase in the world. Don't think twice"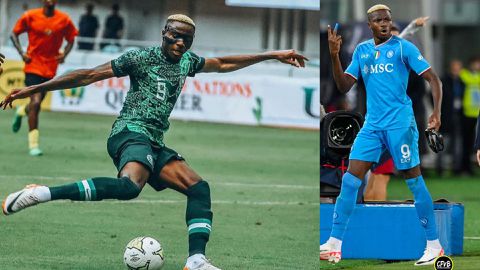 Super Eagles back Osimhen against Napoli TikTok video
The Super Eagles of Nigeria's official social media platforms have responded to the video by Napoli.
The Super Eagles account responded by posting a compilation of Osimhen's penalty goals for the Super Eagles.
Osimhen scored penalties for the Super Eagles of Nigeria against Sierra Leone, Sao Tome and Principe.
Osimhen scored penalties to finish top scorer in the qualification campaign as the Super Eagles picked up a ticket to the 2024 Africa Cup of Nations (AFCON).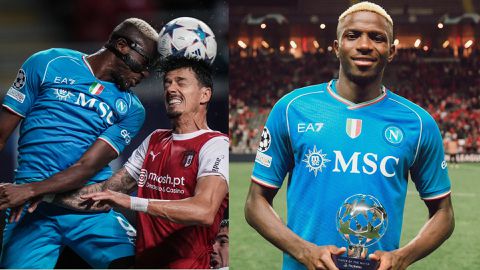 Before the game against Bologna, Napoli, won the Man of the Match award as Napoli defeated Braga in their Champions League opener.
Osimhen is now expected to have an approach from top sides Manchester United, Liverpool, and Arsenal when the transfer window resumes in January.
Related content