Connecting with his Nigerian roots Bukayo Saka is set to team up with Lagos State Governor Babajide Sanwo-Olu.
Bukayo Saka, an international football player for England of Nigerian heritage, is now in Lagos, the capital of West Africa.
On May 31, 2023, the 21-year-old forward landed at Lagos' Murtala Muhammed International Airport.
Saka is set to spend part of his holiday in Lagos after a grueling 2022–2023 Premier League season.
As Arsenal finished second in the Premier League behind eventual champion Manchester City, the young player had a significant impact.
Bukayo Saka and Nigeria
Saka's new deal with the Gunners, which runs through 2028, also included a substantial salary raise at the end of the season.
Saka, who was raised by Nigerian immigrants in the UK, had always been expected to play for the Super Eagles, but he chose to represent his home country, England, instead.
Bukayo Saka and Lagos State governor Babajide Sanwo-Olu
Following the arrival of Saka, there are now reports that the Arsenal man is set to meet with top government officials.
Saka will reportedly meet with the two-term governor of Lagos State, Babajide Sanwo-Olu.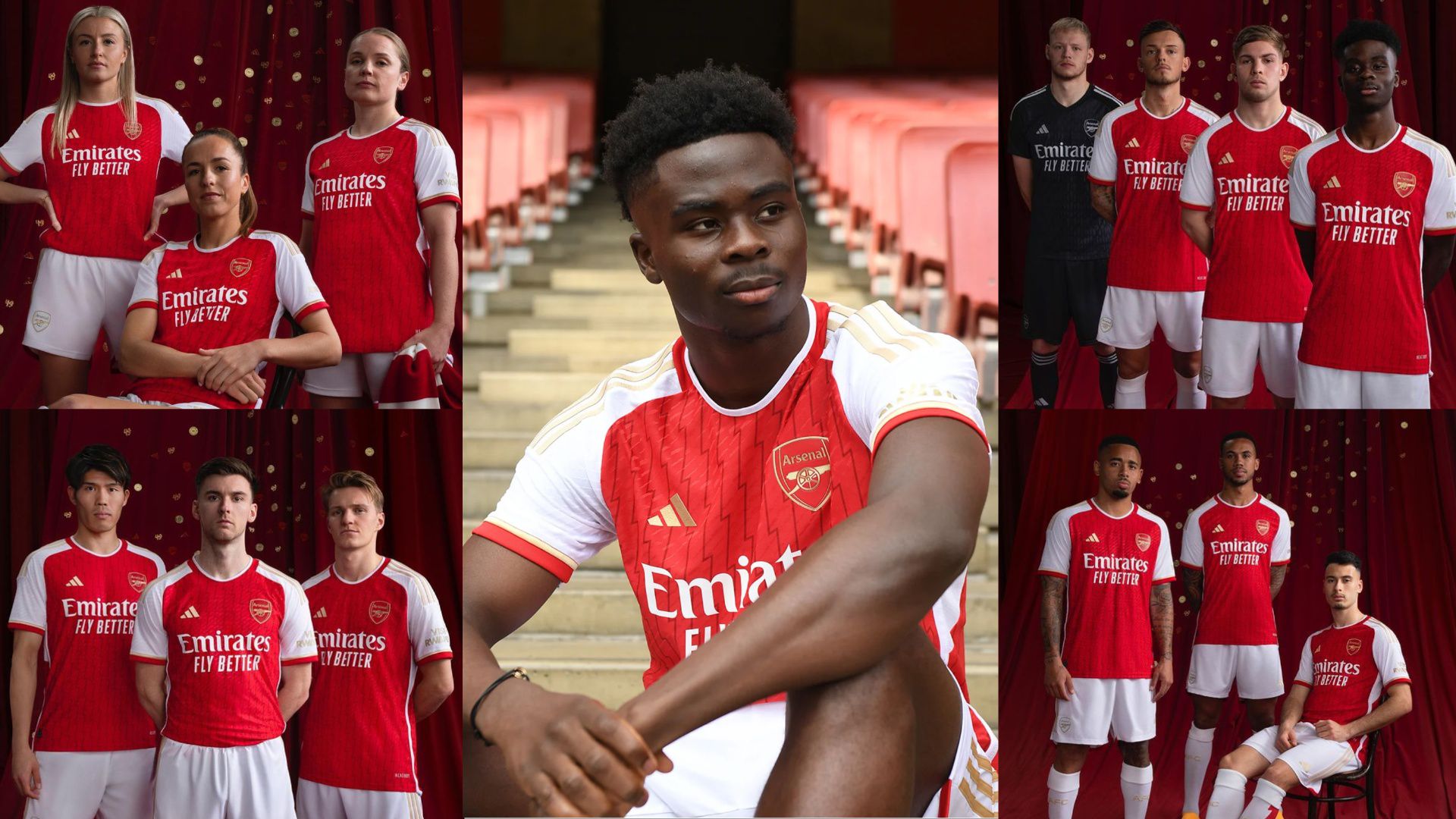 The Lagos State Government and Bukayo Saka's team have yet to confirm this meeting, but the reports are based on speculation that has gone viral on social media.
Saka, who modeled the new Arsenal and Adidas home jerseys for the 2023/24 season, is a fan favorite and is also expected to have a meet and greet with fans before leaving.
Pulse Sports will continue to provide more information about Saka's stay in Lagos before his return to Europe.
Related content