Legal nurse consultant Tammy T Wilson, best known as the mother of NFL star Russell Wilson, has played a pivotal role in her son's ascent to superstardom. Here is all there is to know about her.
Who is Tammy T Wilson?
Tammy T Wilson is a nurse director and consultant, as well as the mother of American football quarterback Russell Wilson, who currently (as at November 2023) plays for the Denver Broncos in the National Football League (NFL).
Tammy T Wilson's career
Per her website, Tammy has been a registered nurse since 1988, with "a clinical background in intensive care surgery working with open heart surgery, neurovascular surgery,and general surgery patients. She has also worked on neurovascular telemetry and medical surgical floors."
Before embarking on her nursing journey, Tammy served as a counsellor at a shelter for battered women and worked as the administrative assistant to the Dean of Education at Xavier University in Cincinnati, Ohio.
Tammy earned her Bachelor of Arts in Speech Communications from the University of Virginia in 1981. Subsequently, she pursued her Masters of Education in Counseling at Xavier University, completing the program in 1983. Following this, she furthered her education at the University of Cincinnati, where she obtained her Bachelor of Science in Nursing in 1987.
Tammy T Wilson's age
Tammy Wilson was born in the United States on November 4, 1959. She is 64 years old.
Tammy T Wilson's husband
Tammy Wilson is the widow of Russell's father, Harrison Benjamin Wilson III, a lawyer, who passed away following complications from diabetes in 2010.
Harrison was part of the Dartmouth College Class of 1977, and played football during his four years in college. He also played and excelled at baseball.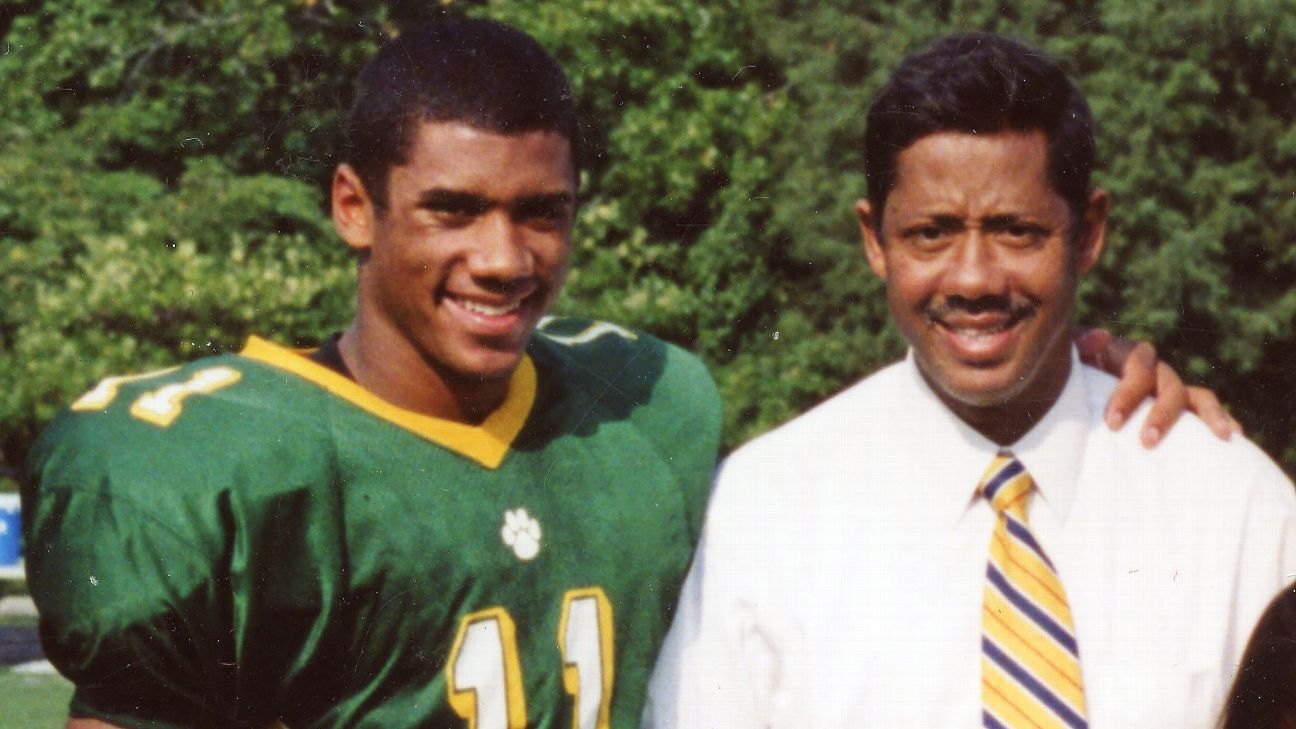 In 1976, Harrison achieved the distinction of being selected for the First Team All-Ivy and simultaneously shattered a team record for receiving yards that had stood for 23 years. Subsequently, in 1980, he undertook a tryout with the San Diego Chargers. Although he participated in the preseason, his journey with the team was cut short later that same year.
After graduating college, Harrison studied law at the University of Virginia School of Law.
His marriage to Tammy yielded three children: Harrison IV, Russell and Anna, all of whom were raised in the Christian faith.
Tammy T Wilson's net worth
Tammy Wilson's personal net worth is difficult to determine. However, she enjoys a strong relationship with her son Russell Wilson, whose career as an athlete has seen him amass a net worth in the region of $165 million.
In 2019, Russell presented his visibly overwhelmed mother with a house as a Mothers' day gift. In a short video posted to YouTube and Instagram, Russell said, "All these years you have never asked me for anything... only thing you ever wanted is for me to LOVE. Well thanks for loving us the way you do. This ones for you. I love you momma."
Tammy T Wilson and Russell Wilson
Russell has established a notable reputation as an outstanding quarterback with the Denver Broncos. His athletic accomplishments, leadership abilities, and commitment to philanthropy have garnered him acclaim both within and beyond the realm of football.
Russell enjoys a close relationship with mother Tammy, who he credits with playing a significant role in his moral and religious upbringing, as well as in his commitment to philanthropy and charitable endeavours. The Why Not You Foundation and the Why Not You Academy are among the organisations he has established.
Harrison and Tammy played a pivotal role in instilling in their children not only the drive to achieve greatness in life but also the importance of making a positive impact on the community.
In expressing his gratitude to his parents, Russell said, in an interview with former team the Seattle Seahawks, "My dad always emphasised the significance of leaving a mark on a place, the hashmark in between. The goal is not just to accomplish personal success but to simultaneously contribute to the betterment of the community.
"I believe in encouraging people and instilling a sense of belief in them. That's why I frequently visit hospitals; my mom, who was an ER nurse, inspired me with her dedication to helping others in various ways."
He often shares adorable pictures of them together on his social media and, as stated previously, he gifted her a house in 2019.
Tammy T Wilson's son Russell Wilson's career bio
In 2006, Russell Wilson commenced his collegiate journey at North Carolina State University, where he achieved the distinction of being the inaugural freshman quarterback to receive all-ACC first-team honours while representing NC State.
Transitioning to the University of Wisconsin for his senior year, he contributed to their 2011 college football season, culminating in a remarkable senior campaign that led his team to a Big Ten championship. Wilson's exceptional passing skills also resulted in the establishment of a new NCAA record.
Despite initial scepticism about his size, which was perceived as less than ideal for the NFL, Russell Wilson garnered unexpected interest from the renowned Seattle Seahawks. Subsequently, in May 2012, he inked a four-year contract with the Seahawks and marked his preseason debut against the Kansas City Chiefs.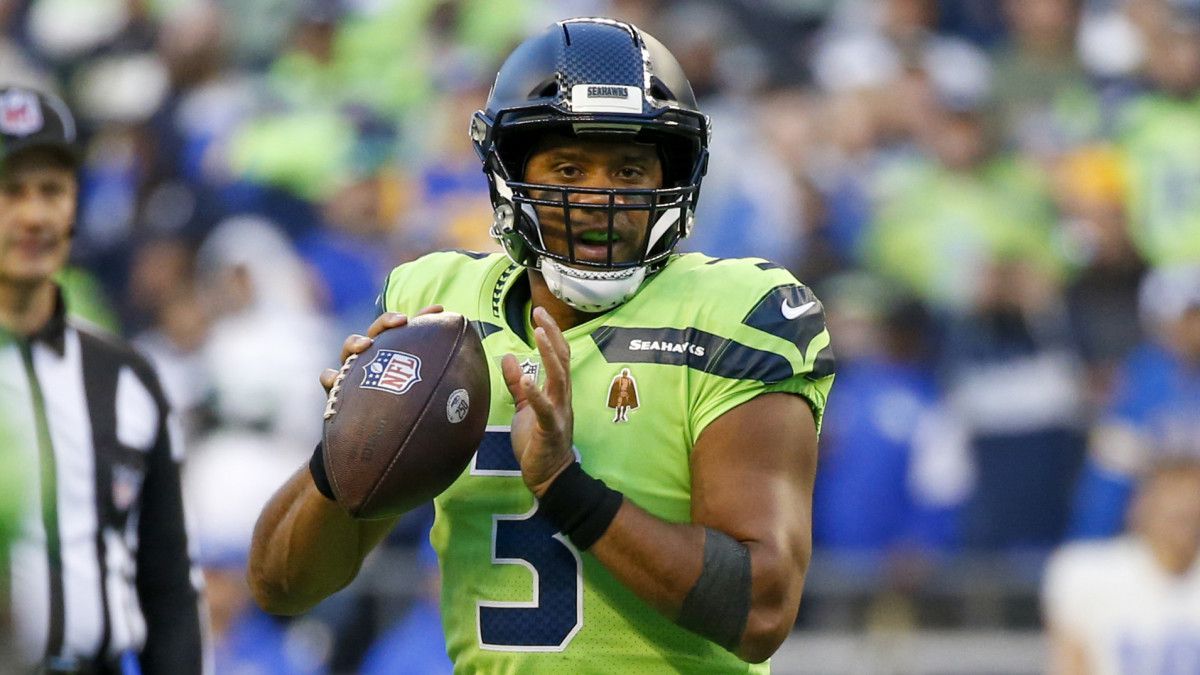 His prowess on the field was evident in the 2013 Super Bowl Season, concluding with 26 touchdown passes and nine interceptions. By the 13th week, he secured the NFC Offensive Player of the Week for the second time in his career. The Seahawks' victory over the San Francisco 49ers in the NFC championship game propelled them to Super Bowl XLVIII.
Russell's stellar performance during the Super Bowl earned him a notable financial bonus of USD 169,141 from the league's Performance-Based Program. In July 2015, the Seahawks extended his contract for an additional four years.
Setting unprecedented records, Russell Wilson became the sole quarterback in NFL history to deliver three or more touchdown passes without an interception in five consecutive matches. Throughout the season, he shattered various single-season milestones, including the most passing yards, highest passer rating, and most passing touchdowns.
In April 2019, Wilson solidified his commitment to the Seahawks by signing a groundbreaking four-year agreement worth $140 million, establishing him as the highest-paid NFL player at the time. Noteworthy among his achievements is his NFC Offensive Player of the Week title earned for a stellar performance against the Pittsburgh Steelers, where he passed for 300 yards and three touchdowns.
In 2020, Wilson became one of only three quarterbacks in NFL history to throw 30 touchdowns in four back-to-back seasons.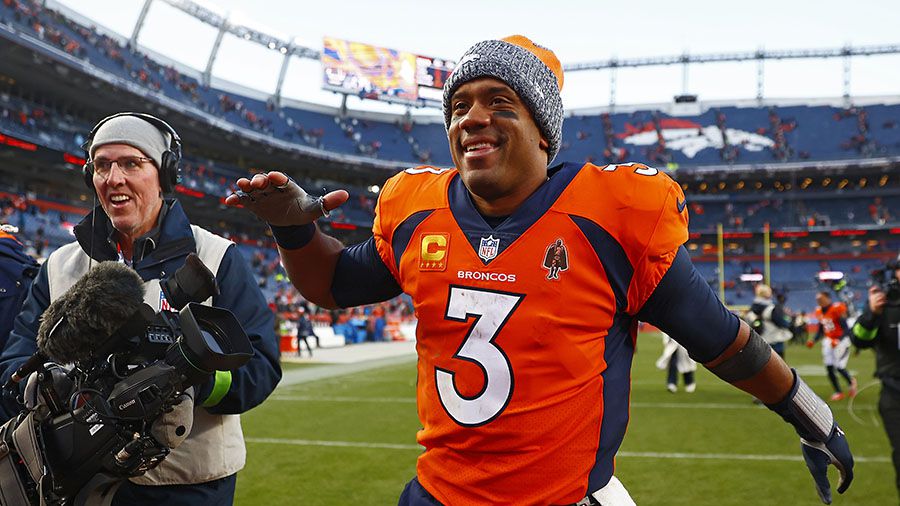 Beyond his athletic prowess, Russell Wilson has become a prominent figure off the field, serving as the face of well-known brands such as Microsoft, Alaska Airlines, Duracell, Bose, Pepsi, and Nike.
Additionally, he diversified his ventures by becoming a co-owner of the European bread brand 'Eat the Ball' in 2014 and launching his apparel line, 'Good Man Brand,' in February 2016. He is also a part owner of Major League Soccer (MLS) club Seattle Sounders.
Following his divorce from Ashton Meem in 2014, he married former RnB artist Ciara.
Tammy T Wilson's Instagram
Tammy Wilson is on Instagram with the handle 'tdubwilso'.