After Saturday's event, the tour will move to Windsor Golf Hotel and Country Club on April 2.
150 budding golfers are expected to take part in the fourth leg of the US Kids Golf Spring Local Tour which will be held on Saturday, March 25 at the Karen Country Club.
The Tour is jointly organized by the US Kids Golf and the Junior Golf Foundation Kenya (JGF), and sponsored by NCBA Bank as part of its commitment to supporting junior golf development in the region.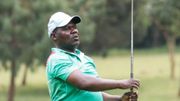 This year's edition boasts an estimated price purse of Ksh254 million.
The tournament will feature junior golfers aged between 5 and 18 years old who will get an opportunity to showcase their skills and compete against their peers in an age-appropriate competition.
JGF president Regina Gachora expressed her excitement towards hosting the event and noted that it will seek to provide a great opportunity for the juniors.
"This event provides a great opportunity for junior golfers to hone their skills and showcase their talent. We believe that this event will go a long way in promoting junior golf development in the region," she said.
The event will provide the junior players with an opportunity to qualify for the US Kids Golf international tournaments by earning points for Priority Status.
The junior golfers will also be looking to qualify for events such as Regional Invitational and the US Kids Golf Regional Championship to be held later on in the year.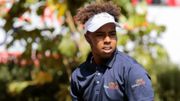 Njoroge is joined by his older brother Mutahi and they will tee up together for the first time on the DP World Tour.
The event follows the first three legs held at the VetLab Sports Club on February 12, Karen Country Club on February 18, and the Royal Nairobi Golf Club that was held on March 5. Following the Karen event, the tour will then move to Windsor Golf Hotel and Country Club on April 2 for the fifth edition.
Speaking ahead of the tournament, Nelly Wainaina, NCBA's Group Director of Marketing and Communication, expressed her excitement about the partnership and highlighted the importance of supporting junior tournaments.