Ngannou reveals conversations with Wilder are at an advanced stage.
Cameroonian-French professional mixed martial artist Francis Ngannou has confirmed his next opponent.
Ngannou is set to take on American professional boxer Deontay Wilder next.
At the start of the year, Ngannou confirmed his exit from the Ultimate Fighting Championship (UFC).
Despite being the reigning heavyweight champion, Ngannou was stripped of the title by UFC President Dana White as they were unable to reach an agreement.
Ngannou to fight Wilder
Ngannou left the UFC and expressed his desire to become a professional boxer.
The Predator as Ngannou is known, called out the elite heavyweight boxers such as Deontay Wilder, Tyson Fury, and Anthony Joshua.
It however now seems, Ngannou has found his match for a boxing fight later this year.
Ngannou was a guest on the MMA Hour with Ariel Helwani and discussed his journey to become a professional boxer,
He explained that a fight with Wilder is at an advanced stage as he cannot wait for Fury and Joshua to get through their opponents.
He said, "Yes, we have had the conversation and at this moment, we're more closer than with anybody else."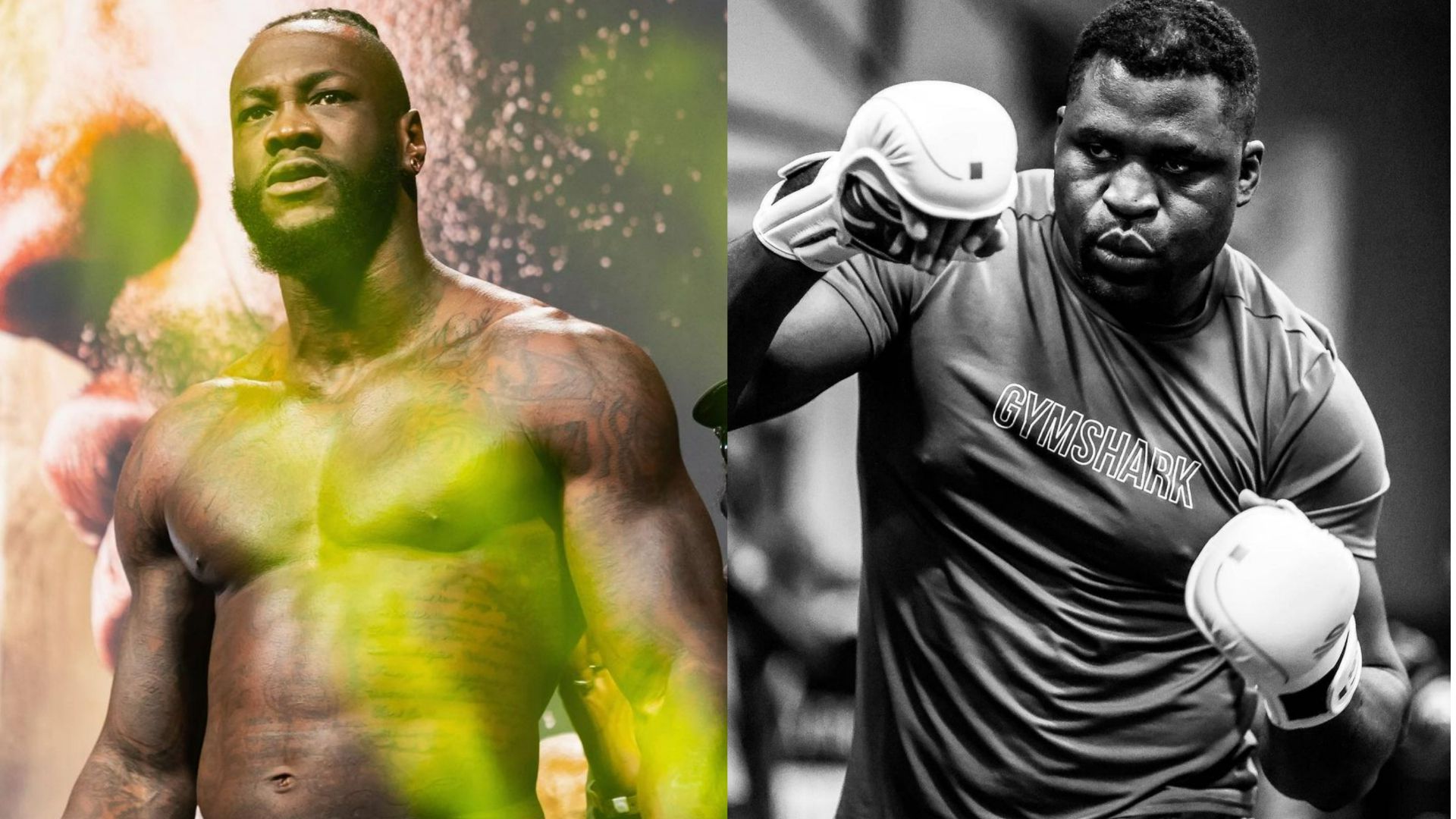 Ngannou then went on to say the fight with Wilder would be explosive despite starting his boxing career against one of teh biggest punchers in teh division.
He added, "I think somebody will take somebody's head off. I would just try [for it] not to be mine. I think that's probably what's going to happen."
On returning to the UFC, Ngannou was uncertain but stated that negotiations are ongoing with some MMA promotions.
He concluded, "I have made a decision. Without making a done deal, I know what my next move is going to be.
"I know that I want to fight boxing first and then after that I will fight MMA. I'm going to sign with one MMA promotion.
"I haven't made a decision on that yet, [but I'm] very close. PFL and ONE FC right now, we are very close. We will see."
"I'm going to do what I'm doing, and what is interesting about it, obviously there is huge money down here, but also, most of this deal has been viewed as a partnership, which is great for me.
Deontay Wilder wants to fight Francis Ngannou in Africa
"I feel well-respected, appreciated. It is different. It feels different. Listen, I never thought there was an MMA promotion that pays more than UFC, or that has [more] money than the UFC.
A fight between Ngannou and Wilder is now expected to be ironed out with several reports stating it is scheduled to take place in Saudi Arabia.