All you need to know about Wilfried Mbappe and Fayz Lamari, the parents and agents of world football superstar Kylian Mbappe.
Everyone knows about Kylian Mbappe, the world football superstar at the top of the game for France and Paris Saint Germain but how about the 24-year-old's parents?
Wilfried Mbappe and Fayza Lamari are the parents of Kylian who also function as his agents, here is all you need to know about each of them.
Who is Wilfried Mbappe?
Wilfried Mbappe was born in Douala, Cameroon, and later moved to France. He is a French-Cameroonian citizen and of African descent.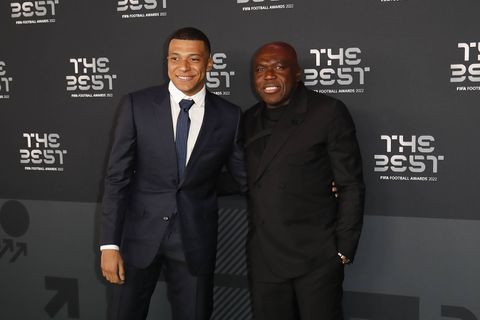 He is a 52-year-old coach and agent who was born on October 11, 1970 but is more popularly known as the father of Kylian Mbappe.
He also functions as the agent of Kylian Mbappe alongside his ex-wife, Fayza Lamari as they both represent the player.
How old is Wilfried Mbappe?
Wilfried Mbappe is currently 52 years old as of September 2023 and was born on October 11, 1970.
Is Wilfried Mbappe Nigerian?
Kylian Mbappé has a Nigerian ancestry. Wilfried moved to Paris, France, from Douala, Cameroon, to start his professional football career. African ancestry can be found in Wilfried's family tree. He has dual citizenship in France and Cameroon because his father was born there.
He consistently shows his support by going to his son's sporting events. Wilfried has spoken out about his father and praised his kid for being dedicated to pursuing his vocation and professional goals.
Wilfried Mbappe profile
Full name: Wilfried Mbappé
Gender: Male
Date of birth: 11 October 1970
Age: 52 years old as of September 2023
Zodiac sign: Libra
Place of birth: Douala, Cameroon
Nationality: French-Cameroonian
Ethnicity: African-American
Religion: Christianity
Height: 5'10" (1.78m)
Weight: 161 lbs (73kgs)
Marital status: Separated
Spouse: Fayza Lamari
Children: Kylian Mbappé, Ethan Mbappé, Jires Kembo Ekoko
Occupation: Football coach and agent
Net worth: $5 million
Wilfried Mbappe career
The father of Mbappé began his career as a professional football player. Later, he moved to France to pursue his sporting career, resided in Bondy, and took on the role of community football coach there. He helped young players hone their football skills.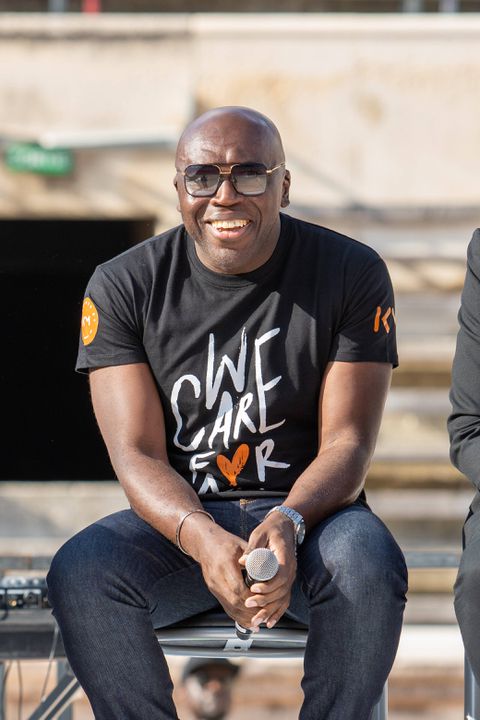 The football coach eventually joined AS Bondy, one of the well-known clubs in the area, where he spent 25 years coaching football and holding various positions. He was chosen as the under 10s through under 17s sporting director.
He became a football agent after leaving AS Bondy. Before Kylian Mbappé joined the WME sports agency, he long served as the player's agent.
Wilfried Mbappe's ex-wife Fayza Lamari
Fayza Lamari is a former handball player and current football agent who was born in the Republic of France in 1974.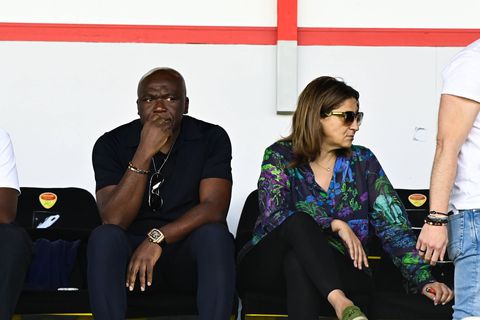 The 48-year-old is more famous for being the mother of global football superstar Kylian Mbappe while also functioning as his agent along with her ex-husband Wilfried Mbappe.
Fayza Lamari married Wilfried Mbappe in 1997 and the couple were believed to have met in France after she relocated from Algeria.
However, having spent more than 20 years together, the pair are now reportedly separated with no clear indication of when exactly it happened.
Fayza Lamari biography
Mohand Sad Lamari and Saliha At-Abbas welcomed Lamari into the world on September 17, 1974, in Bondy, Seine-Saint-Denis, France. We don't know a lot more about Fayza Lamari's parents. However, it is via them that she can trace her ancestry back to the North Algerian Kabyle tribe.
Fayza Lamari profile
Full name: Fayza Lamari
Gender: Female
Date of birth: 17th September 1974
Age: 48 years old as of April 2023
Place of birth: Bondy, Seine-Saint-Denis, France
Residence: Bondy
Nationality: French-Algerian
Ethnicity: Arabic
Religion: Muslim
Height in feet and inches: 5'10"
Height in centimetres: 178
Weight in pounds: 138.9
Weight in kilograms: 63
Mother: Saliha Aït-Abbas
Father: Mohand Saïd Lamari
Relationship status: Divorced
Children: Kylian Mbappé, Ethan Mbappé, Jirès Kembo Ekoko
Net worth: $1 million - $5 million
Fayza Lamari children
Kylian and Ethan Mbappe are two of Fayza Lamari and Wilfried Mbappe's biological sons. Currently, Kylian and Ethan Mbappe represent Paris Saint-Germain. Jires Kembo Ekoko, another son they have, was adopted.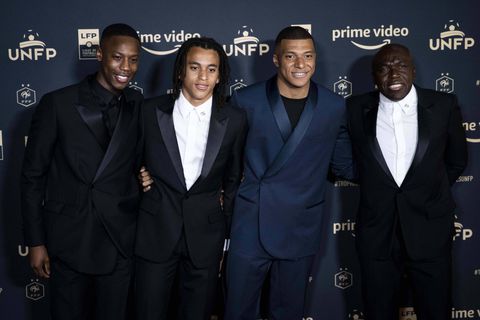 Jires Kembo's current status as a retired professional footballer who once played as a striker for Rennes, all of their sons are active in sports.
Fayza Lamari background
Lamari was formerly a prominent French media figure as well as an Algerian national handball player.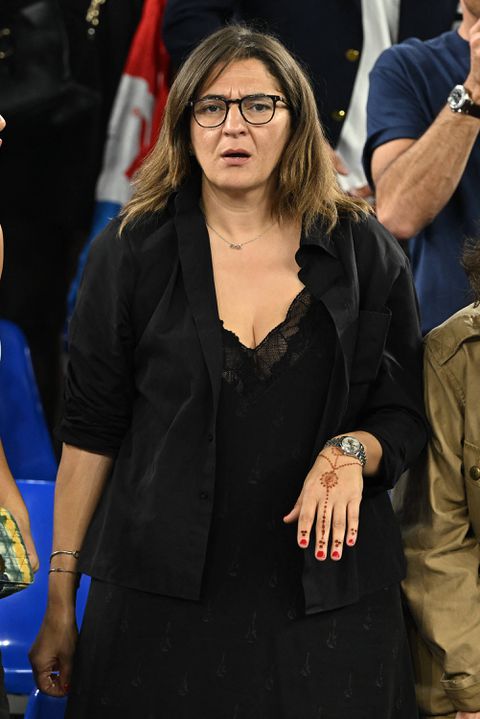 She took excellent care of her family and played the homemaker role to a T before going into the sports industry full-time.
Lamari is recognized for having been crucial to Kylian Mbappe's ascent to fame on a global scale.
Kylian Mbappe profile
In the unlikely event that you forgot, Kylian Mbappe is a French professional footballer who plays as a forward for Ligue 1 club Paris Saint-Germain and captains the France national team. Regarded as one of the best players in the world, he is renowned for his dribbling abilities, exceptional speed, and finishing.
Mbappé began his professional club career in 2015 with Monaco, where he won the Ligue 1 championship in the 2016–17 campaign. Mbappé was born in Paris and reared in the nearby town of Bondy. With a €180 million permanent transfer to Paris Saint-Germain in 2017, Mbappé, then 18 years old, became the second-most expensive player and most expensive teen player in history. He has won five Ligue 1 championships and three Coupes de France with PSG, including a domestic quadruple in the 2019–20 campaign. In addition, in 2020, he guided the team to its first-ever UEFA Champions League final. He ranks third all-time in assists and is the club's leading scorer ever.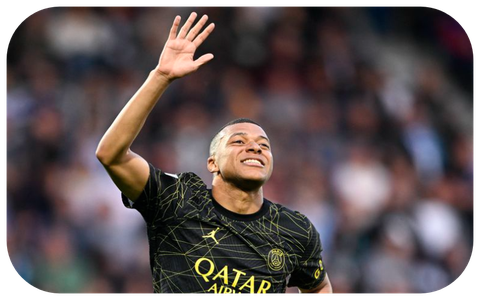 Mbappe earned his senior debut for France in 2017 at the age of 18 on the international stage. Mbappé scored in the World Cup Final of the 2018 FIFA World Cup, becoming the second teenager, after Pelé, to do so and the youngest French player ever to do so.
He contributed to the joint second-highest goal total as France won the competition, and for his efforts, he was given the French Player of the Year and FIFA World Cup Best Young Player trophies.
France made it to the FIFA World Cup final in 2022, where Mbappe set a record for most goals ever scored in a World Cup final while also winning the Golden Boot and Silver Ball.
Read more about Antoine Griezmann's wife, Elena Choperena
Read more about Big Show's wife Bess Katramados