Some of the best defenders in the world have demonstrated leadership in their backlines over the years, dictating and making necessary tackles and interceptions.
Defenders have always been important in football because they ensure that their teams let up fewer goals. Several outstanding defenders have played and are still playing in the world of football.
This position is a challenging aspect of the pitch to evaluate but we have seen good defenders who are excellent and some are good based on their team's shape and style of play.
Building a ranking of the best defenders in the world is difficult because they bring different traits to the field.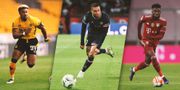 Ranking the top 10 fastest players of the 2022/23 season across Europe's top five leagues.
With the new set of defenders who have shown their defending skills and helped their teams to victories, we take a look at the top 10 best defenders in the world based on their performance and overall skillset.
Best Defenders in the World (2023)
10. Kieran Trippier (Newcastle)
Kieran Trippier moved from Atletico Madrid to Newcastle in January 2022 and has been ever-present in the squad. The 32-year-old was one of the best players for the Maggies in the 2022/2023 season. The English right-back, who joined the Magpies from Atletico Madrid, has established himself as a key player in the defence and has made it into the list of best defenders in the world.
Clean sheets: 14
Assists: 7
Tackles: 71
Tackle success: 69%
Interceptions: 43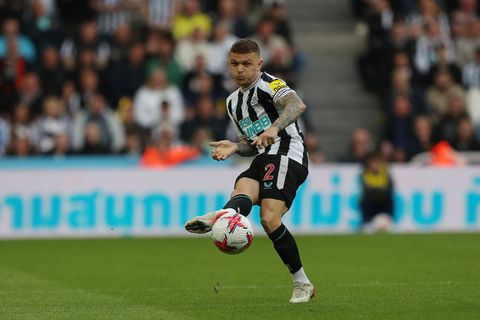 9. Nathan Ake (Manchester City)
Manchester City defender Nathan Ake has been tremendous for his team this season. The central defender was mostly used as a left-back by Pep Guardiola and played the position excellently. Ake's ability is based on his positional play and strength on the ball. His performance has helped his team win their third Premier League title in a row and are also in the Final of the UEFA Champions League and FA Cup final.
Clean sheets: 6
Tackles: 26
Tackle success: 46%
Clearances: 47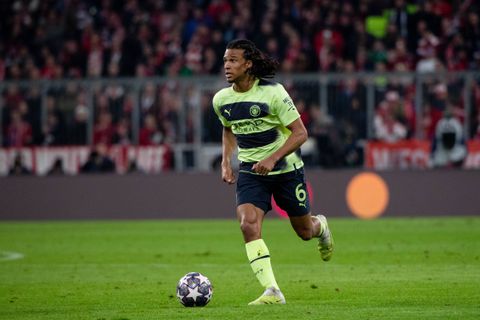 8. John Stones (Manchester City)
John Stone was bought from Everton for £47.5 million but could not justify his price tag and failed to hit the ground running. However, the Englishman revived his City career last season after impressing in City's title-winning team. The 29-year-old was important in Man City's winning streak, playing several roles for Pep Guardiola. He was deployed as a right-back and also as a defensive midfielder.
Clean sheets: 5
Tackles: 23
Tackle success: 57%
Clearances: 38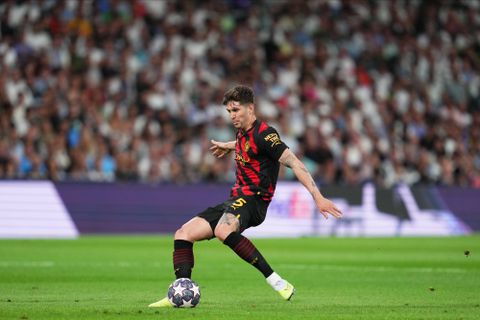 7. Achraf Hakimi (Paris Saint Germain)
For a time now, Achraf Hakimi has been on the rise. The right-back displayed his talent at the most recent World Cup in Qatar when he was a key member of the Morocco Men's National Football team's defence as they placed fourth in the competition.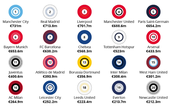 England's big six sides dominate the top 10 richest teams in world football.
He has also been a consistent player since his arrival at Paris Saint-Germain in 2021, he has been a dependable presence. He is a special player that can operate as a winger, left-back, or right-back. Hakimi is a fullback from the current era who excels not only on the defensive side but also when playing offensively.
Goals: 5
Assists: 3
Clean sheets: 8
Tackle success 48%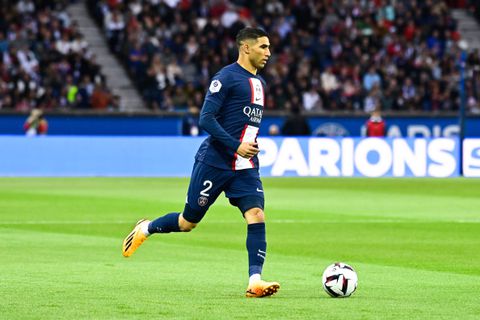 6. Kim Min-Jae (Napoli)
Kim Min-Jae, who was signed from Fenerbahce in the summer to replace Kalidou Koulibaly, has made an impressive start to his time at Napoli as the Naples-based team dominated the Serie A.
The 25-year-old is a solid presence at the centre of the Napoli defence. He is an excellent game reader and frequently employs his knowledge to intercept passes intended for opposing strikers. He is also good at playing from the back
The South Korean's performance last season has helped Napoli secure their first Serie A title in 30 years
Clean sheets: 14
Tackle success: 93%
Tackles: 54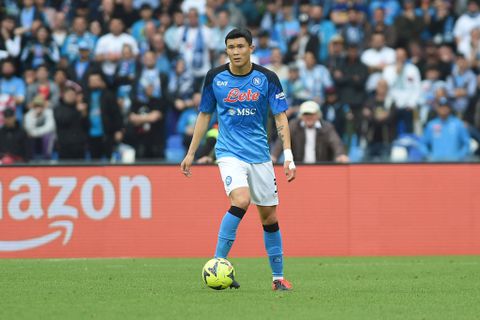 5. Marquinhos (Paris Saint Germain)
Marquinhos has been a solid rock for PSG since the departure of Thiago Silva. His technical proficiency and quickness make him a different type of defender from others. The Brazilian has been at the heart of PSG's defence and captained his side to their second Ligue title. His consistent performance has placed him among the best defender in the world.
Clean sheets: 10
Tackle success: 59%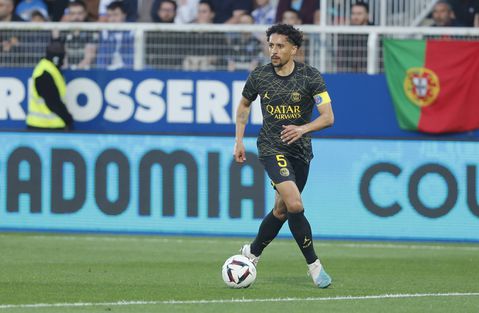 4. Lisandro Martinez (Manchester United)
Martinez left Ajax and joined Manchester United during the summer transfer window. The 24-year-old was an important member of the United team before sustaining an injury against Sevilla. He won the World Cup 2022 while playing for Argentina and was instrumental in their defence setup. Martinez is a skilled defender who goes by the Nickname "the Butcher" due to his ferocious style of play.
Clean sheets: 8
Tackles: 54
Tackle success: 52%
Interceptions: 33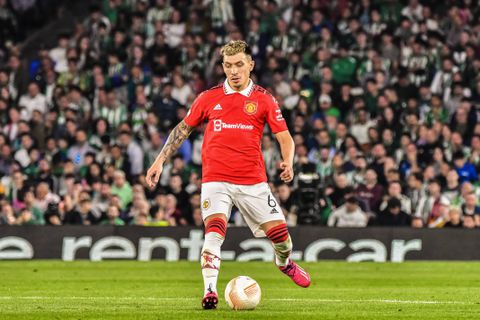 3. William Saliba (Arsenal)
William Saliba is playing at an exceptionally high level for Arsenal's defence, and his performances have been superb in the 2022–23 campaign.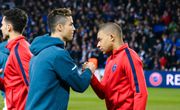 The list keeps changing every year as does their respective earnings. Pulse Sports takes you through the top ten most paid footballers in the world.
The French defender is tough in his defence yet calm on the ball in tense circumstances. Saliba, who is still only 21 years old, is securing his place in France's senior team and has embodied everything admirable about Arsenal's remarkably strong start to their Premier League campaign.
Clean sheets: 11
Tackles: 34
Tackle success 59%
Interceptions: 19
Clearances: 82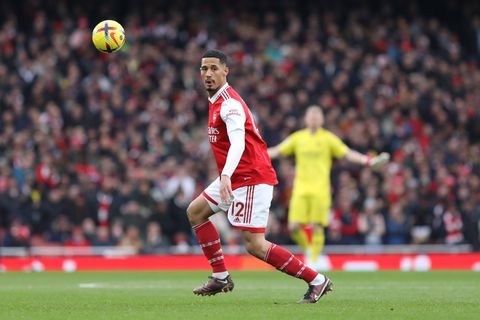 2. David Alaba (Real Madrid)
David Alaba is not only considered among the best centre-backs in the world, but he is also a top-notch left-back, a solid midfielder, and a competent left winger.
The Austrian has consistently played in the backline that helped Real Madrid win La Liga and the Champions League last season and has also been influential this season. The 30-year-old can play multiple positions across the backline and midfield.
He possesses all the qualities you look for in a defender from technique, poise while handling the ball, speed, power, and, to top it all off, a keen sense of the game.
Clean sheets: 4
Tackle success 51%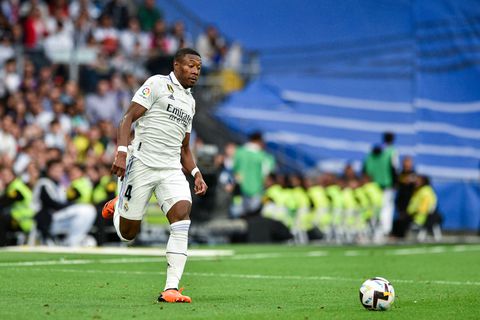 1. Éder Militão (Real Madrid)
One of Real Madrid's most reliable players is Éder Militão. The Brazilian has established himself as a terrific and dependable member of Los Blancos' defence.
The 25-year-old has defensive awareness and quick feet which makes him a dangerous opponent for strikers to face.
Militao, a two-time Champions League and La Liga champion contributed significantly to Los Blancos' success. He is rarely found wanting in the defence and can make recovery runs enabling him to return to back to defend. The Brazilian has built his reputation across Europe, making him one of the best defenders in the world of football.
Clean sheets: 10
Tackle success 65%