Victor Osimhen's future at Napoli is still in doubt with the Nigerian still having issues with his new contract with the club.
There is now a tremendous deal of ice between Osimhen and De Laurentiis, the president of Napoli, and it is getting harder to tell who is responsible for what.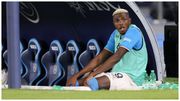 Nigeria Super Eagles' Victor Osimhen is yet to commit to a new deal with Serie A champions SSC Napoli.
The Super Eagles star is yet to sign a new contract with Napoli with both parties far off from reaching an agreement.
The striker's future is still in doubt and top European clubs are monitoring his contract issue with Napoli.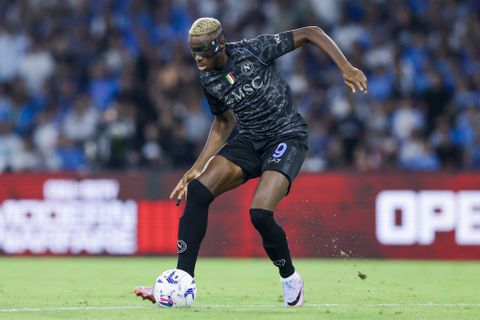 Osimhen's contract issue
Osimhen and Napoli are still far off in the contract negotiation and it's looking likely he will leave next summer.
Even though there are still a lot of differences in opinion, there has always been flexibility for negotiation based on the work offer.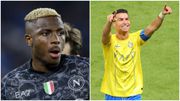 Nigeria Super Eagles striker Victor Osimhen runs the rule on Cristiano Ronaldo's role in the rise of the Saudi Pro League.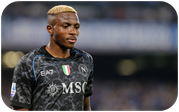 Napoli are struggling with Victor Osimhen's injury and could wait for a longer period for the forward to return to action.
The release clause is the major issue; according to Osimhen and his agent, it's simple and inexpensive, but De Laurentiis wants to set it at a sum greater than 200 million.
According to Liverpool FC News on X, "A "great frost" has reportedly formed between Napoli forward Victor Osimhen and chairman Aurelio De Laurentiis as the Nigerian looks to decide his future."
Meanwhile, Osimhen is a top target for big European clubs and is considered one of the top 5 number 9s in the world.
Chelsea had expressed some interest in Liverpool last summer, but Liverpool has moved forcefully with multiple direct conversations.
Osimhen will be able to make a move to the Premier League if his contract negotiation is not sorted out before the summer transfer window.