'You are the world's creepiest creep' - Mayara Zamboni, the girlfriend of Super Eagles defender Leon Balogun says following impersonation attempts on social media.
Mayara took to social media to raise alarms over impersonation attempts on social media.
The 29-year-old Brazilian model is the girlfriend of Super Eagles and Queens Park Rangers centre-back Leon Balogun.
Mayara who is very active on social media took to Instagram on Sunday to sound out a warning to the alleged imposters her Ig story, while stating that she had already been blocked in her attempts to tag the page.
In the first story, which featured a screenshot of the fake page bearing another name but using her[Mayara] pictures, she wrote: 'Can you please report this Creep? Can't tag coz it coz I'm blocked.'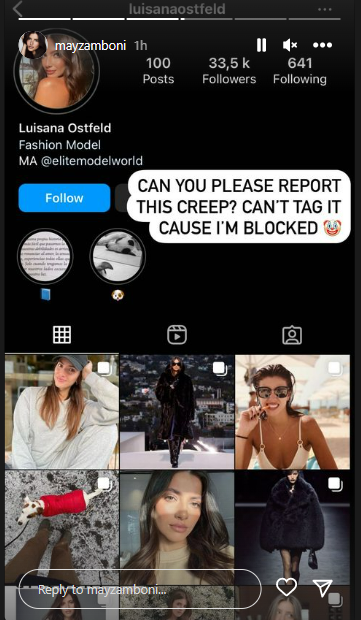 The fake page has over 33k followers, that's 20k followers more than Mayara's real Instagram page.
Another story showed a screenshot of a fan page bearing a different name and her photos but with 4k followers.
Mayara wrote again: 'She has a fan page?! As far as fake accounts go, this one has crossed all lines. You are the world's creepiest creep. Congrats.'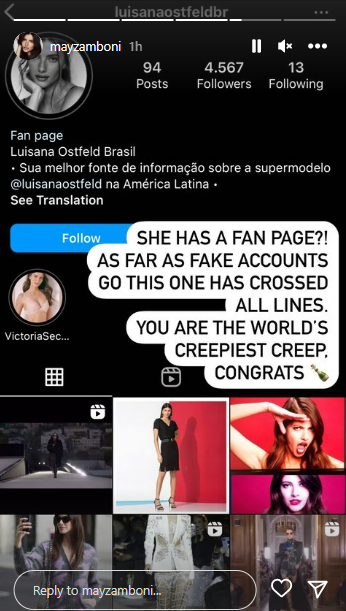 As if that was not enough, the alleged impostor appeared to have suggested the Brazilian model was contesting for Miss Argentina, using the face of Mayara, to which she reacted with a caption that read: 'Imagine if I win Miss Argentina.'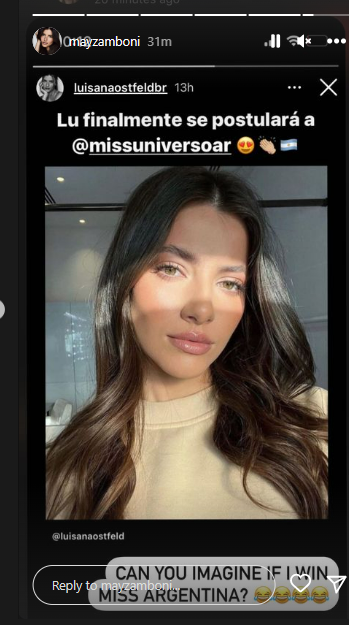 Mayara Zamboni is certainly one of the most beautiful Super Eagles wags of all time.
The stunning 29-year-old model effortlessly slays in social media, often reminding fans of her beauty through her posts.
Of course, the latest attempts to impersonate her have not gone down well with the Brazilian supermodel.
Mayara Zamboni and Leon Balogun's relationship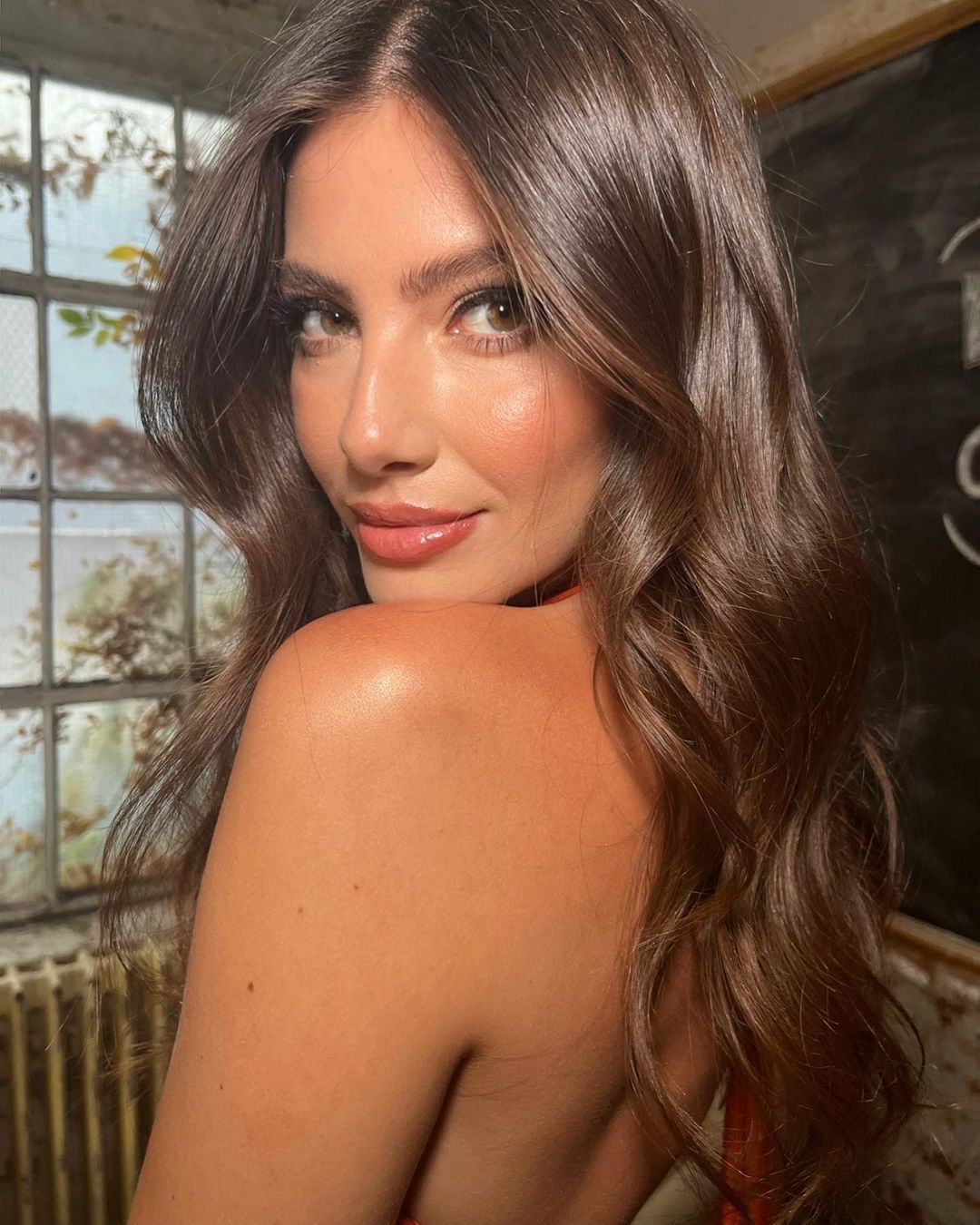 Mayara Zamboni and Leon Balogun have been dating for quite some time now.
Although, it is not exactly known when the pair started seeing each other officially.
In as much as Balogun and Zamboni love to keep their relationship life private, they find a lot of pleasure in PDA, often sharing photos together and showing love to each other on Instagram.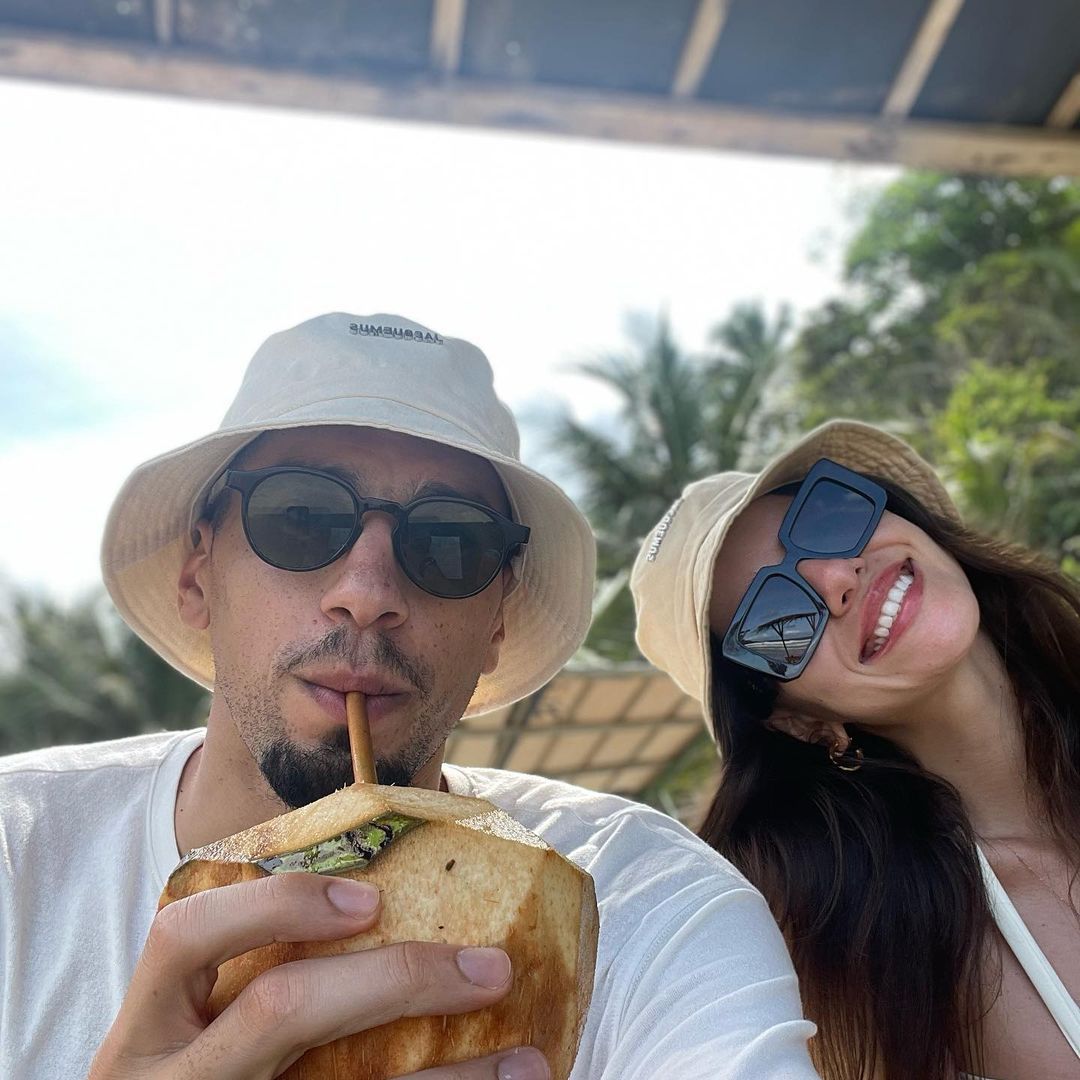 Last year, Mayara got a Halloween gift for her boyfriend which he in turn reposted online.
And even though Balogun was absent at the World Cup in Qatar last year after Nigeria failed to qualify, the former Rangers star was with his girlfriend in her native Brazil, while cheering her nation to glory.
The love between the pair continues to grow stronger and we can only expect it to get better.
Related content