Mikel Arteta is set to face an FA charge after he called refereeing decisions in the match between Arsenal and Newcastle "embarrassing" and "a disgrace"
Spanish gaffer Mikel Arteta has risked the wrath of the English FA after his recent outburst about the state of refereeing in the Premier League earned him a disciplinary charge.
Arteta slams referees after Newcaslte loss
Arteta was incensed after Arsenal's first loss of the season against Newcastle when a controversial Anthony Gordon goal ended the Gunners' unbeaten start to the season after 11 games.
The Gunners' gaffer was among the large populace who believed that there had been a number of infringements during Newcastle's eventual winning goal, and called the refereeing during the match "embarrassing" and "a disgrace."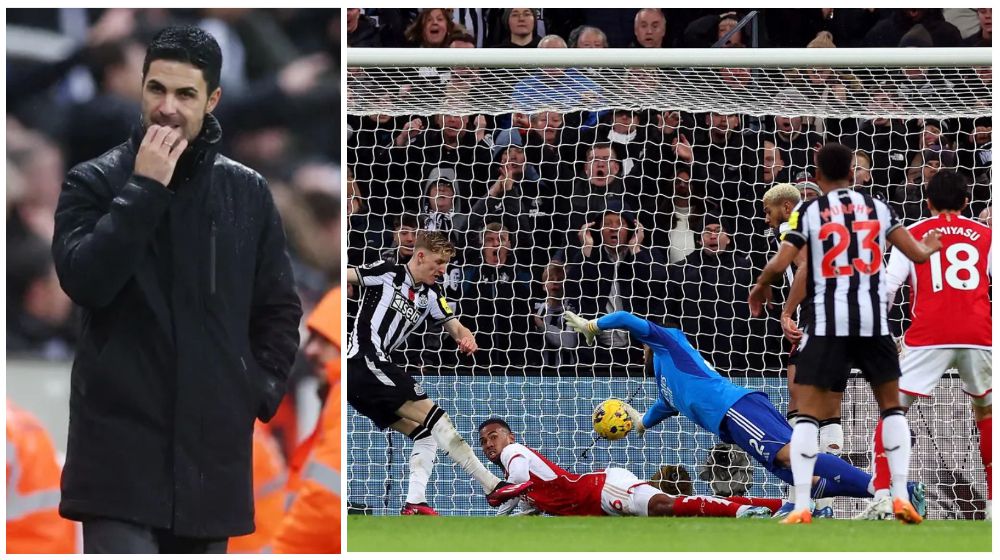 Speaking after the Newcastle match, Arteta told Sky Sports, "It's a disgrace. It's embarrassing. That's how I feel and that's how everybody feels in that [dressing] room.
"You cannot imagine the amount of messages we've got saying this cannot continue. It's embarrassing. I'm sorry, embarrassing."
Arteta facing FA Charges
Arteta also proclaimed that Arsenal would not accept the quality of refereeing that they faced against Newcastle, saying, "I feel sick, that's how I feel. I feel sick to be part of this. It is not good enough and we cannot accept that."
Following this outburst, the FA have now decided to charge Arteta with misconduct over his utterances.
Their official statement read, "Mikel Arteta has been charged with a breach of FA Rule E3.1".
"It happens following comments that he made in media interviews after Arsenal's Premier League game against Newcastle United on Saturday 4 November."
An independent review panel found that the decision to allow Newcastle's goal stand against Arsenal was the correct one, which would have further annoyed Arteta and Gunners' fans.
Related content