Former Manchester City striker Sergio Aguero talks about Pep's treble-winning Barcelona side and the current City squad.
Manchester City legend Sergio Aguero believes that Pep Guardiola's treble-winning Barcelona team cannot be compared to his current Manchester City side, even if they win the treble as well.
The Cityzens have been crowned Premier League champions and are two finals away from clinching a historic treble—an FA Cup final against Manchester United and a UCL final against Inter Milan.
Guardiola on course to win two trebles
If the English top-flight champions win the two finals, they will become only the second Premier League club to win a treble after their neighbours, Manchester United, did in 1999.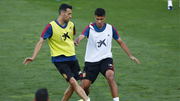 Barcelona's outgoing defensive midfielder Sergio Busquets names Manchester City's Rodri as his preferred replacement.
However, Guardiola has already won a treble in his first top-flight job at Barcelona, sparking comparisons between that team and his current City side.
What Aguero said
The Manchester City record scorer was asked if both teams are comparable, and he rejected the idea, citing differences in eras and leagues.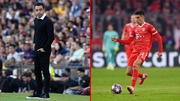 Barcelona's manager Xavi Hernandez talks about a missed opportunity in the January transfer window with Joao Cancelo.
He believes both teams are unique in their own way, the Catalan club for their dominant midfield and Lionel Messi, and the current City team for their dominance in what Aguero calls the most competitive league in the world.
"It is not comparable because the times are different and the leagues too," he told Stake.com
"But they are surely teams that left and leave their mark and that have their place in history.
"The one from Barca with a midfield that is one of the best of all time, with Busquets, Xavi, Iniesta and, fundamentally, due to the presence of Messi, which makes it unrepeatable.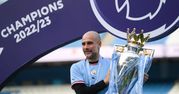 Manchester City boss Pep Guardiola has offered an insight into his successful managerial career as the Etihad club aim to complete a historic treble.
"City for their perseverance, for having managed to be dominant in the most competitive league in the world and staying at the top for many consecutive years, something very difficult to achieve."
Meanwhile, Barcelona boss Xavi Hernandez has revealed that the club were interested in signing Joao Cancelo on loan in the January transfer window before he joined Bayern Munich.