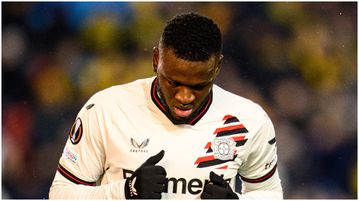 Nigeria's Victor Boniface celebrated his fourth match in the Europa League with a goal for Bayer Leverkusen.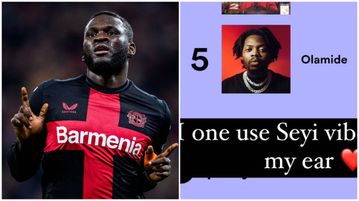 Nigeria's Victor Boniface has shared his top songs of the year for 2023 after Spotify unwrapped was released.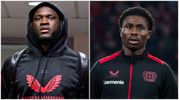 Bayer Leverkusen could be without no fewer than five key players including Nigeria's Victor Boniface and Nathan Tella when AFCON kicks off next year.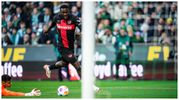 Victor Boniface's goals for Bayer Leverkusen have dried up after another quiet outing in the Bundesliga.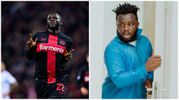 Comedian Sabinus could not hide his admiration for Nigerian and Bayer Leverkusen star Victor Boniface after a FIFA experience.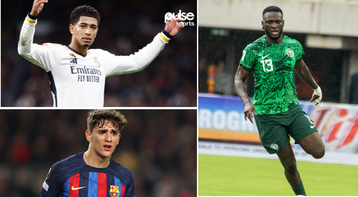 Nigerian striker Victor Boniface has been nominated for Globe Soccer's Emerging Player of the Year Award, along with several other youngsters.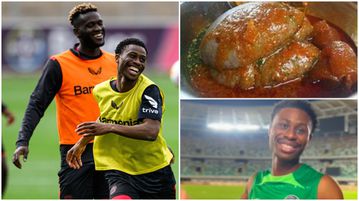 Nigeria Super Eagles' latest star Nathan Tella has had his first taste of Nigerian food courtesy of clubmate Victor Boniface.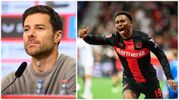 Bayer Leverkusen's manager Xavi Alonso believes Nathan Tella is a good winger with the right quality that Jose Peseiro's Nigeria Super Eagles could use.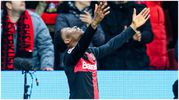 A stellar week for Nathan Tella ends with a call-up to Nigeria and his maiden goal for Bayer Leverkusen, with Victor Boniface caged.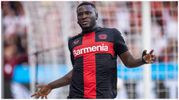 The midfielder believes Victor Boniface of Bayer Leverkusen is the solution to Arsenal's striker problems.