The 2023 season kicked off with only one match on Saturday, March 4.
As a part of preparations for the 2023 season, the Nigeria National League (NNL) have confirmed venues where fans can watch their favourite teams this season.
The 2023 season will see 43 teams participate across eight groups and two conferences, with the top teams from each group, progressing to a Super 8 playoff tournament.
The Super 8 is designed to not only determine the winner of the 2023 season but would also determine the four of eight group winners that would get promoted to the Nigeria Premier Football League (NPFL).
With one game already played so far, and many more to be played over the next couple of months, here are the stadiums to host NNL teams this season.
Bwari Township Stadium, Abuja
EFCC FC (A1)
Hypebuzz (A1)
Mailantarki Care (A1)
City FC (A2)
FWC Champions (A2)
NAF FC (A2)
Mobolaji Johnson Arena, Onikan-Lagos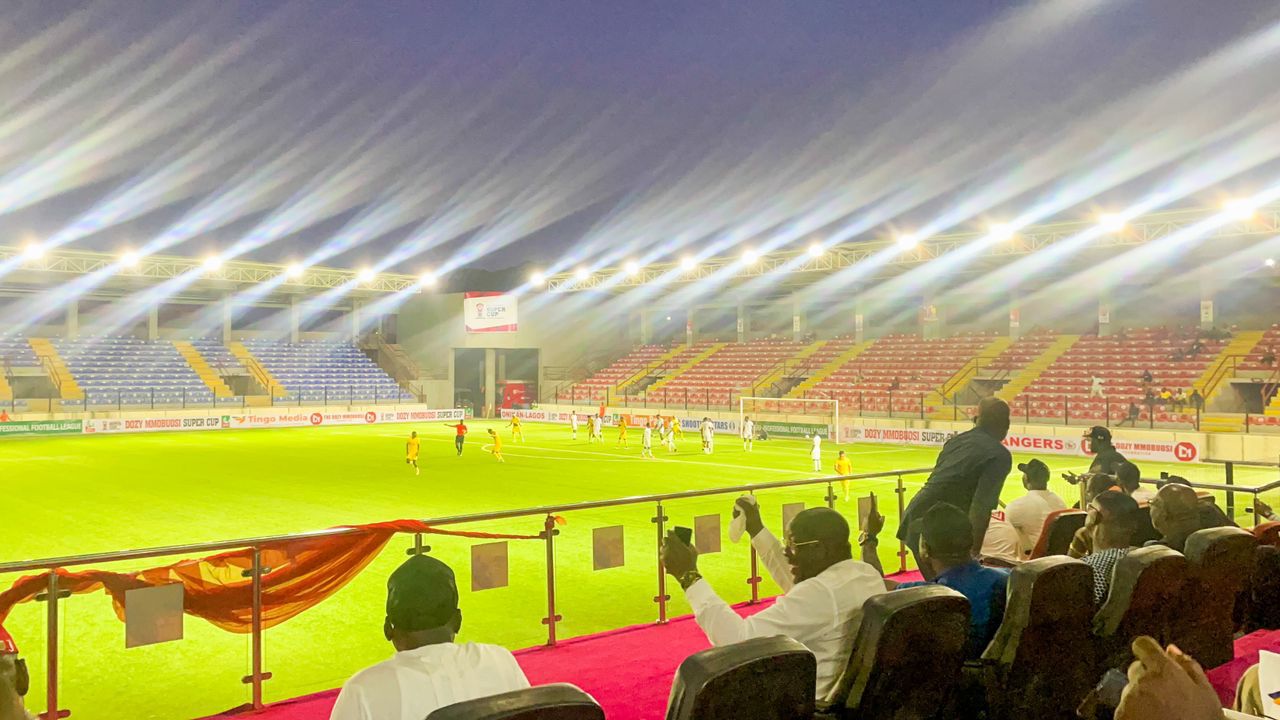 Joy Cometh FC (B2)
Sporting Lagos (B2)
Smart City (B2)
Ikorodu City (B3)
Madiba FC (B3)
Soun Stadium, Ogbomoso
ABS FC (A1)
Crown FC (B2)
Muhammadu Dikko Stadium, Katsina
Katsina United (A2)
Malumfashi (A3)
Dipo Dina Stadium, Ijebu-Ode
Gateway United (B2)
Ijebu United (B2)
Eket Stadium, Akwa Ibom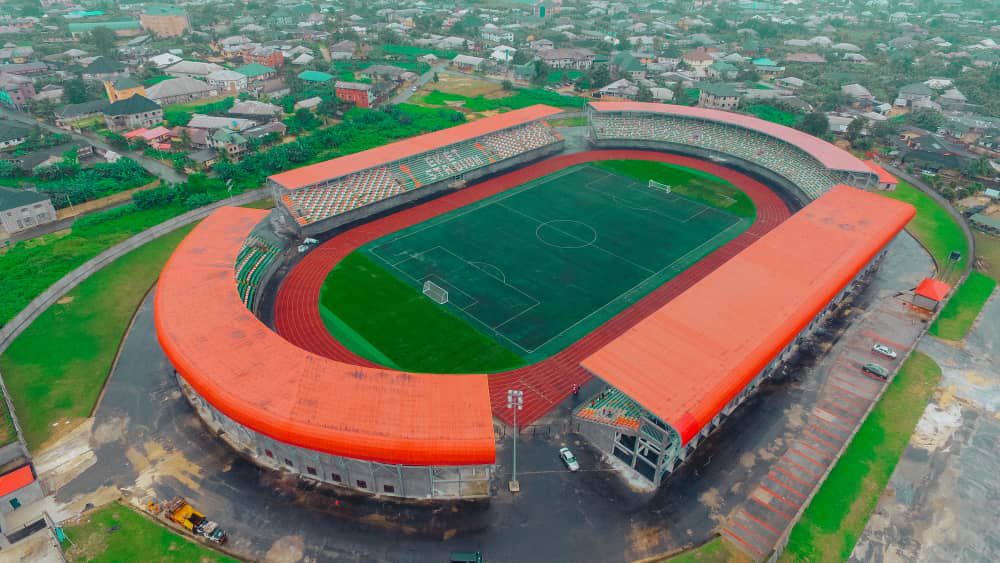 FC One Rocket (B1)
Vandrezzer (B1)
Ikot Ekpene Stadium, Akwa Ibom
Ibom Youths (B4)
Jos Township Stadium
Mighty Jets (A1)
Confluence Stadium, Lokoja
Kogi United (A1)
Kazaure Township Stadium
Jigawa Golden Stars (A2)
Ahmadu Bello Stadium, Kaduna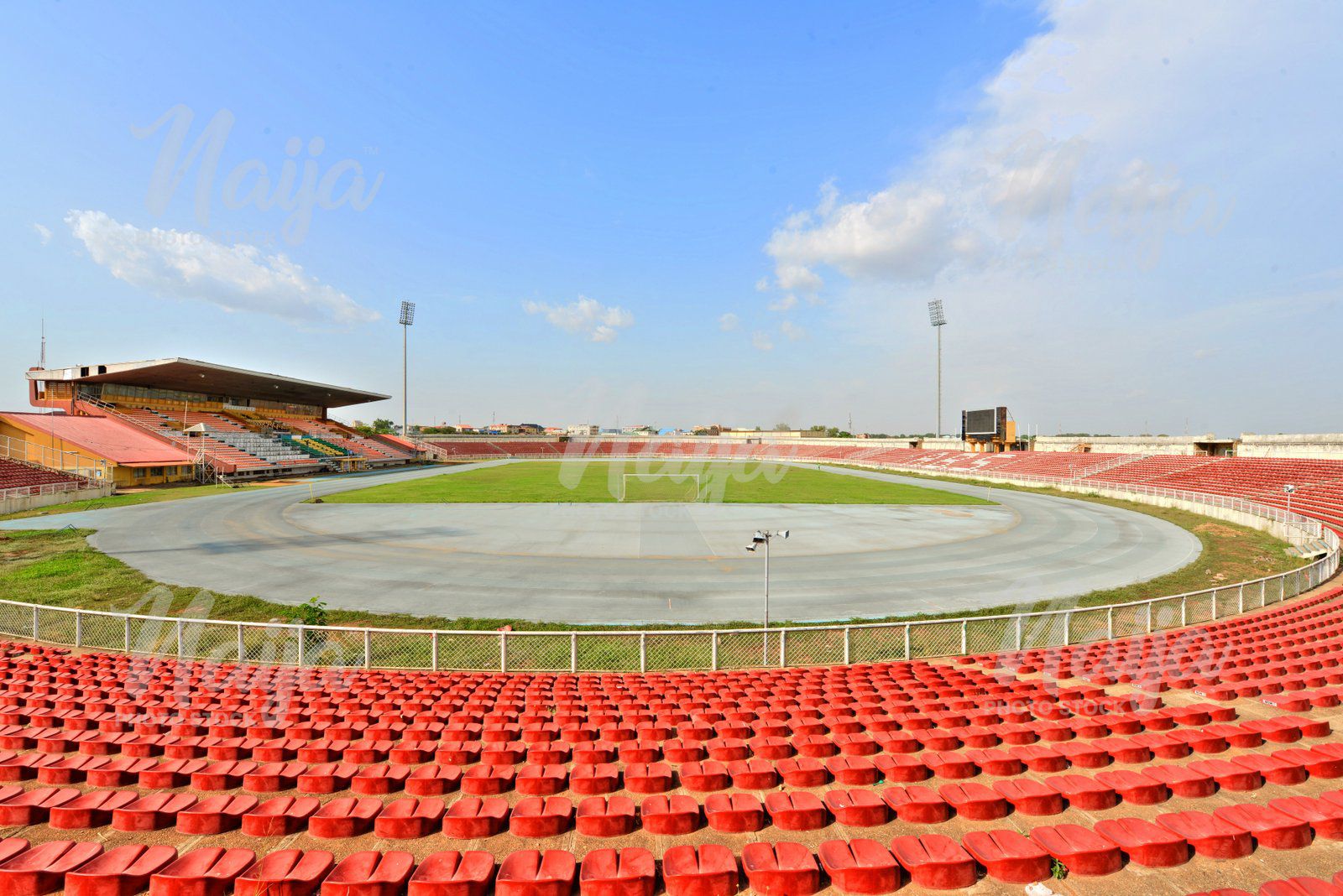 Green Berets (A2)
Ginginya Memorial Stadium, Sokoto
Sokoto United (A3)
FIFA Goal Project, Kebbi
Kebbi United (A3)
Sani Abacha Stadium, Kano
Kano Pillars (A3)
Sairdauna Memorial Stadium, Gusua
Zamfara United
Pantami Stadium, Gombe
Police Machine FHQ (A4)
El Kanemi Stadium, Maiduguri
DMD FC (A4)
Atiku Abubakar Stadium, Fufore
Adamawa United (A4)
August 27 Stadium, Damaturu
Yobe Desert Stars (A4)
UJ Esuene Stadium, Calabar
Rovers FC (B1)
Krisdera Stadium, Omoku
Go-Round FC (B1)
Samson Siasia Stadium, Yenegoa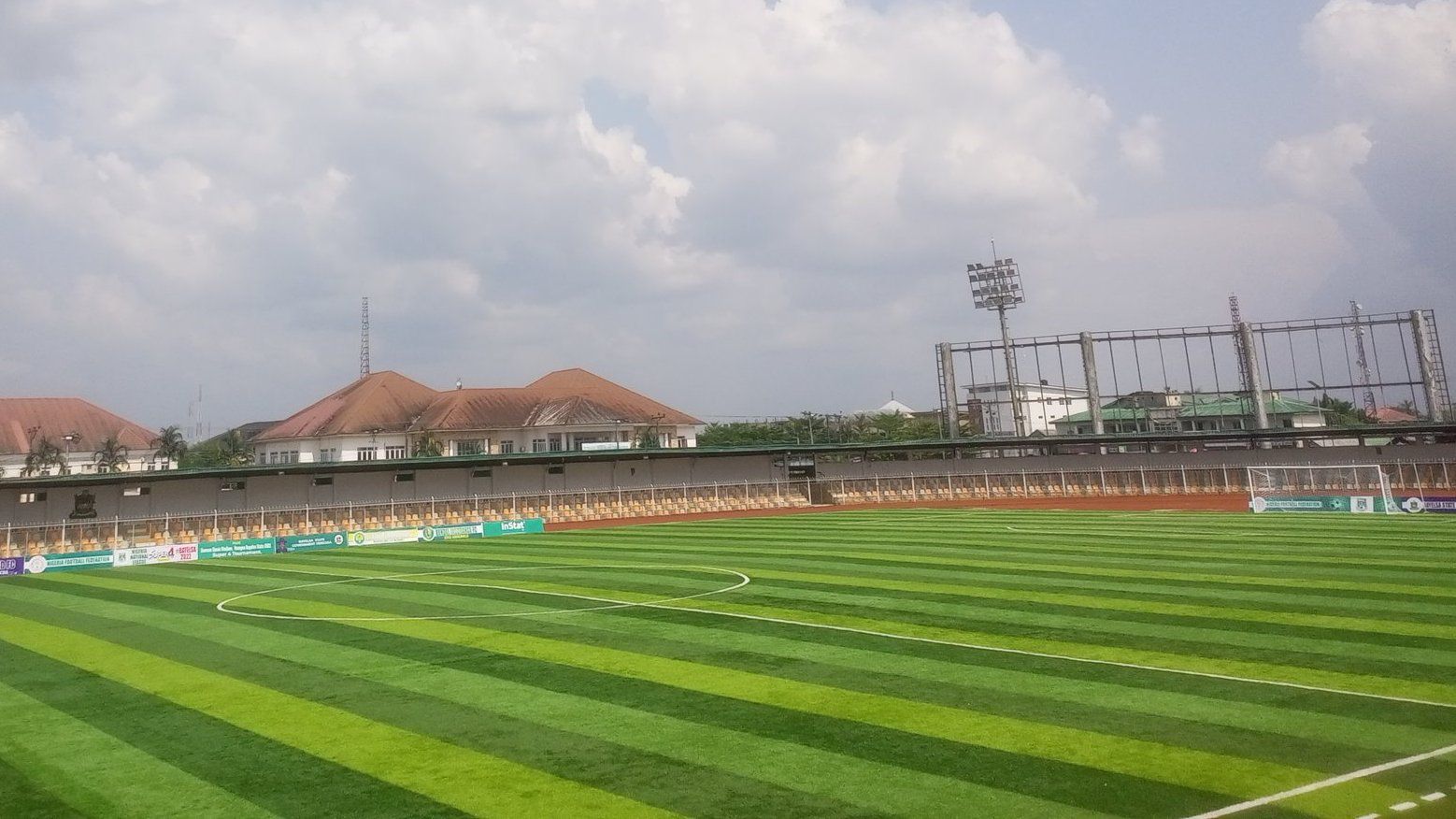 Hensard (B1)
Oleh Township Stadium
Warri Wolves (B1)
Remo Stars Stadium, Ikenne
Abeokuta Stormers (B2)
FC Ebedei Stadium, Sagamu
FC Ebedei (B3)
Oluemi Kayode Stadium, Ado-Ekiti
Ekiti United (B3)
Dan Anyiam Stadium, Owerri
Heartland (B4)
Umuahia Township Stadium
Abia Comets (B4)
Awka City Stadium, Anambara
Edel FC (B4)
Oruta Ngele Stadium, Abakaliki
Cynosure (B4)
UNEC Stadium, Enugu
Giants Brillars (B4)
Related content