On the second night of a back to back, the Ogwumike Sisters led the Sparks to Victory.
On Sunday, June 4, 2023, Nneka Ogwumike scored 27 points and grabbed 14 rebounds as the Los Angeles Sparks defeated the Seattle Storm 92-85.
Since losing four games in a row in its first season in 2000, Seattle's (0-4) start has been the worst.
With 1:42 left in the game, Seattle's deficit was cut to 86-82 thanks to Loyd's 16 points in the fourth quarter and Jade Melbourne's 3-pointer, however, the Storm couldn't go any closer.
For Los Angeles (3-2), Lexie Brown scored 14 points, while Jordin Canada added 9 points, 7 assists, and 4 steals.
With eight 3-pointers, Loyd equaled her previous high and finished with 37 points for Seattle, one short of her previous high.
In addition, Layshia Clarendon added 16 points, six assists, and three steals while Ezi Magbegor had nine rebounds, three blocks, and 14 points.
Despite making 16 turnovers, which the Sparks used to score 17, Seattle only made 13 3-pointers overall.
On 11 more (27) tries at the free throw line, Los Angeles outscored the Storm 23–12.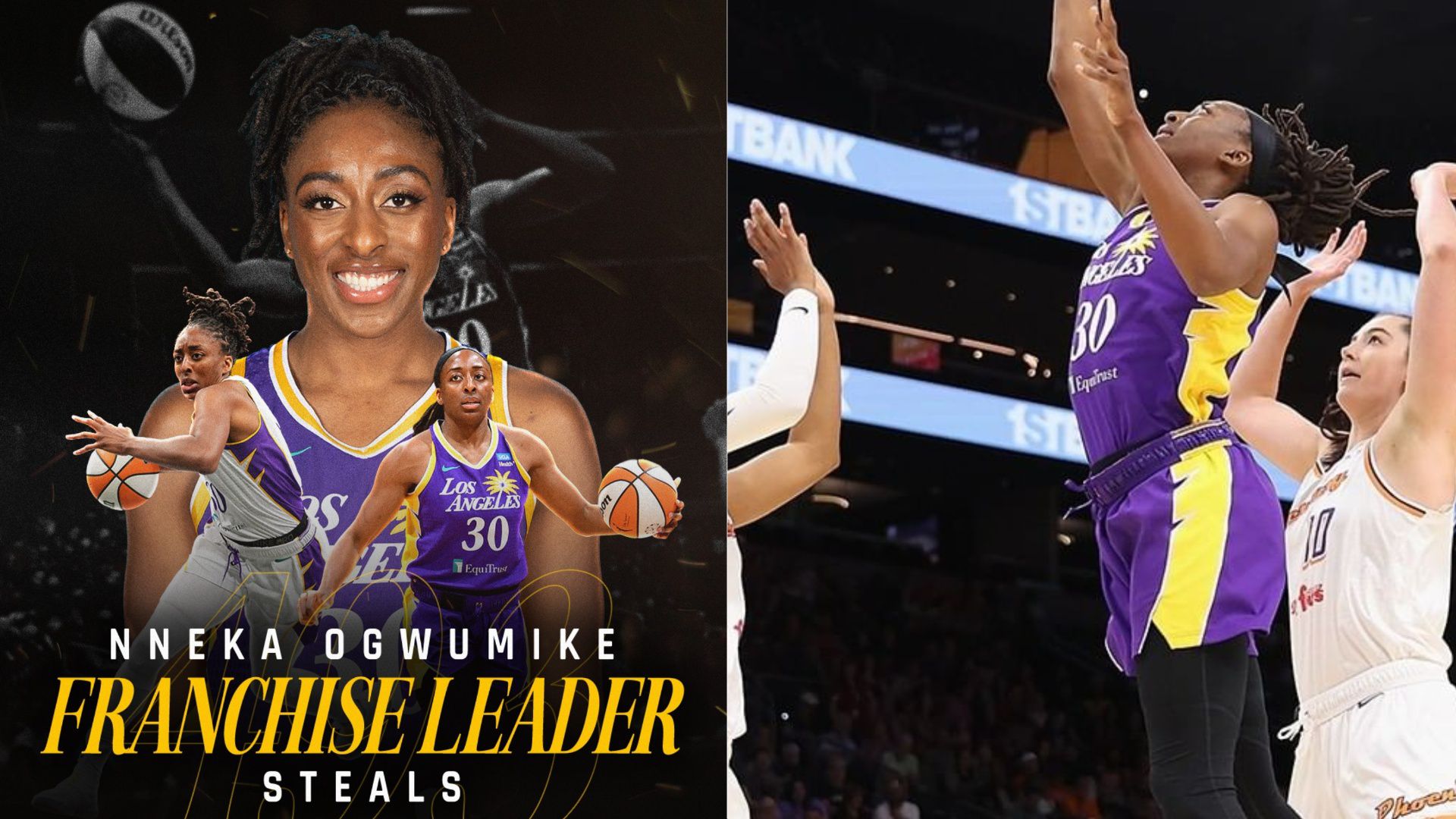 Ogwumike sisters shine for Sparks against Storm
American professional basketball players of Nigerian descent, Nneka and Chiney Ogwumike, both had a good outing for the Sparks against the Storm.
The Sparks were playing on a back-to-back after defeating the Phoenix Mercury, 99-93, in overtime on Saturday, June 3, 2023.
A day after making history by becoming the all-time steal leader for the Los Angeles Sparks, Nneka Ogwumike continued her fine form.
She recorded one steal, 14 rebounds, one block, four assists, and 27 points in 33 minutes of action.
Chiney Ogwumike was also a key contributor with three steals, three assists, 15 points, and three rebounds in 31 minutes of action.
Related content