Golden State Warriors forward Draymond Green has suffered a left ankle sprain, according to latest reports.
Golden State Warriors forward Draymond Green sprained his left ankle in a pickup game, according to The Athletic.
A more accurate timetable for Green's return could emerge at Monday's media day when he is expected to address reporters.
Draymond Green injured ahead of new season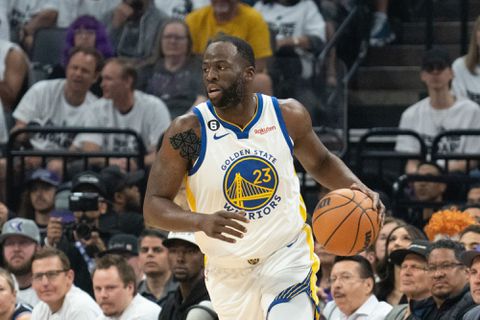 The Dubs begin practice Tuesday and will play the Los Angeles Lakers next Saturday night in the preseason opener. The
Golden State Warriors open their season at Chase Center on Oct. 24 against the Phoenix Suns.
Green is coming off signing a four-year, $100 million contract extension with the Warriors in June and will reportedly need a speculated six weeks to recover.