Since the trade to land Kevin Durant, Josh Okogie has been in good form.
The Phoenix Suns suffered a 107-116 loss to the Los Angeles Clippers in their final league game before the NBA All-Star game.
The Clippers has big performances from All-Star Paul George and guard Terance Mann both contributing 26 points each in the victory.
The Suns still without star player Kevin Durant since the trade with the Brooklyn Nets were unable to muster enough points against a difficult Clipper defense.
Josh Okogie continues to shine for the Suns
Nigerian professional basketball player Joshua Okogie was again in good form for the Suns despite the loss.
While star players DeAndre Ayton, Chris Paul, and Devin Booker struggled with attention from the Clippers' defense Okogie was the star performer for the Suns.
Okogie was named again in the starting line up at the small forward position by Suns Head Coach Monty Williams.
He was given 42 minutes of action and delivered to lead the suns in scoring with 24 points.
Okogie also grabbed five rebounds and provided one assist and three steals with active on-ball defense.
The 24-year-old made nine of 16 shots and set a career high of six three-point shots from 16 attempts.
Okogie explains good form
The 20th overall pick in the 2018 NBA Draft at the press conference after the game explained his good run of form.
He explained that being included in the starting lineup since the trade for Durant has helped his game with increased minutes.
Okogie said, "I kind of look at it as you know a day-to-day basis you know coach decided me to decide to start me.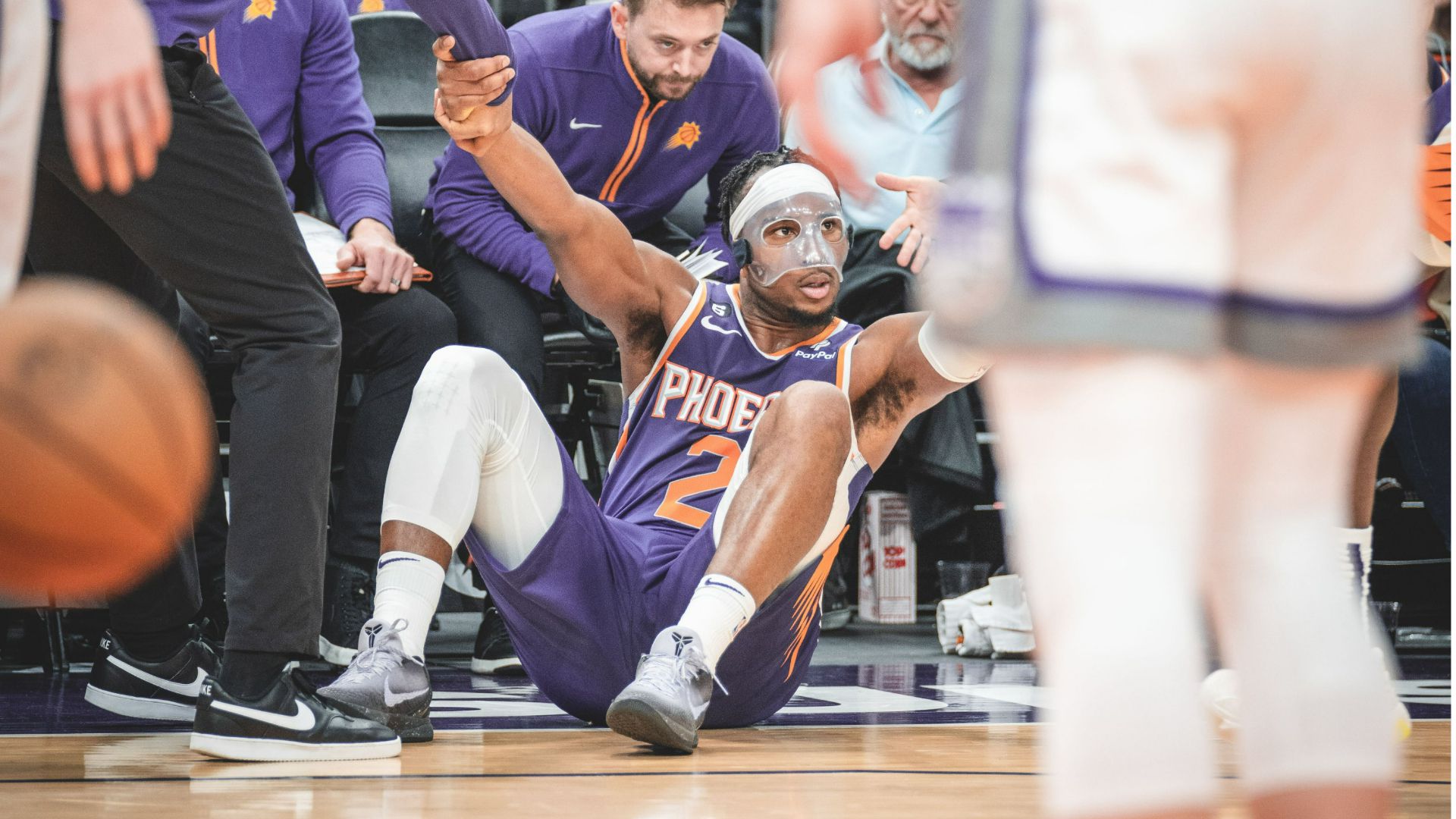 "I was like okay, I'm gonna do what I can this game you know I'm gonna do what I can to game after that and today I was going to do what I can today.
"I don't really like looking far in the future because sometimes when we do that we're good to be in the present so I just take each game day by day.
"Coach has to make his decision but I can control what I can control about just going out there and play free and play to the best of my ability.
"It feels so good to play without you know having to look over your shoulder when you mess up and coaches give me the confidence to go out there and just hoop so that's what I've been doing."
Okogie returns with the Suns after the All-Star break when they welcome the Oklahoma City Thunder on Friday, February 24, 2023.