Okogie continues to make the best of his time on the court with another monster showing for the Phoenix Suns.
The Phoenix Suns recorded a 120-109 victory against the Sacramento Kings in the early hours of Wednesday, February 15, 2023.
In a match-up of the third and fourth seeds in the western conference, the Suns playing at home started the game playing at a high tempo.
The Kings led by DeAaron Fox were able to keep up with the fast playing style and establish a two-point lead at the end of the first quarter.
It was an overflow of offense in the second quarter as the Suns recorded 35 points to take a four-point lead to the halftime break.
Both sides dropped 28 points each and would go back and forth in an intense third quarter.
In the fourth quarter, led by veteran point guard Chris Paul, the Suns were able to get some stops and execute well on offense to get timely buckets.
It turned out to be another 30-point quarter for the Suns as they held on to record an 11-point blowout victory.
Josh Okogie steps up for the Suns against the Kings
Nigerian professional basketball player Joshua Aloiye Okogie continues to play an integral role in the Suns' team.
Okogie was again named in the starting lineup for the game against the Kings by Head Coach Monty Williams.
He featured for 40 minutes the most by any Suns or Kings player in the game. Okogie recorded 19 points, grabbed six rebounds, and contributed three assists.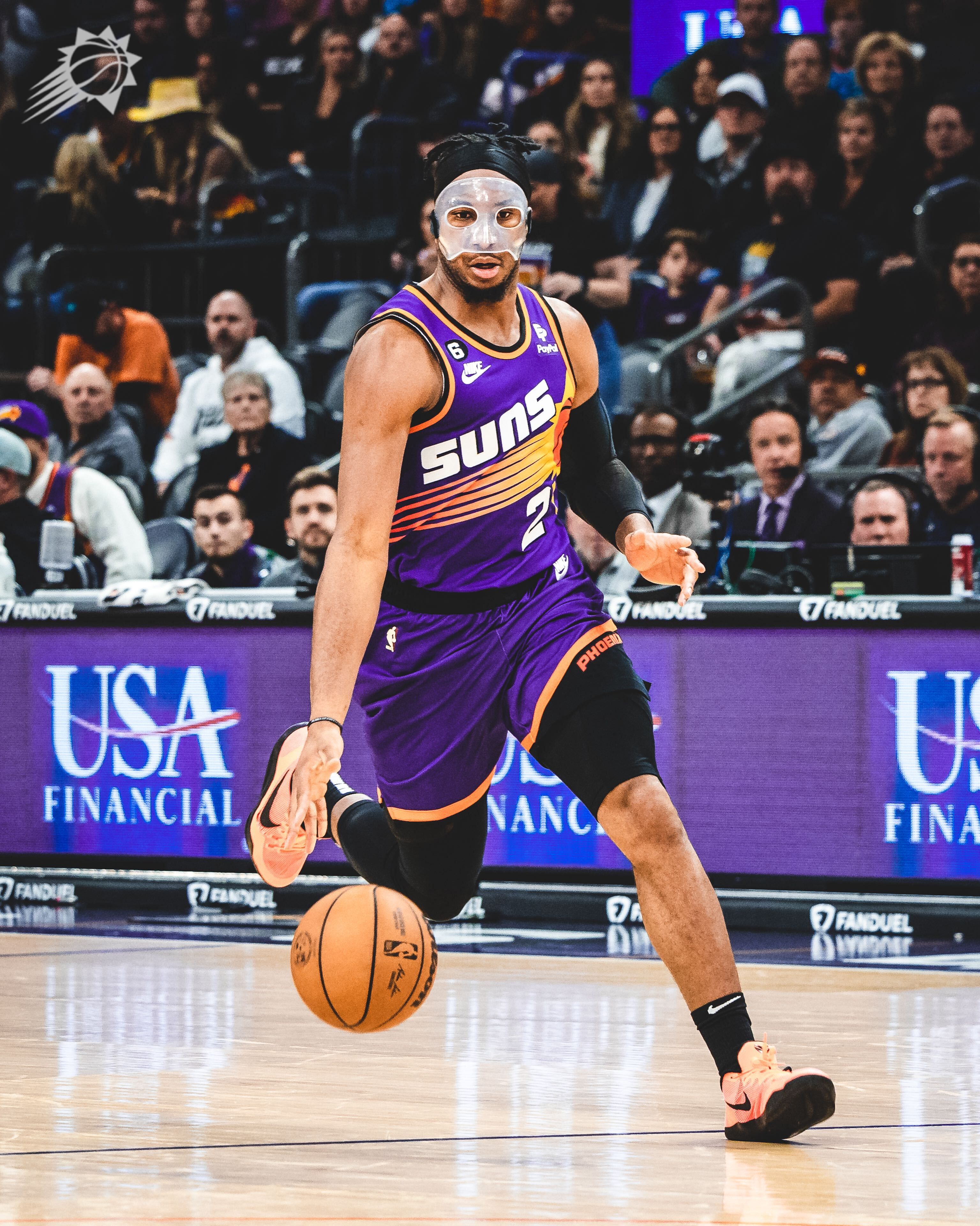 The D'Tigers star made eight of his 13 shots including three of four from three-point range and was a plus 11 in team net rating.
Okogie now occupies the starting small forward spot in the Suns' lineup since they traded Mikal Bridges in a package to land NBA superstar Kevin Durant.
Okogie returns to action for the fourth-placed Suns when they welcome the fifth-placed Los Angeles Clippers in their next fixture scheduled for Friday, February 17, 2023, before the NBA All-Star weekend.