Sha'Carri Richardson gets fans talking, as she raced with her natural hair for the first time.
American athlete Sha'Carri Richardson has set tongues wagging after she was seen running with her natural hair for the first time.
The 23-year-old sprinter is one of the most recognised track and field athletes in modern times, and she is no stranger to social media virality. She has climbed up the trend table once again, this time for her hairstyle.
Sha'Carri runs with natural fro
Richardson is a World Champion, winning gold medals in the 100m and 4x100m relay at the recently concluded World Athletics Championships held in Budapest.
The American is famed for running in style, be it her flamboyant technique that imitates levitation, her pronounced body tattoos, or her colourful hairstyles, which are usually styled as wigs or attachment braids.
According to reports, never before has the Dallas-born runner been seen competing with her natural hair—not until recently, at least.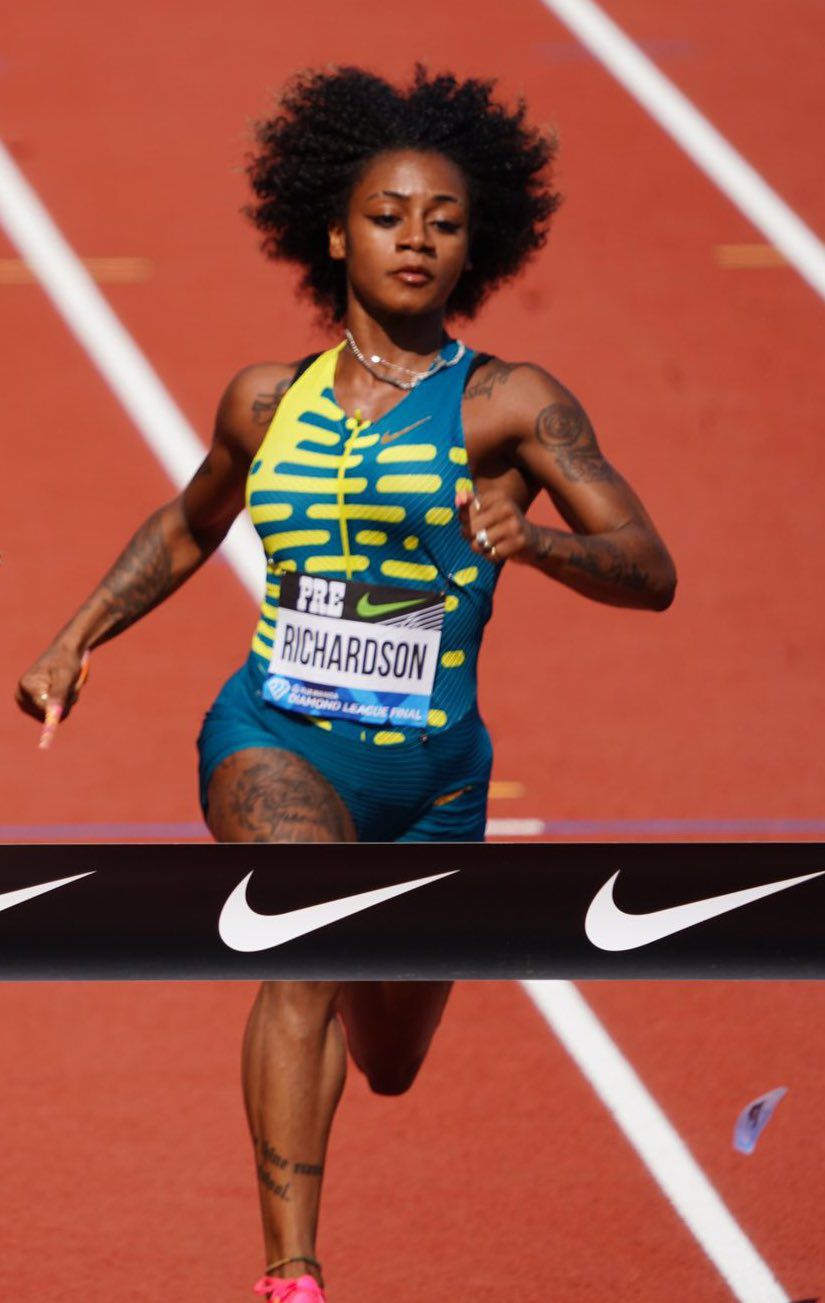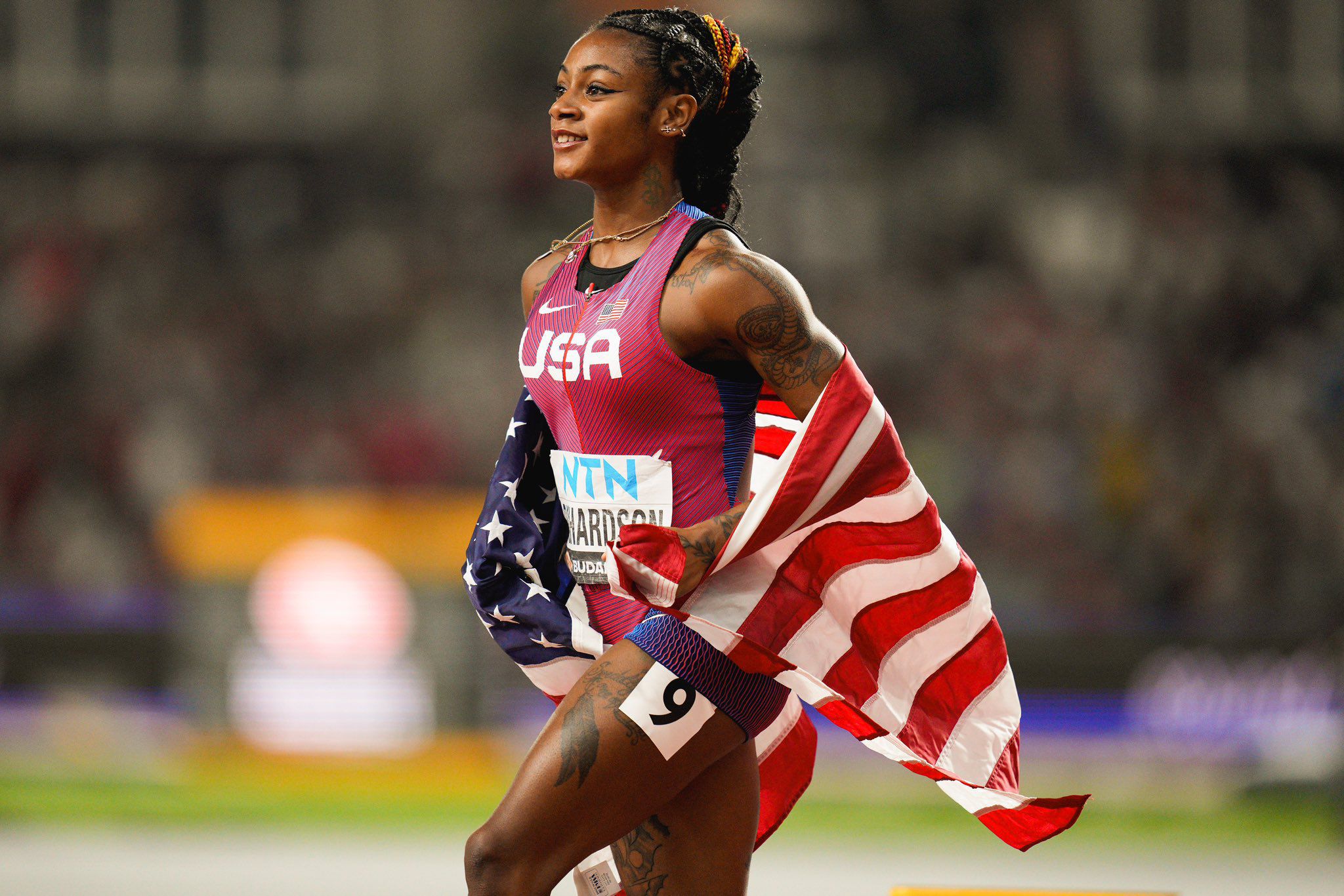 Sha'Carri donned her natural hair in the final of the Diamond League 100m, in which she eventually came in fourth, running at a recorded 10.80 seconds. This has wowed fans who had never seen the 23-year-old in that look, and they had the following reaction.
Fans react to Richardson's hair
@MJFINESSELOVER said "Sha'carri Richardson looks GORGEOUS with her natural hair!!!," while X user @KhonshusThoughs tagged the athlete, saying, "@itskerrii you coming for the gold and a ring too omg you so gorgeous. Thank you for taking off your cool You get more beautiful by the day inside and out."
One @1godsson said "Sha'carri Richardson embracing her natural fro is a beautiful sight! 😍 Natural beauty and confidence shining on the track. #NaturalHair #EmbraceYourself."
While user @cameronfen1 pondered if she had avoided running with her natural hair for competitive advantage: "I imagine one reason she hasn't done it is wind resistance. Don't know how much drag her hair would cause, but I imagine it's not insignificant."
Related content