Favour Ofili survived an early scare to qualify for the women's 60m final at the NCAA Indoor Championships. Sadly, Rosemary Chukwuma and Ezinne Abba weren't so lucky.
Favour Ofili rose up to the occasion by qualifying for the women's 60m final on the first day of the NCAA Indoor Championships in Albuquerque.
Running in a highly competitive semifinal 1, the Louisiana State University (LSU) junior started from lane 1, while compatriot Rosemary Chukwuma was in lane 2.
After a slight stumble in her start, Ofili's top-end speed covered up for her to finish second in a Personal Best (PB) of 7.14s and pick the second automatic qualifying spot behind Julien Alfred, who erased her Collegiate Record (CR) of 6.99s clocked two weeks ago, with a new 6.96s.
Chukwuma was sadly unlucky after taking a big stumble at the start and couldn't make up for it, getting to the finish line at 7.23s and wasn't enough to pick one of the four fastest qualifying spots.
Another unfortunate situation was Ezzine Abba's new PB of 7.15s in semifinal 2, missing out on a final slot by just a spot, as her time was ninth fastest overall.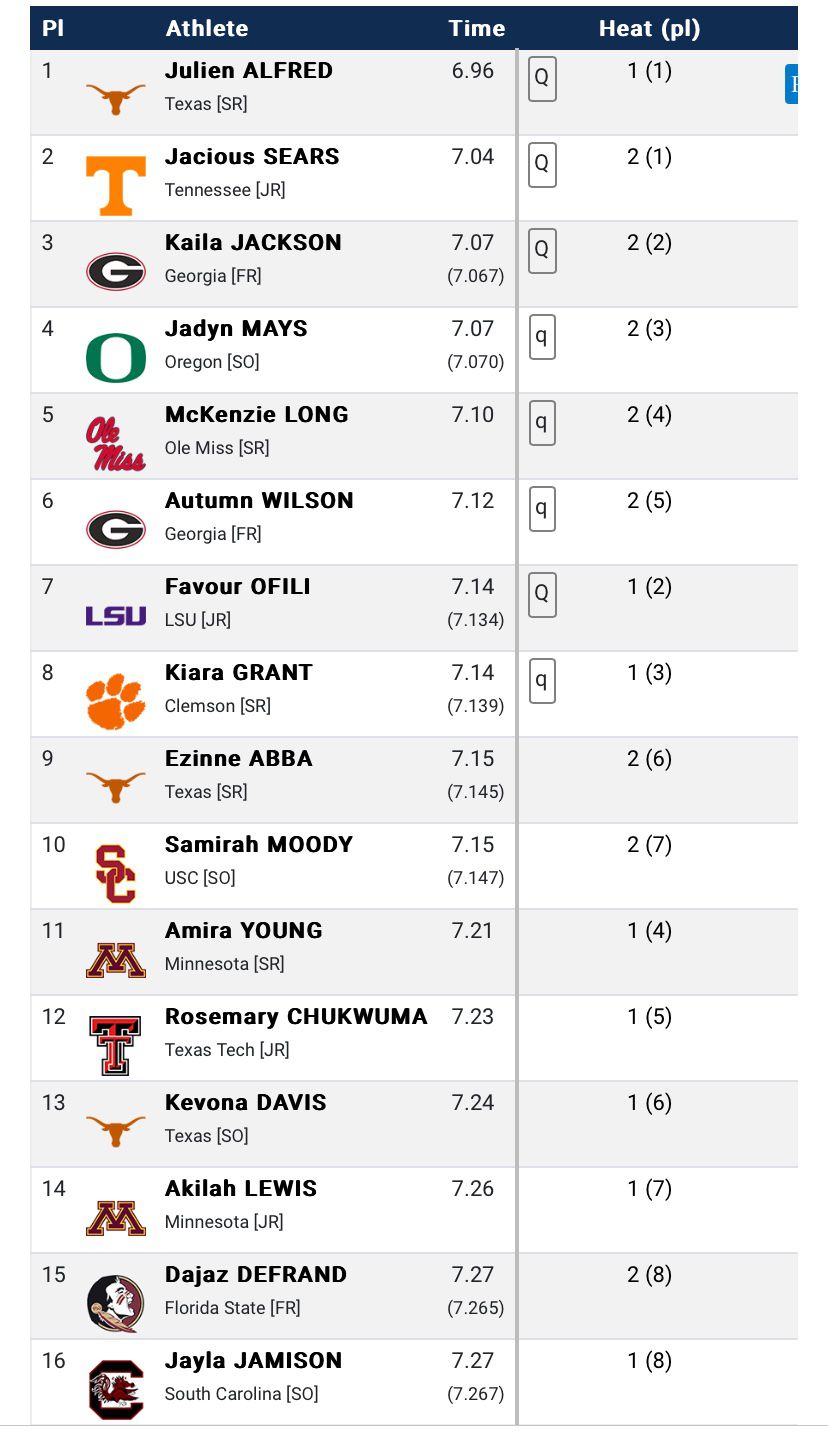 Ofili will race in the final today and hope to execute her race effectively with a new PB to secure a medal, which will beat the other finalists with faster times.