Hot cake! At least four top US colleges are in the race to sign Nigeria's speed sensation Justina Eyakpobeyan.
One of Nigeria's brightest young sprints talents, Justina Tiana Eyakpobeyan has caught the attention of four top US colleges.
The 17-year-old, who recently celebrated her birthday a few days ago, took to her Instagram page to announce the top four schools offering her scholarships to join their school in the US.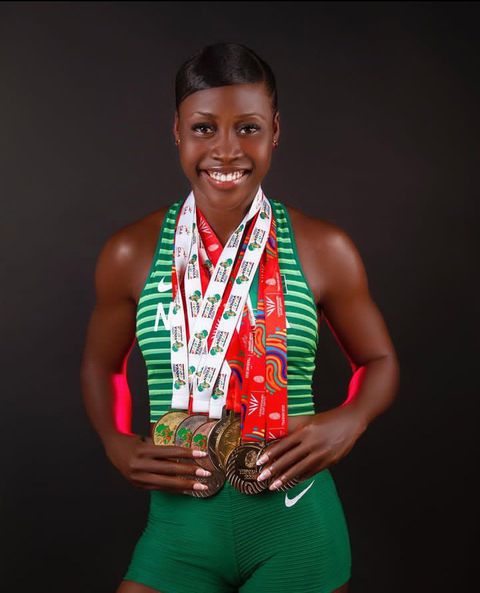 These schools are Louisiana State University (home of reigning NCAA 100m silver medallist Godson Brume and former school of standout athlete Favour Ofili), University of Texas (school of reigning NCAA's women's 60m, 100m, and 200m champion), Florida State University, and Univerisity of South Carolina (former school of sprints legend Allyson Felix).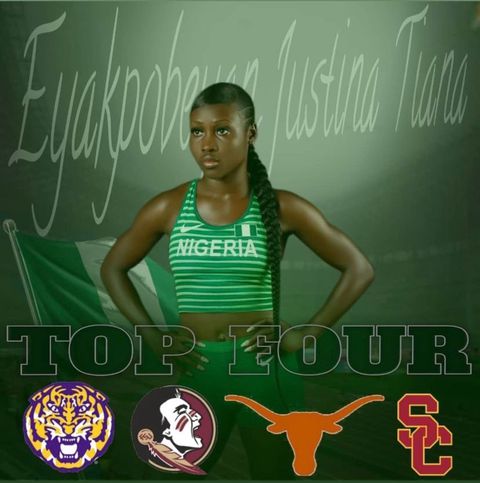 Eyapkobeyan hasn't yet revealed the school she'll be committing to for her college career, but any of them will be a great destination to improve on her great talent and budding career.
Eyakpobeyan's 2023 season summary
The youngster started her season glowingly by becoming the National U18 sprint double champion in Kaduna, thereby securing her spot to don the country's colours at international age group championships.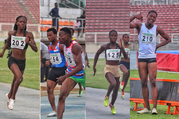 Justina Eyakpobeyan and Sunday Israel made it sprint double victories at the National U18 and U20 trials in Kaduna.
At the African U18 Championships in Zambia, she won silver medals behind Faith Okwose, but her times were brilliant enough to start gaining college coaches' attention.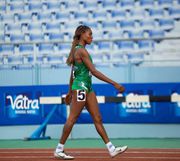 A record-breaking performance from Tima Godbless, Samuel Ogazi, and Faith Okwose at the African U18 and U20 Championships in Zambia.
Eyakpobeyan went to the Commonwealth Youth Games in Trinidad and Tobago as the second-fastest in the world, and she did deliver by settling for silver medals behind Okwose, as they both added Medley relay and Mixed 4x100m gold medals.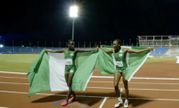 Faith Okwose and Justina Eyakpobeyan dominated the girl's 100m final, by winning gold and silver medals at the Commonwealth Youth Games in Trinidad and Tobago.
She ended the season with world-class standard times of 11.29s in the 100m and 23.53s in the 200m, making her the third-fastest and ninth-fastest in the world for her age category.