Usheoritse Itsekiri ran his fastest time since 2019, putting himself back in the debate of Nigeria's best sprinters this season.
Reigning African Games 100m bronze medallist, Usheoritse Itsekiri blazed to an equal Personal Best of 10.02s (1.4) to win the men's 100m event at a New Balance meet in Canada.
Itsekiri was far ahead of second-placed Eliezer Adji in 10.21s and Brandon Le in 10.22s, proving his class from the rest of the field.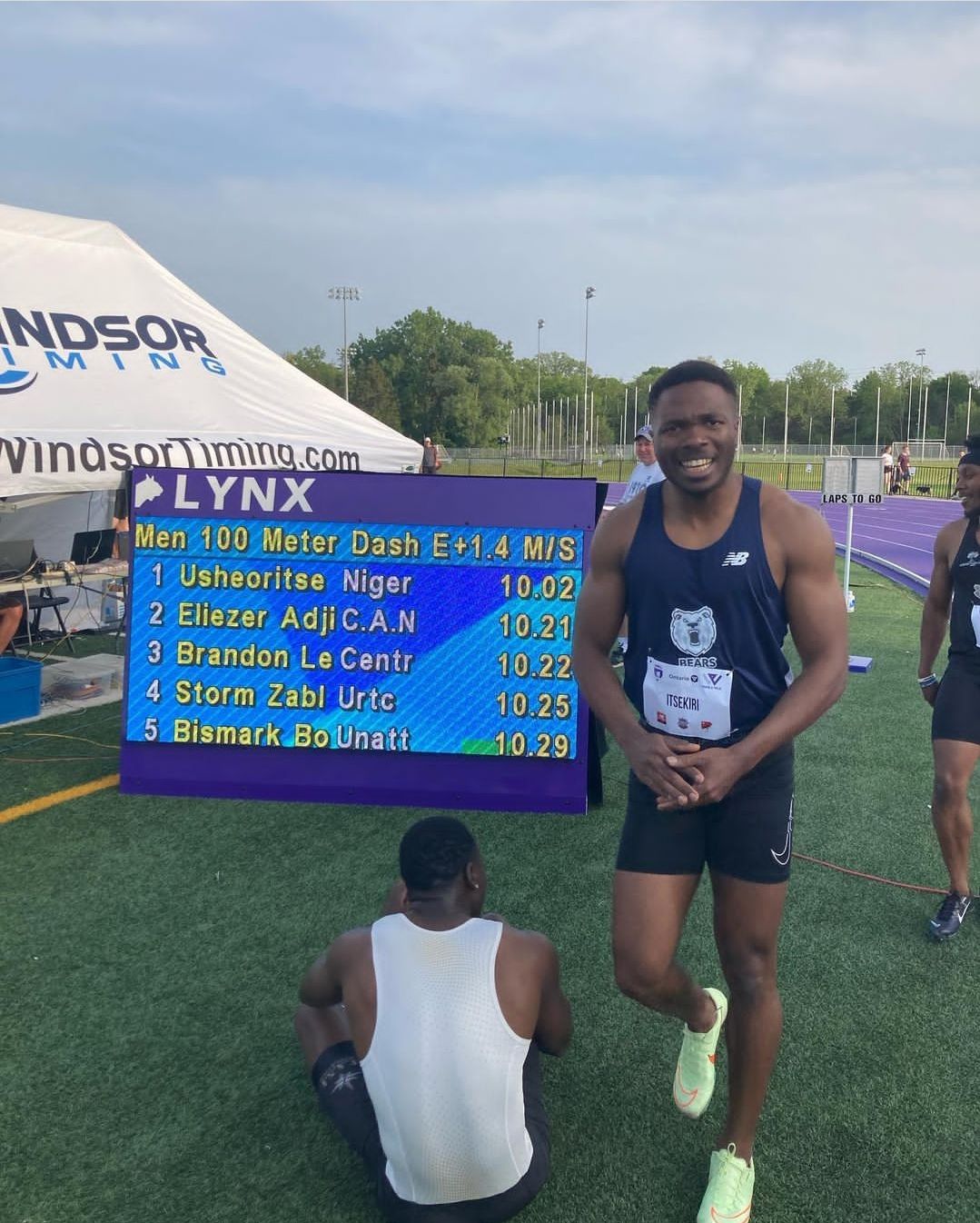 It is his fastest time since 2019, when he first ran his PB at the African Games, and currently sits as No.2 on the Nigerian top list this year behind Udodi Onwuzurike's 9.92s.
Itsekiri's performance is massive as it announces a comeback in the discussion of Nigeria's top sprinters, alongside the college athletes of Favour Ashe, Godson Brume, Alaba Akintola, and Onwuzurike.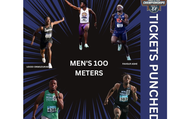 Udodi Onwuzurike, Favour Ashe, Godson Brume, Alaba Akintola, and Karlington Anunagba booked their spots in the men's 100m at the NCAA Championships in Austin.
It also proves his consistency over the years that he's still very active and not stopping anytime soon, as he has now put himself in the debate of the top contenders to win the 100m title at the Nigerian trials.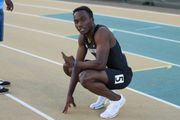 Udodi Onwuzurike has put himself in the conversation of gunning for NCAA sprint titles after sub-10s clocking at NCAA West Preliminaries.
The World Championships qualifying standard is 10.00s, making him just 0.02s short of hitting it, but if he's equalling his PB in his first outdoor race of the season, then there's more in his legs, and can surpass that as the season progresses.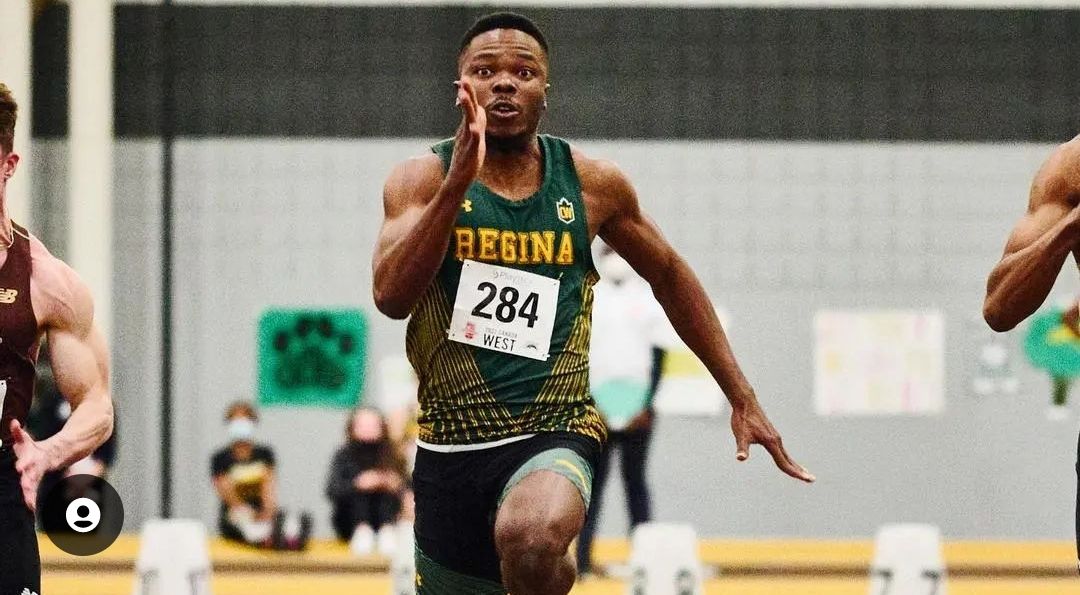 Also, the Athletics Federation of Nigeria (AFN) have a good problem waiting, having at least five male sprinters at their best. This gives hope that the 4x100m relay team can challenge for a medal at the World Championships in Budapest.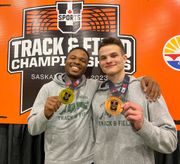 Usheoritse Itsekiri can't stop winning as he successfully retained his 60m title at the USports Indoor Championships.